LogMeOnce Password Manager enables importing your passwords from other password managers, browsers and passwords exported or stored in CSV files.
We suggest you to export your passwords into a CSV file from other password manager and you can import it into LogMeOnce.
If the LogMeOnce extension icon is not shown, PIN the extension to the browser. See how: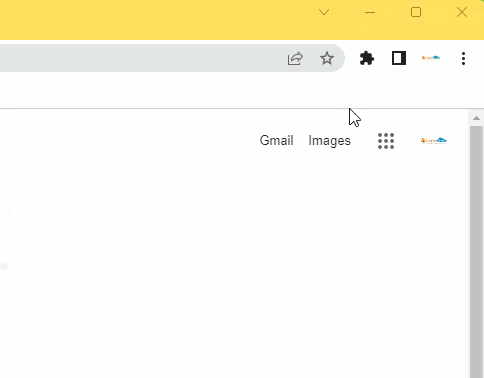 Importing passwords feature is available on Windows and MacOS.
1. Click on LogMeOnce Browser Extension icon.
2. Click on Menu icon
3. Click on Import Passwords.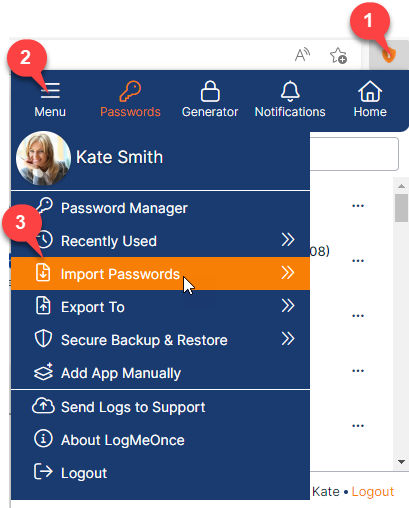 4. Click on Import From File.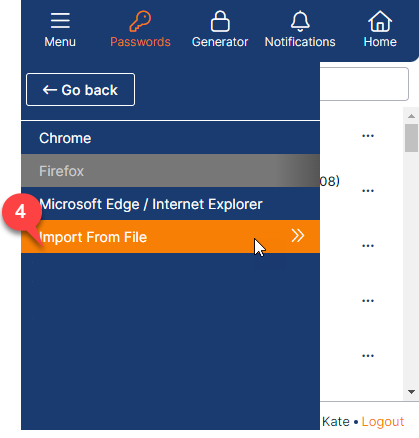 5. Click on Generic CSV File.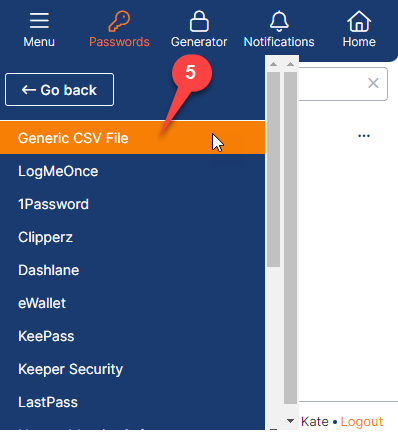 6. Select Generic CSV File from the list.
7. Click on Click on Click to Open your CSV file.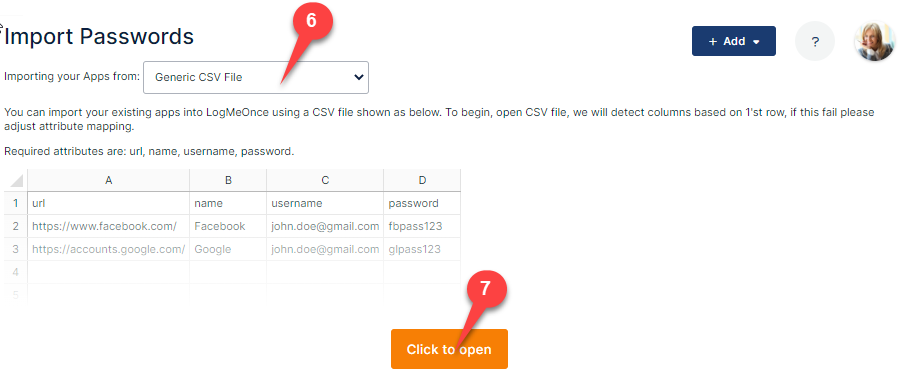 8. Select your exported password file.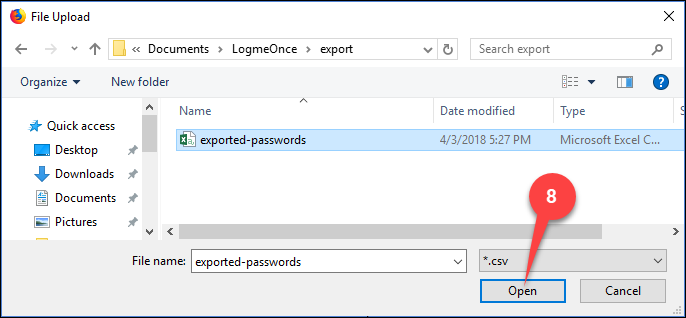 9. Select passwords you want to export or uncheck the password, you do not want.
10. Make sure your data is mapped properly. Then click on Import your sites button to import all files.