The import process is simple and straightforward. In this article, you will learn about importing your passwords from 1Password to LogMeOnce Password Manager. We will do a step-by-step walkthrough of all actions. The following steps import all your passwords from1Password.
There are two steps in this process. please follow these steps to complete:
Export from 1Password password manager vault
Import to LogMeOnce password manager
Export from 1Password Password Manager Vault
Open and login to your 1Password app.
Select the items you want to export. Select multiple items by holding down the Ctrl key when clicking on them. Select all the items by pressing Ctrl + A after clicking one of the items in the list. Note: Make sure to select the 1Password Account password with the selected items, or else it will give a wrong format error at the import step.

Right-click the selected item(s) and choose Export.

Enter your Master Password, then click on Export.

Choose a format to Comma Separated Values (.csv).

Enter a filename and click Save.
Import your data to LogMeOnce Password Manager Vault
1. Let's import the file in LogMeOnce. Click on the LogMeOnce extension icon in your browser
2. Click on the menu icon

3. Click on Import Passwords.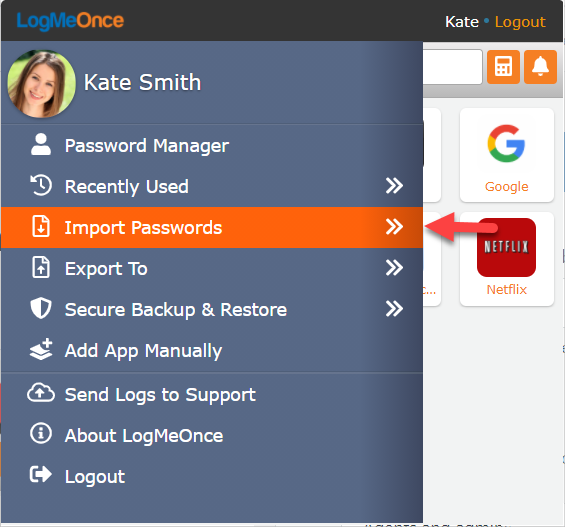 4. Click on Import From File.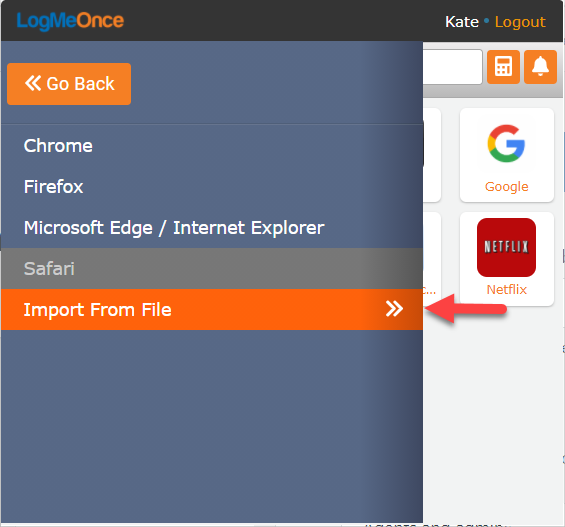 5. Select 1Password.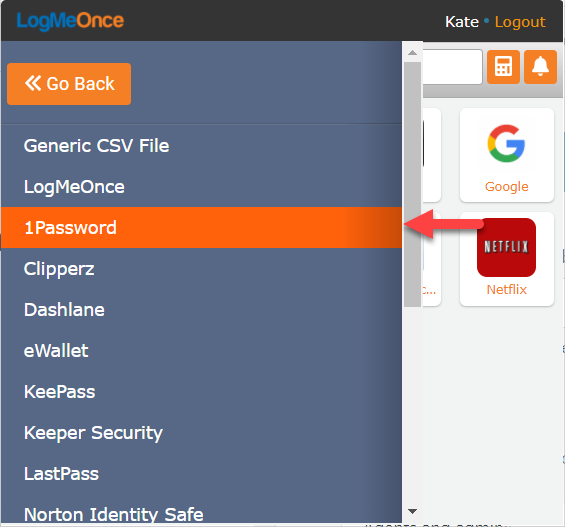 6. Click on Open and browse your LastPass exported file.

7. It will display your list of Apps to be exported. Select a few or all of them. Click on Import.
*If you are getting a "format not valid" error on this step, that is probably because the 1Password password/app is not added to the list of passwords to be imported.

You've successfully imported your data from LastPass to LogMeOnce.