To keep track of your performance, you can view productivity and activity at any time.
Select the fourth option, "Reports," from the left menu to view the reports.
The Productivity and Activity reports can be found in the Reports section. Select the report you would like to review.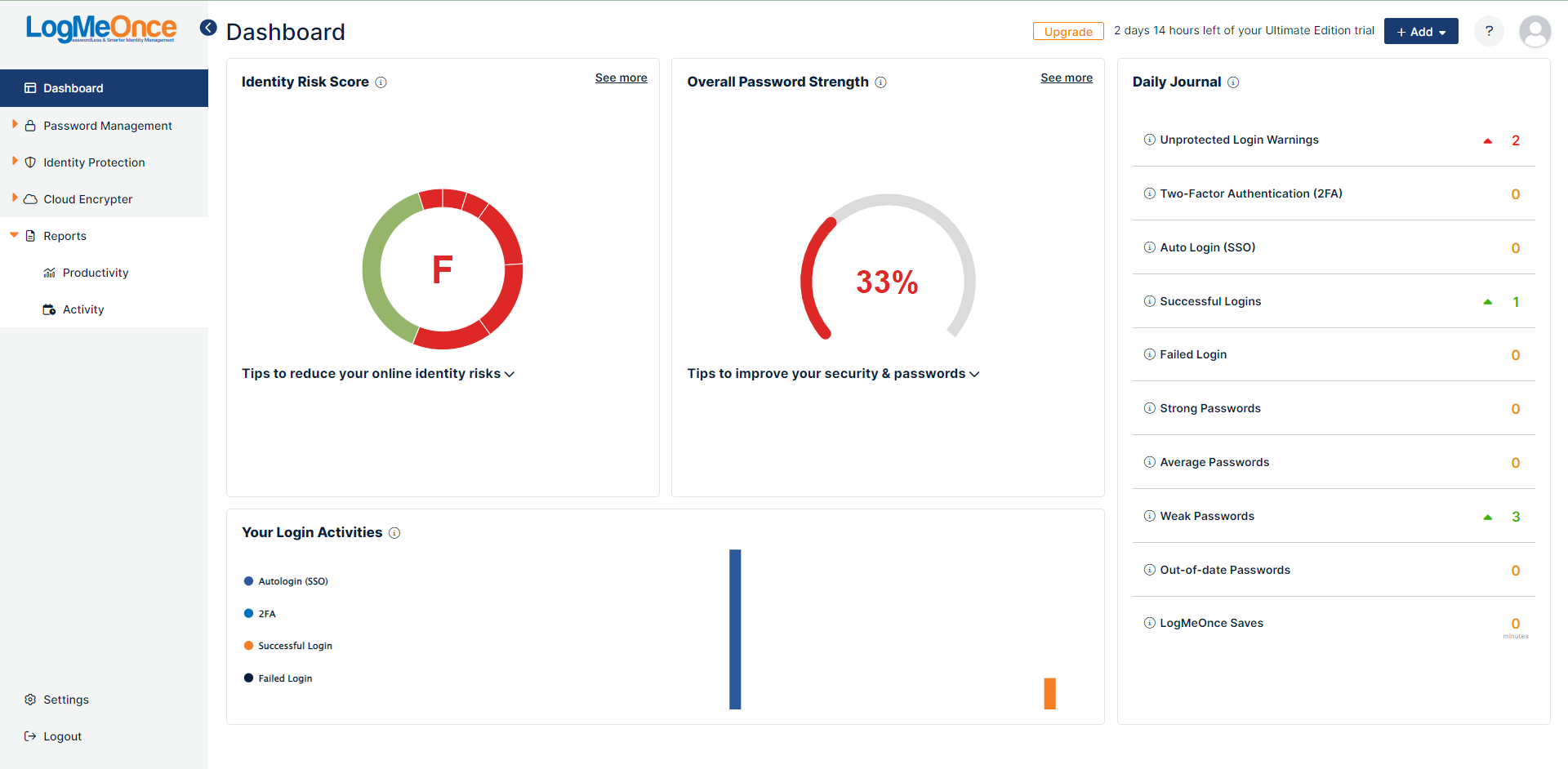 Productivity Report:
The productivity reports are intended to boost overall productivity, as well as application access and usage. The Apps you spend the most time on, for example, are reported, either in your primary Internet browser or in all of your browsers. You can verify activity and computer usage in the given timeframe by selecting an option from the calendar icon present on the top right of each report icon (highlighted with a small red arrow in the image below).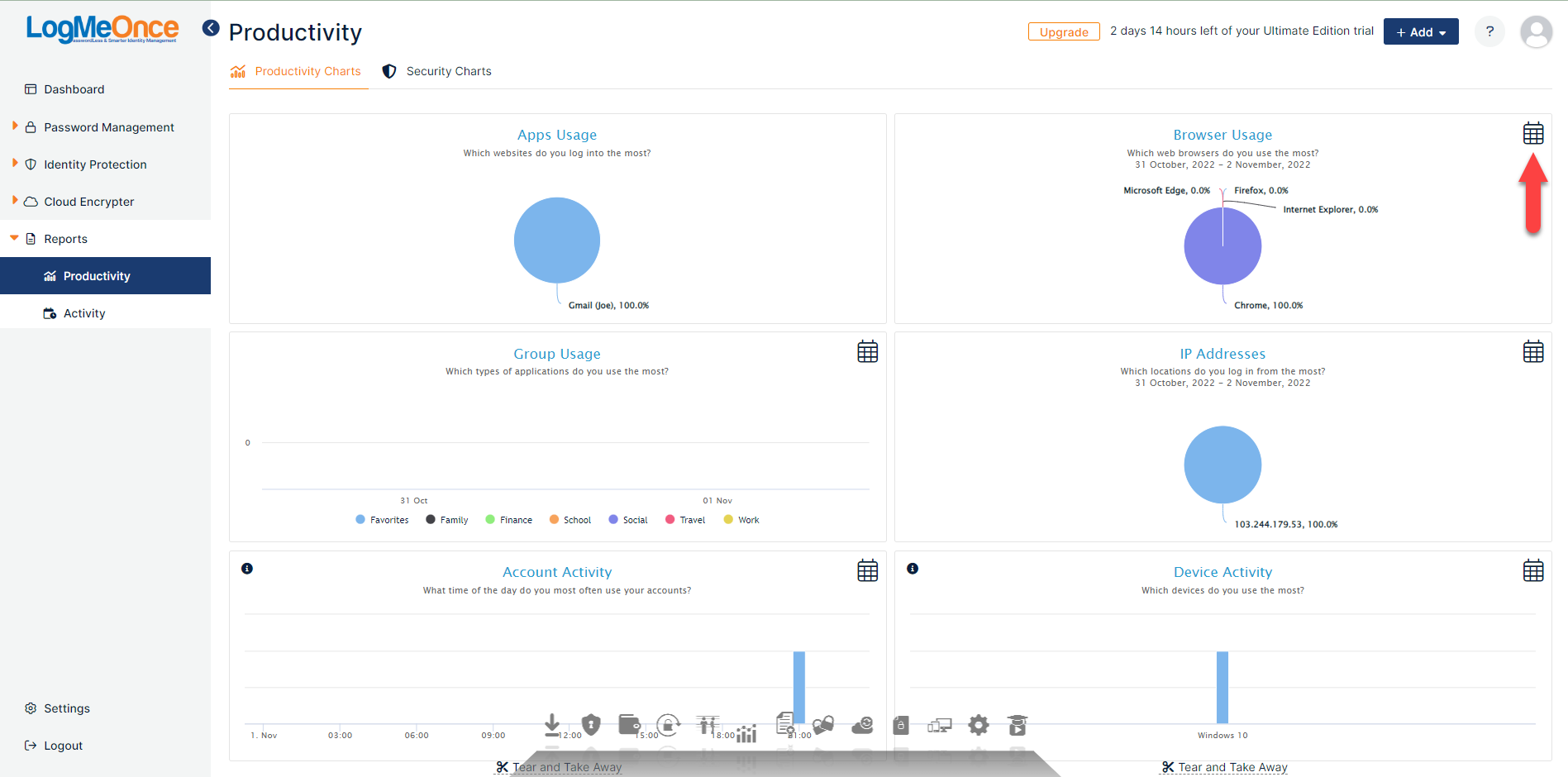 Activity Report:
The activity report allows you to see your LogMeOnce activity over time. To narrow down your reports, you have access to three distinct categories of search filters. "All events" categorizes groups like Login, Logout, and Failed Login. For example, if you want to know how many logins you've made in a given day, week, or month, this is the filter to use first. You can narrow down the number of logins by using a specific browser, platform, or device. "Date created" limits your results to a specific time period, such as the last 24 hours, the last week, or a custom time period.
After tapping the Search tools icon (highlighted with a small arrow) on the top right, three filter tools will appear below the search bar (highlighted with a small red arrow in the image below). You can narrow down the results accordingly.