Changing the master password is simple and straightforward. This can be done in the following two ways:
1. Using Account Recovery
2. From your LogMeOnce account settings
1. Changing password using Account Recovery
LogMeOnce Account Recovery feature can help you reset your password without the need of logging in to the account. LogMeOnce provides not just one but three different options to recover your account.
Please click on the link below to view a detailed article on using account recovery:
2. Changing password from your LogMeOnce account settings
This process is simple and hassle-free. Please follow the instructions below: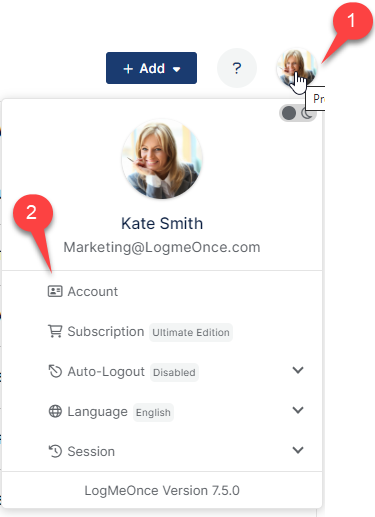 Click on the Master Password Change button
You can verify yourself using multiple options and then you can select the option to change the password. If you have a password, you can verify yourself using your Current Password and then enter a new password to change your password. Proceed by clicking on the Save Changes button.