AutoFill form feature enables users to fill any form with the data stored in your LogMeOnce account with just a few taps. This article will guide you on how it can be done.
Go to the website you wish to log in using AutoFill.
The orange LogMeOnce icon in the field bar indicates that this field is already detected by LogMeOnce.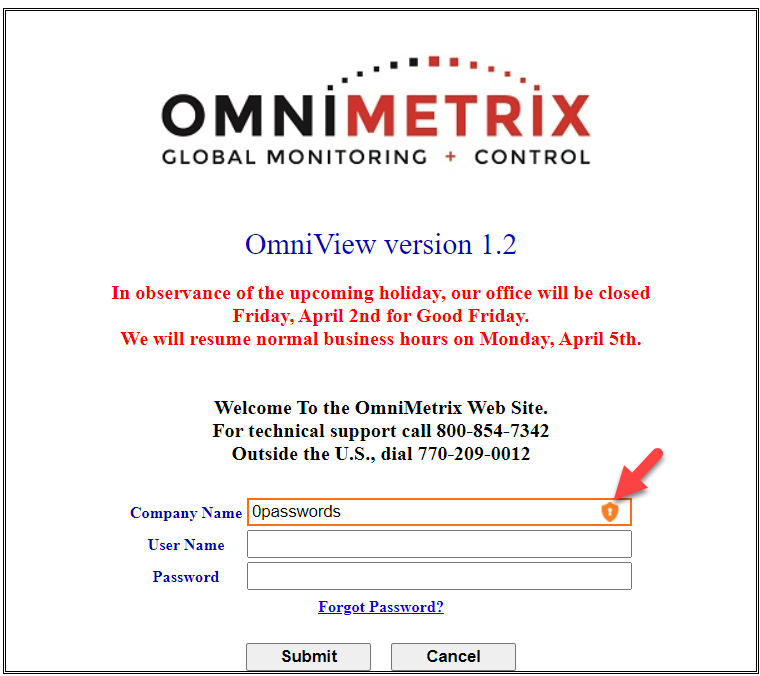 Moving on to the next field, i.e the User Name. If you want to autofill this field, left-click on this field. From the list of options, select LogMeOnce then click on Autofill Mapping.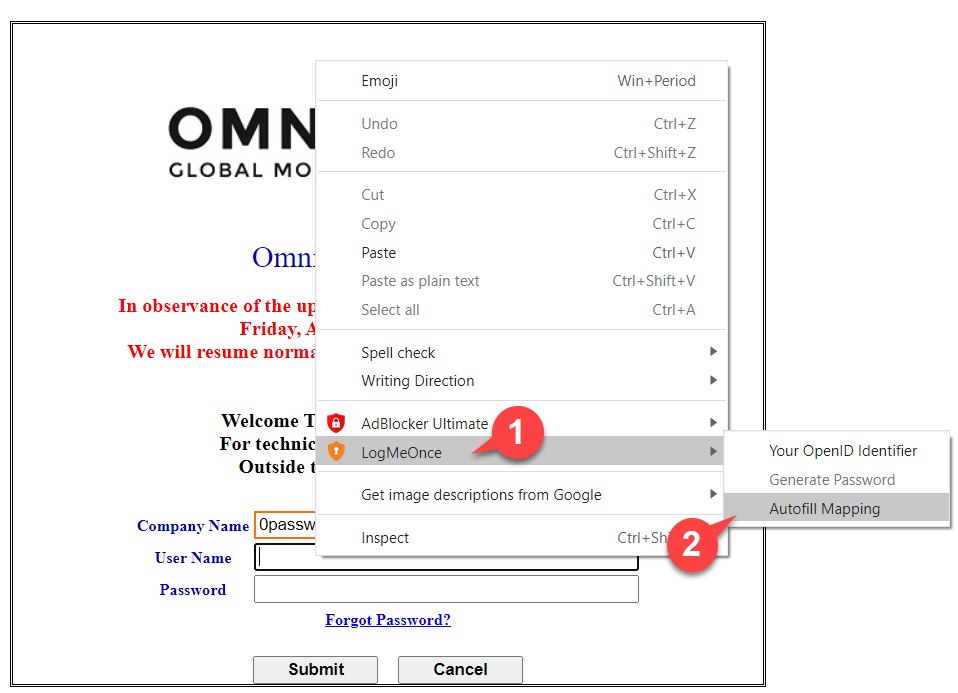 A LogMeOnce drop-down menu with appear. Select from the options, from under which category you want the data.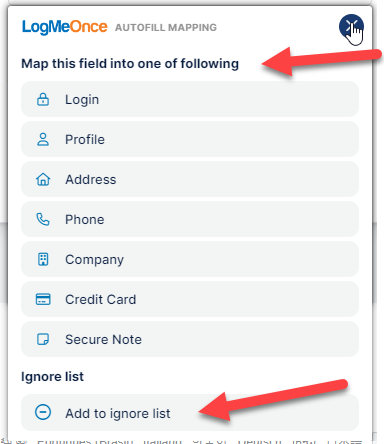 Ignore list: Adding fields to ignore list is easy. You just need to select the field and click on the ignore. the field will never popup or autofill in that field.
This will further give you a list of options. Tap on the suitable option. This screen is shown when you click on Login field.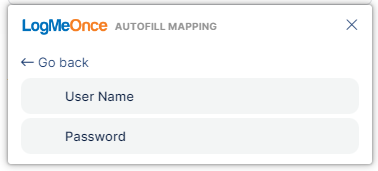 This screen is shown when you click on Profile field.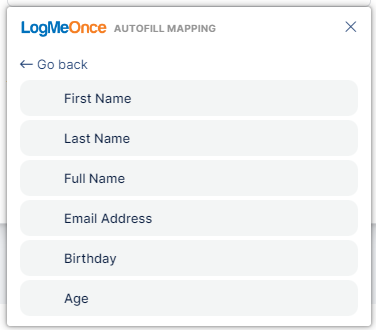 Once done, the field will be auto-filled with the Full Name that is written in your LogMeOnce account under your profile.

Similarly, you can autofill other fields too.