The import process is simple and straightforward. In this article, you will learn about importing your LastPass Password Manager Vault passwords to LogMeOnce Password Manager. We will do a step-by-step walkthrough of all actions. The following steps imports all LastPass password manager username and passwords. There are two import options for LastPass.
Importing Directly From LastPass Account
Instead of following the lengthy procedure of first exporting from the LastPass account then importing it to your LogMeOnce account, You can now directly connect to your LastPass account with your LastPass username and password. This method will allow you to import passwords from your LastPass account without any hassle.
Put your LastPass credentials in the required fields. Then click on the Connect to LastPass button.

Your passwords that were stored with your LastPass account will be shown. You can select all or some of them, depending on which passwords you want to import. Once done, proceed by clicking the Import apps button.

The apps/passwords will be successfully imported to your LogMeOnce account and you will get the following message.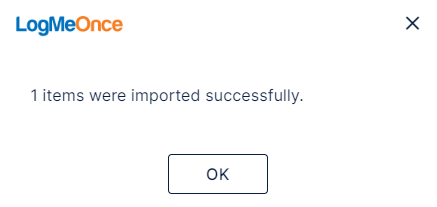 Importing Using CSV File
There are two steps in this process. please follow these steps to complete:
Export from LastPass password manager vault
Import to LogMeOnce password manager
Export from LastPass Password Manager Vault
1. In LastPass, click on Advanced Options.
2. Click on Export.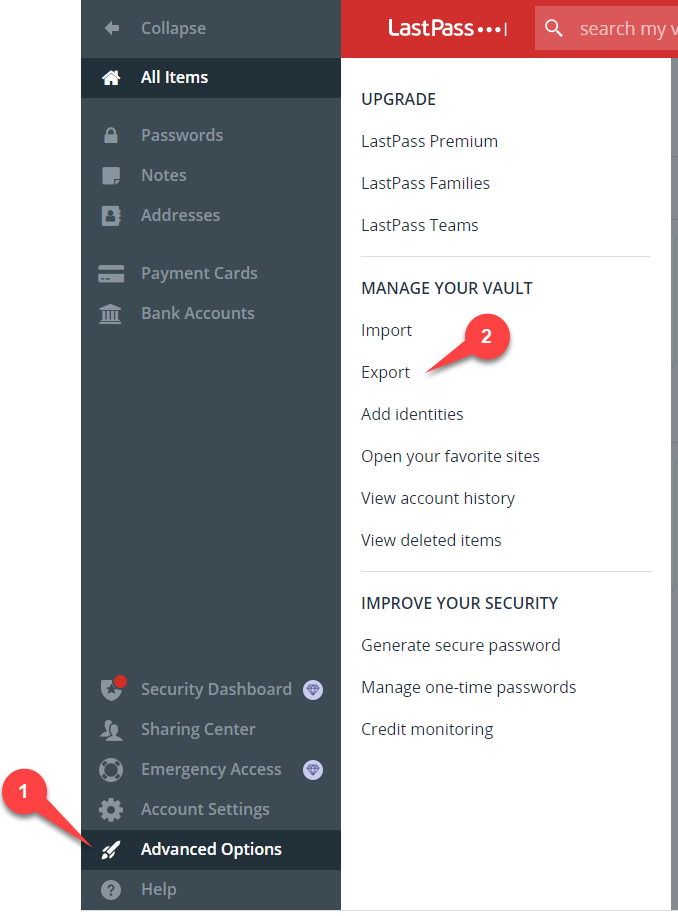 3. Enter your Master Password and click on Submit.

4. Depending on the version of your LastPass software, it will either generate a CSV file or display your Vault data on the screen, If it is displayed on the screen, select all or highlight the text and copy and paste it into Notepad and then save it as a lastpassexport.csv file.

Note: Some users have reported issue with the LastPass CSV file. In order to solve it, the LastPass CSV file is opened then exported from excel to a comma delimited CSV. Then the LogMeOnce import worked properly.
Import your data to LogMeOnce Password Manager Vault
1. Log in to LogMeOnce, click on the LogMeOnce extension icon for your specific browser. You will see the extension screen. You can pin LogMeOnce extension to the browser.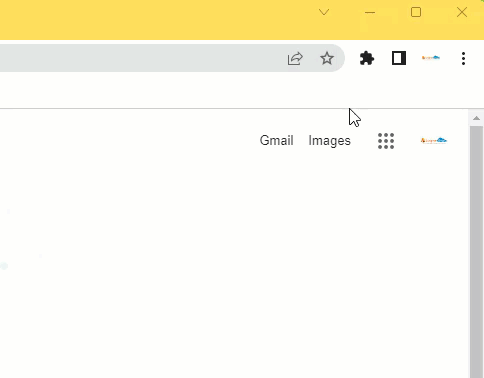 2. Click on the LogMeOnce extension menu.
3. Click on Import Passwords.
4. Click on Import From File.
5. Select LastPass.
6. Click to Open and browse your LastPass exported file.
Select the Lastpass Security exported CSV file and click Open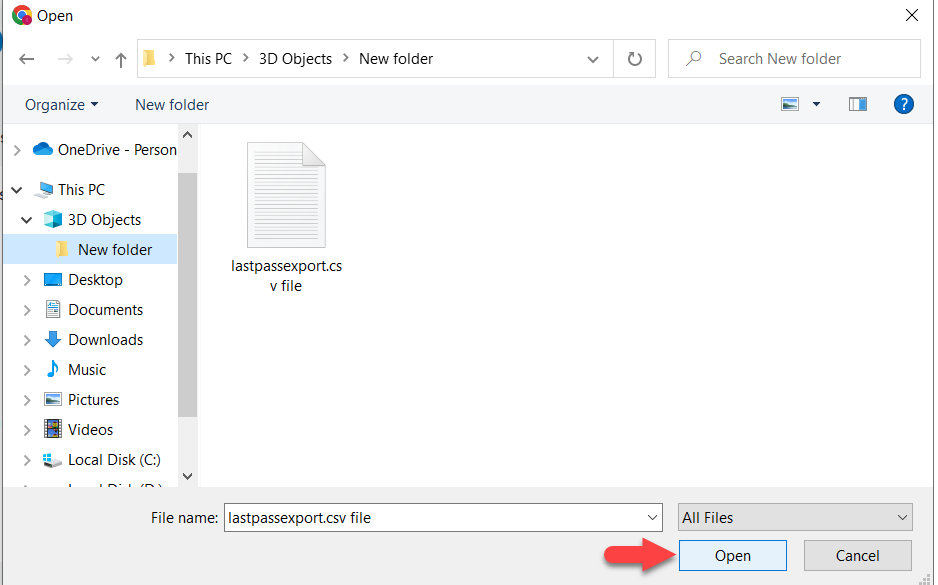 7. It will display your list of Apps to be exported. Click on Import.



You've successfully imported your data from LastPass to LogMeOnce.