Once you have enabled autofill from your mobile settings, you can now sign in to your desired site or application with just a few taps. (provided that the login credentials for the respective site/app are saved with your LogMeOnce account)
1. Open the website/application you wish to sign in to.
2. Click on the required field, then click on the Password option being shown on the Keyboard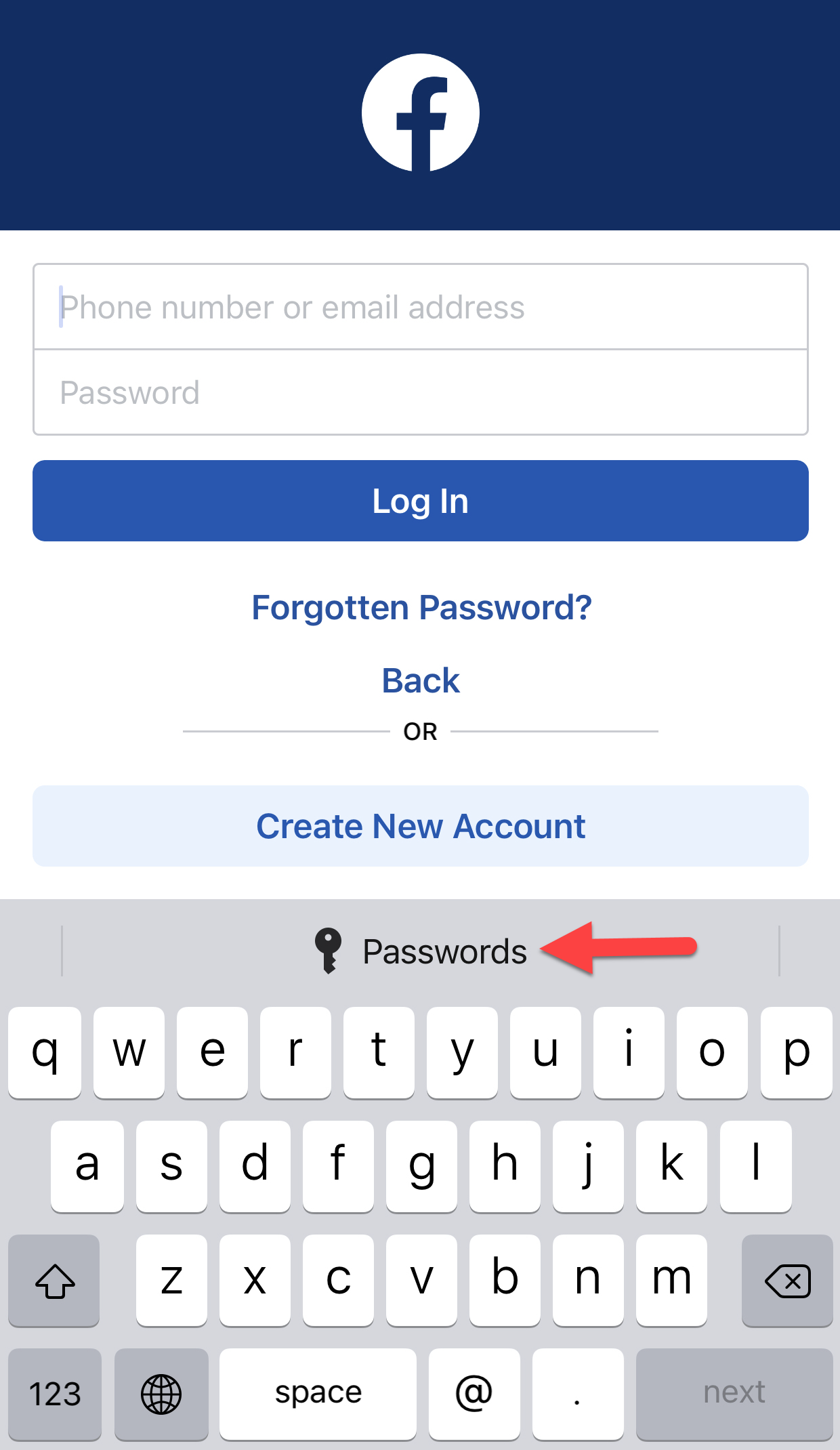 3. Enter your security pin (or proceed with any other login option you have set). If your device has FaceID enable, you are not required to enter PIN, you will be automatically valdiated.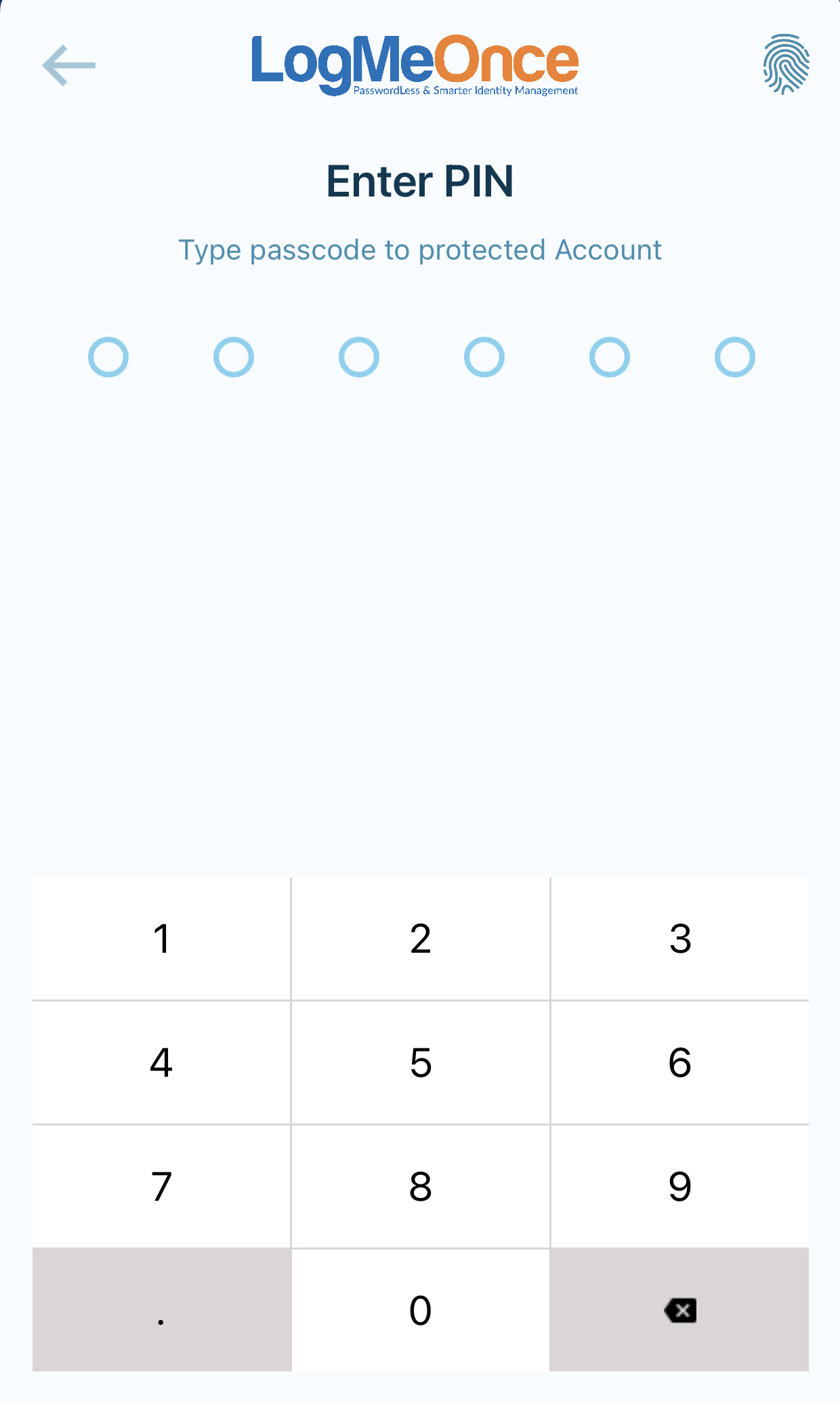 4. If you have multiple accounts saved, Select the credentials you wish to log in with.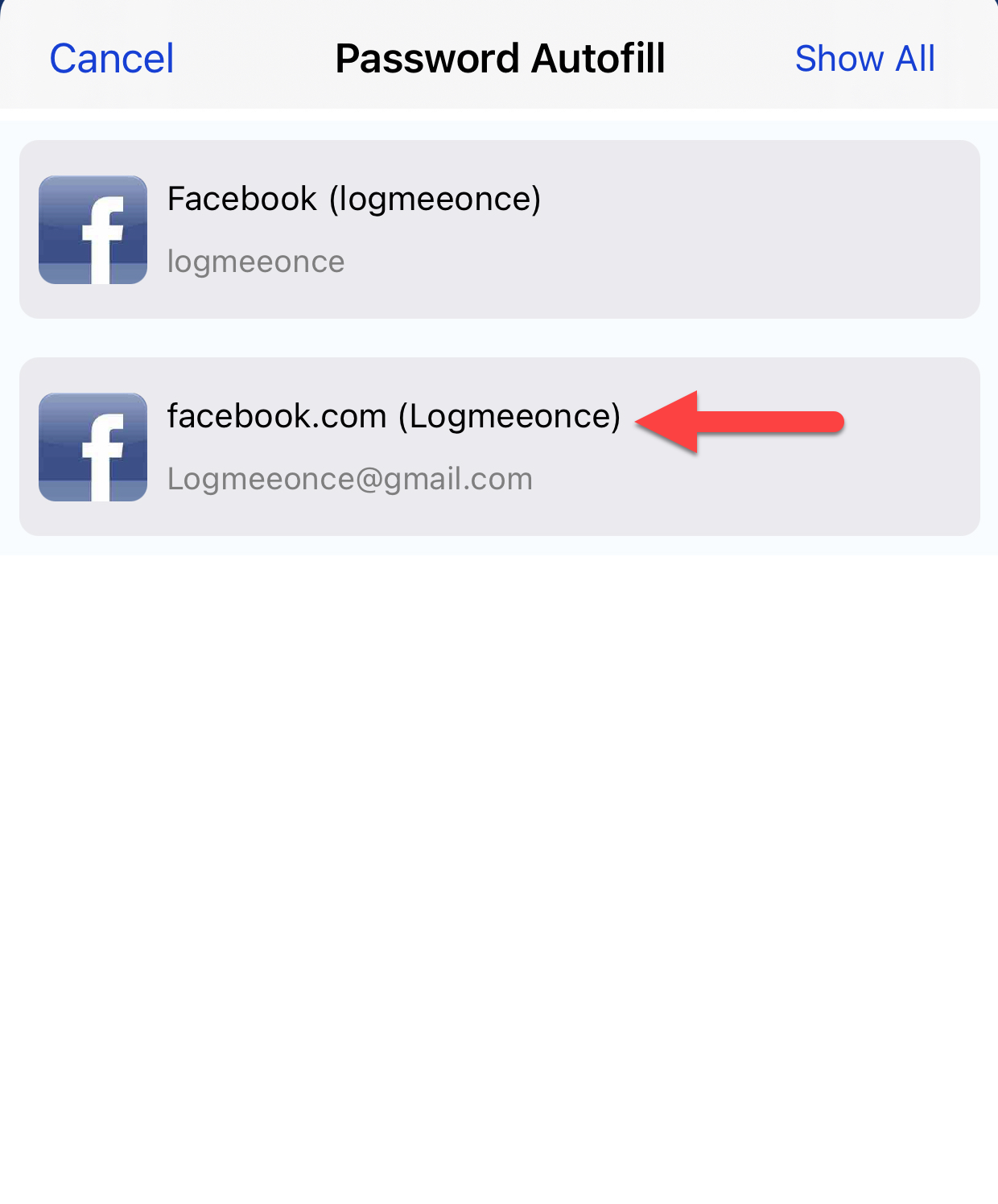 4. If the password of your desired site/app is not detected, you can click on the show all option present on the top right. This will show all the passwords saved with your LogMeOnce account. From here, you can search for your desired app.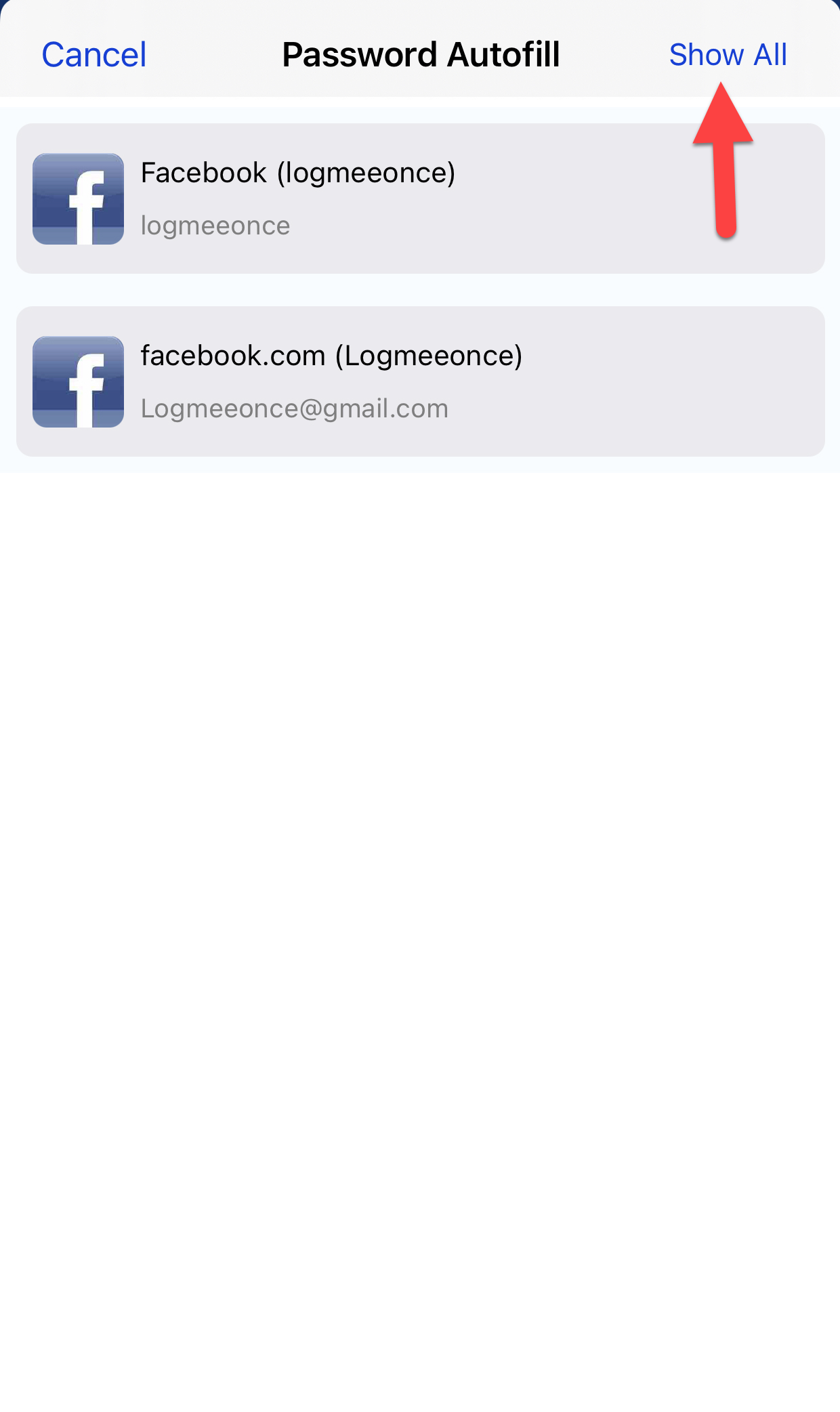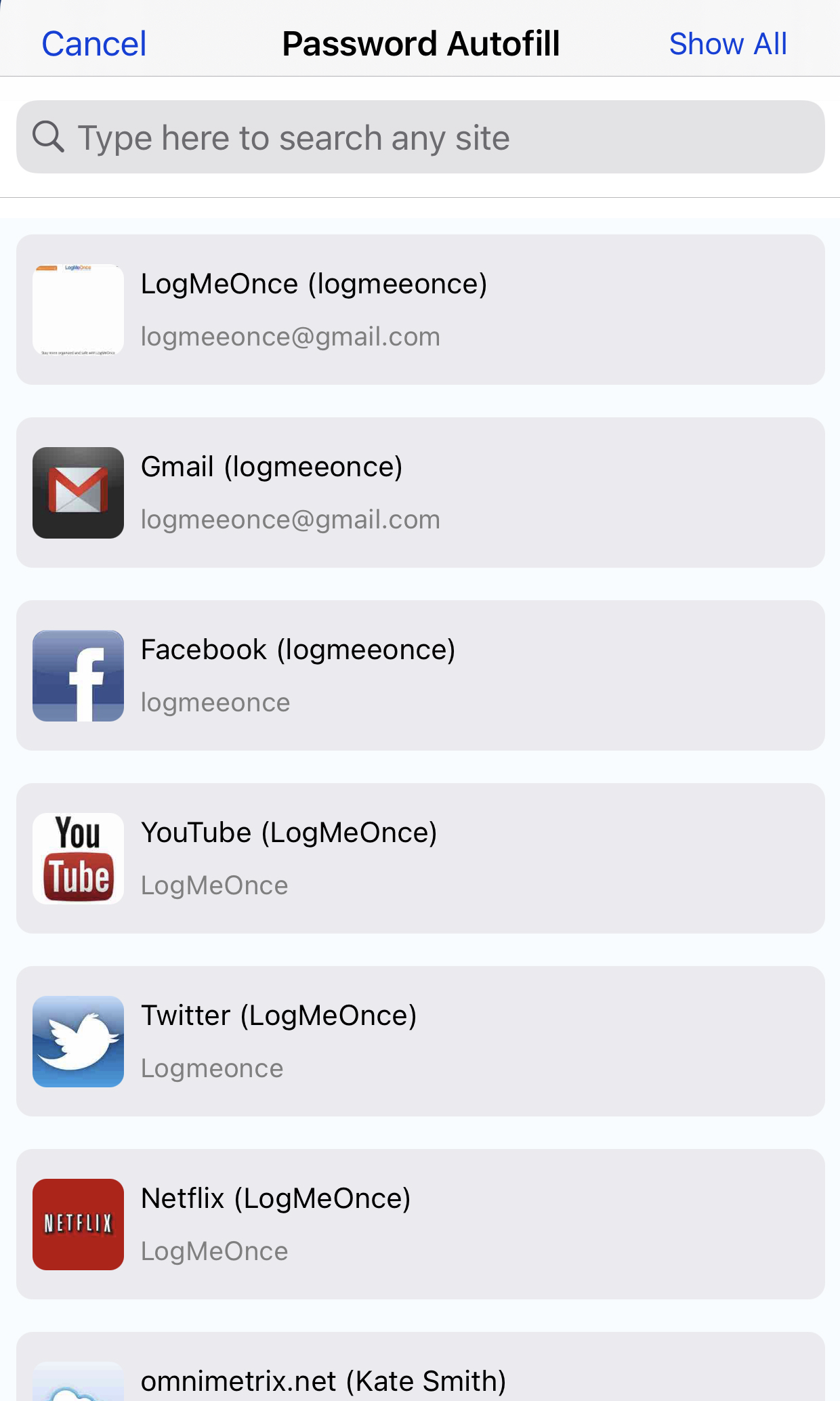 5. You will then be directed again to the sign-in page of the respective app/site with the required fields auto-filled. You can now sign in just by tapping the sign-in button.
How to Autofill Forms Directly from the LogMeOnce app (Direct Login)
1. From the LogMeOnce mobile app, go to the Password Manager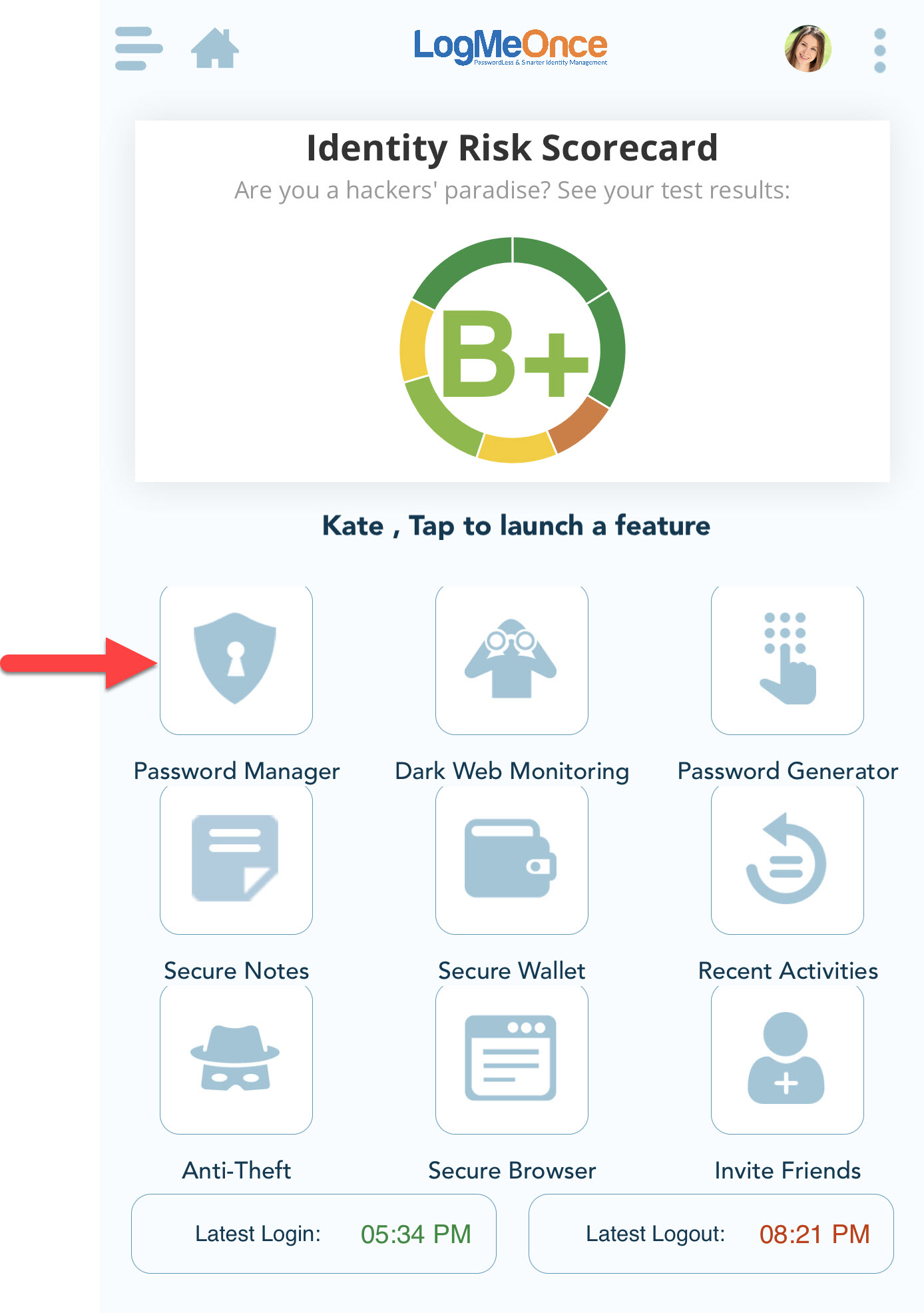 2. Tap on the app/site you want to sign in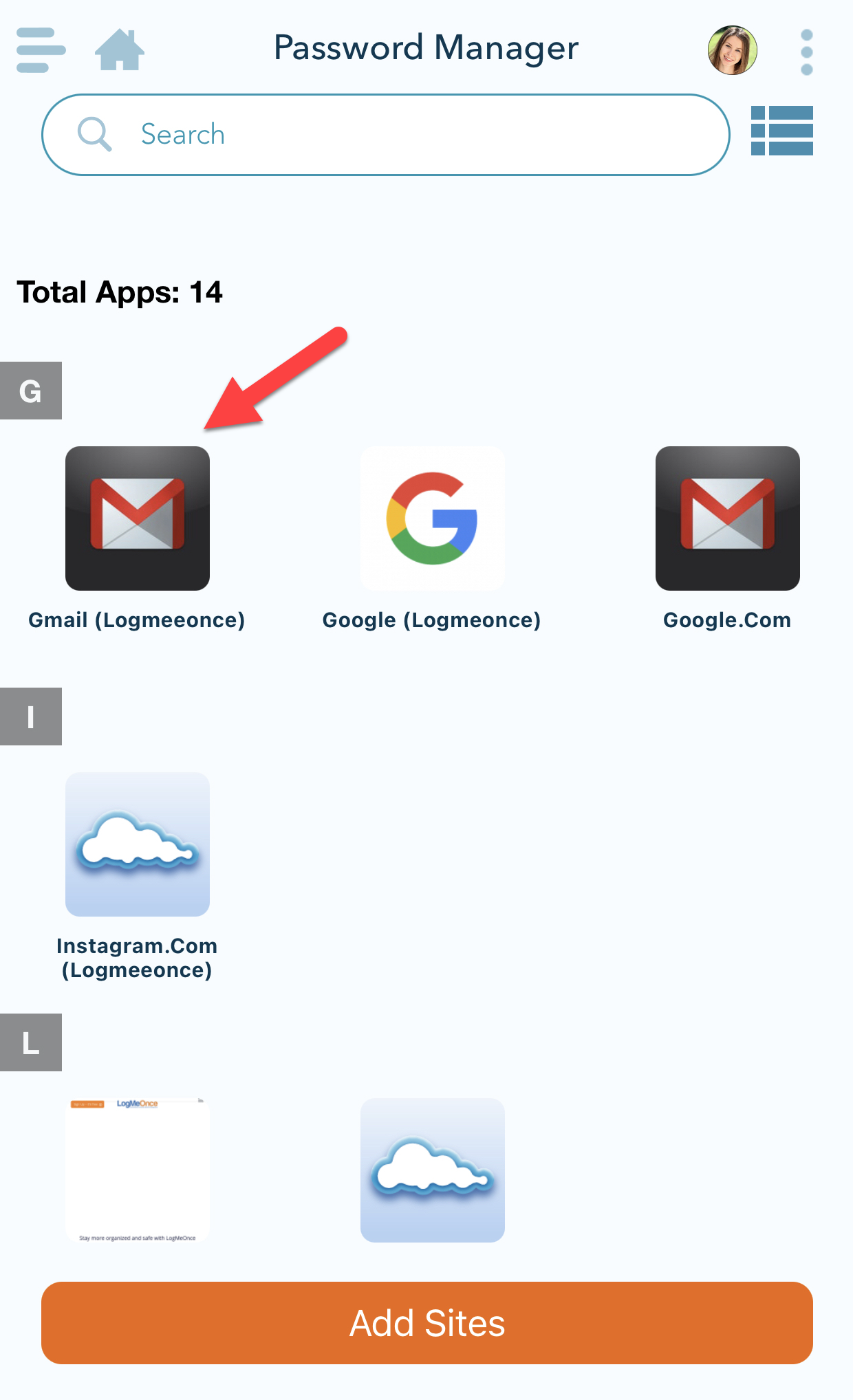 3. Tap on the login option.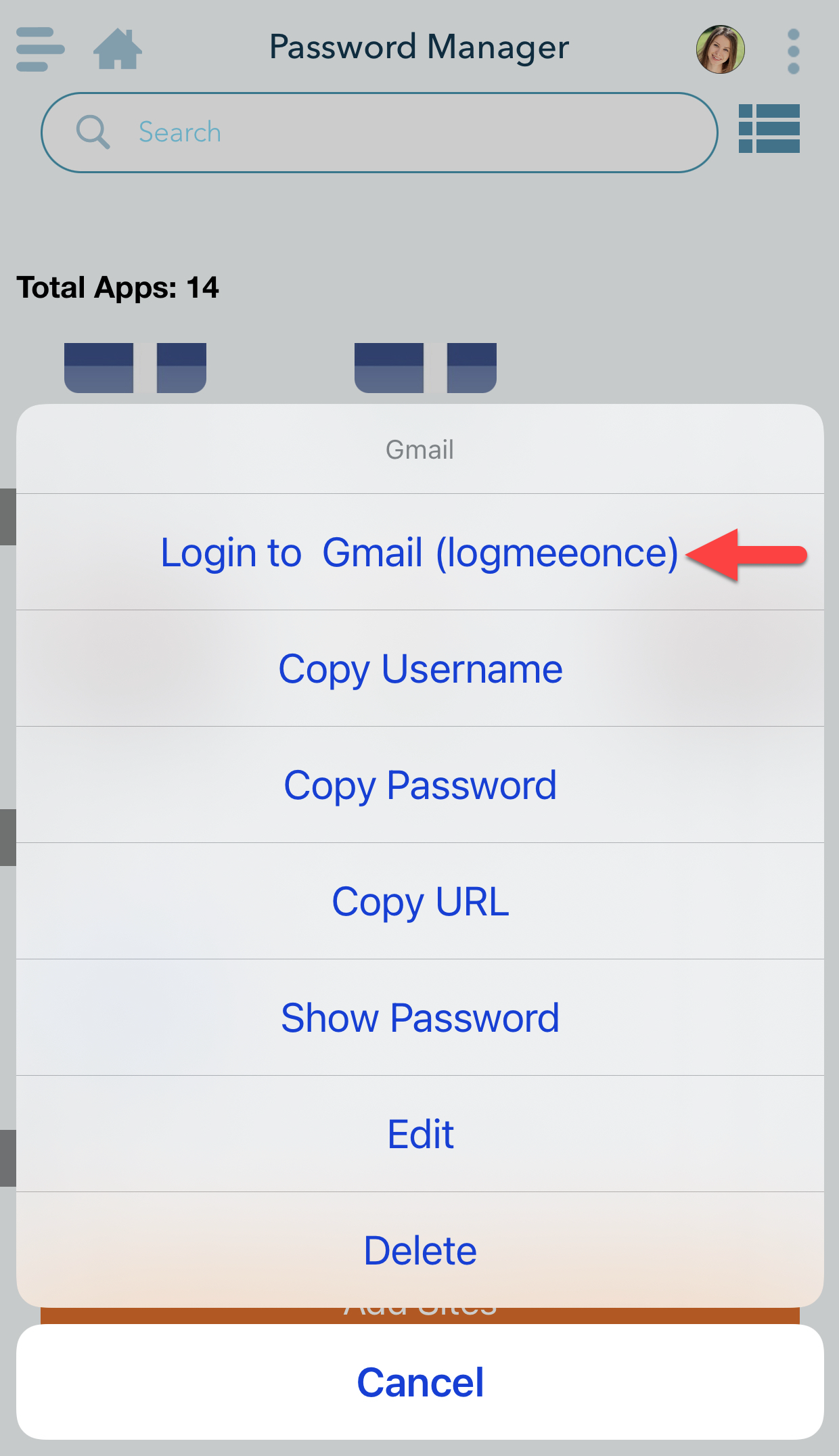 4. This will open the respective site in the LogMeOnce secure browser and auto-fill in your login credentials. You can now simply sign in just by tapping on the sign-in button.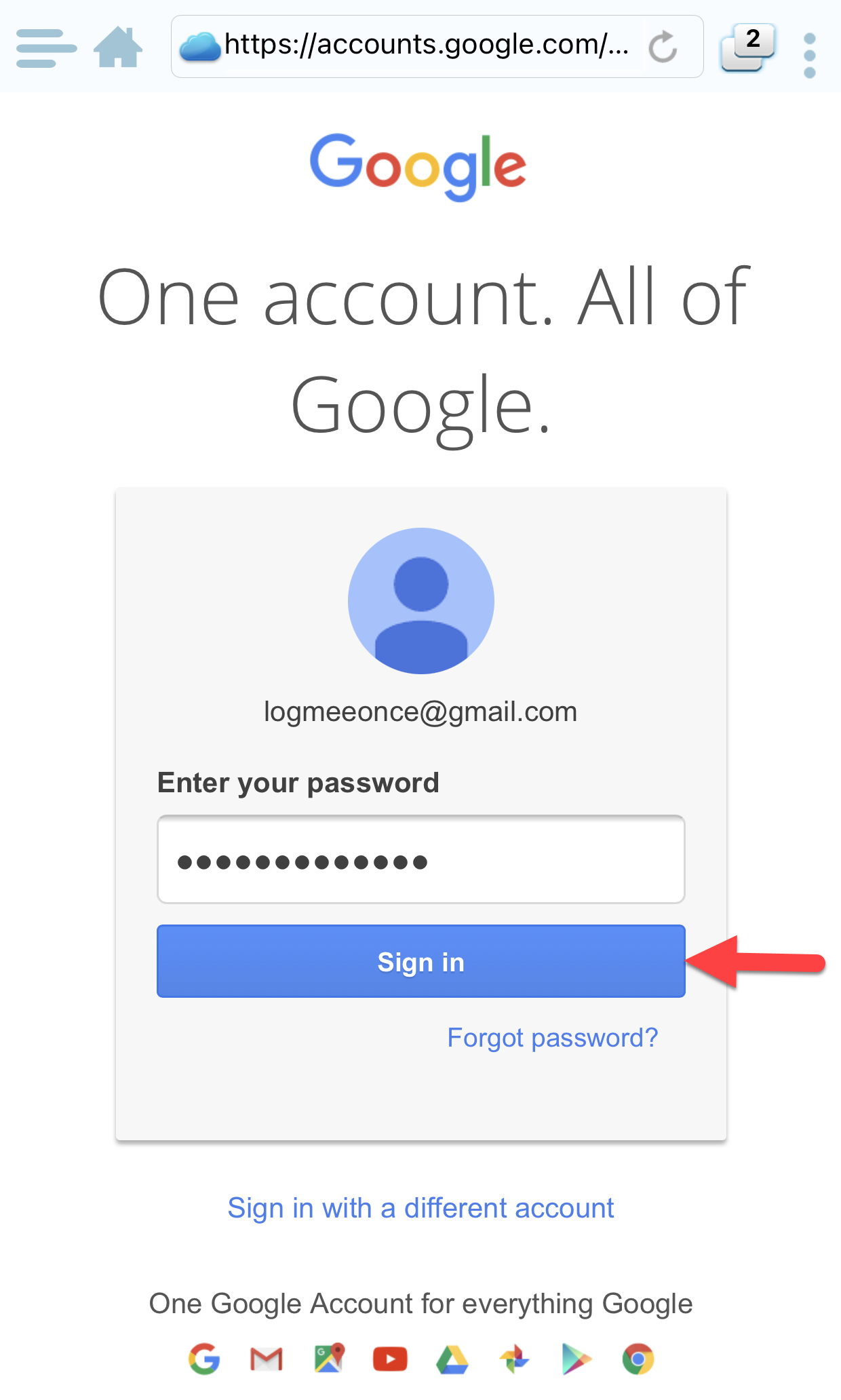 Related Articles