You can secure your passwords associated with your desired websites and applications. You can create notes and add your credit card securely.
To get you started we have created this guide that will help you use LogMeOnce mobile app for your apps, secure notes, and credit card.
Adding Apps
1. Log in to your LogMeOnce account on your mobile app.
2. From the Home Page, go to Password Manager.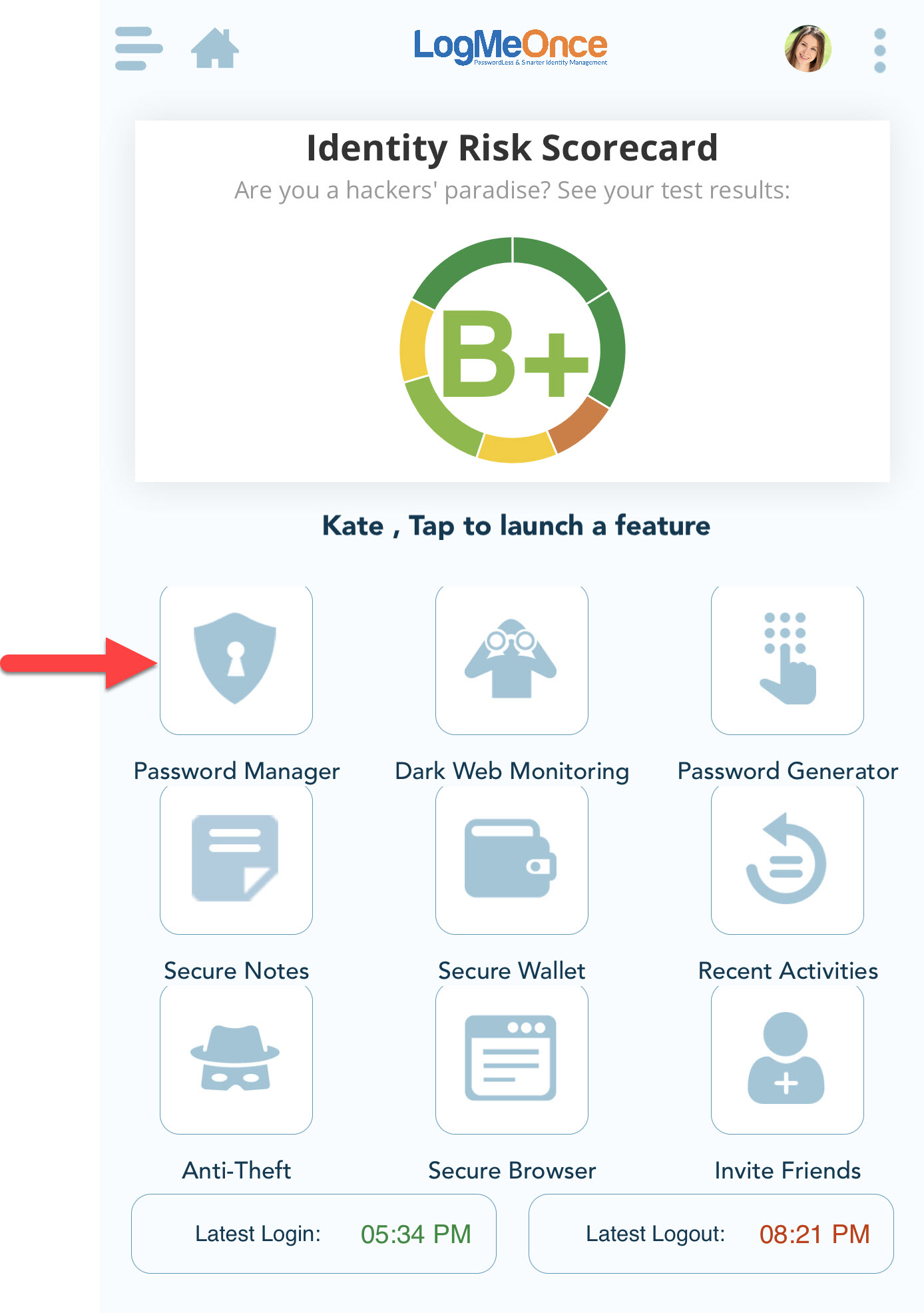 3. Tap on the Add Sites button present on the bottom.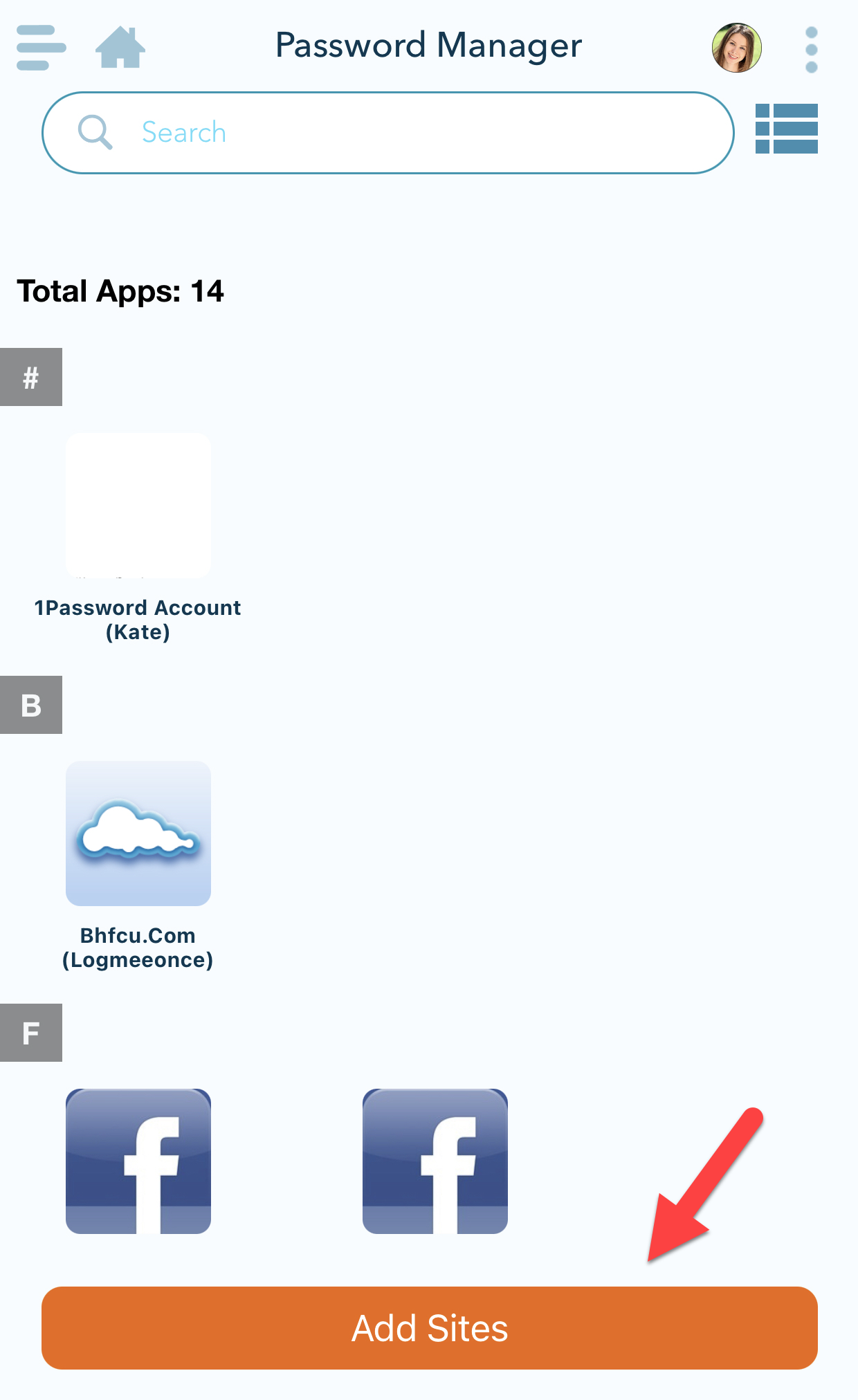 4. Next, you will be viewing the LogMeOnce applications catalog with various applications to choose from.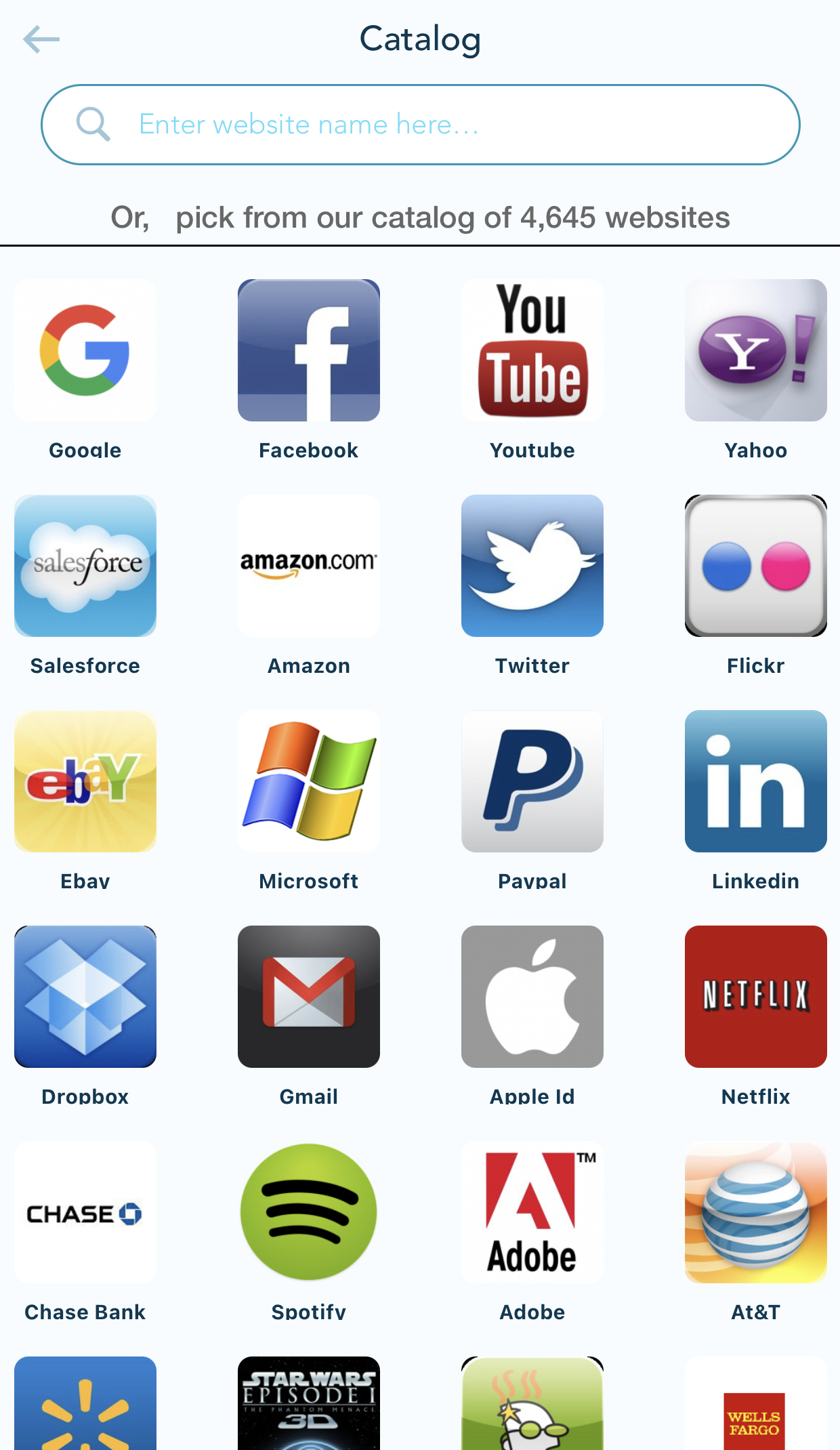 5. You can easily search for your desired application by simply typing the name in the search box (ex. Gmail). You can select the application by simply tapping on it.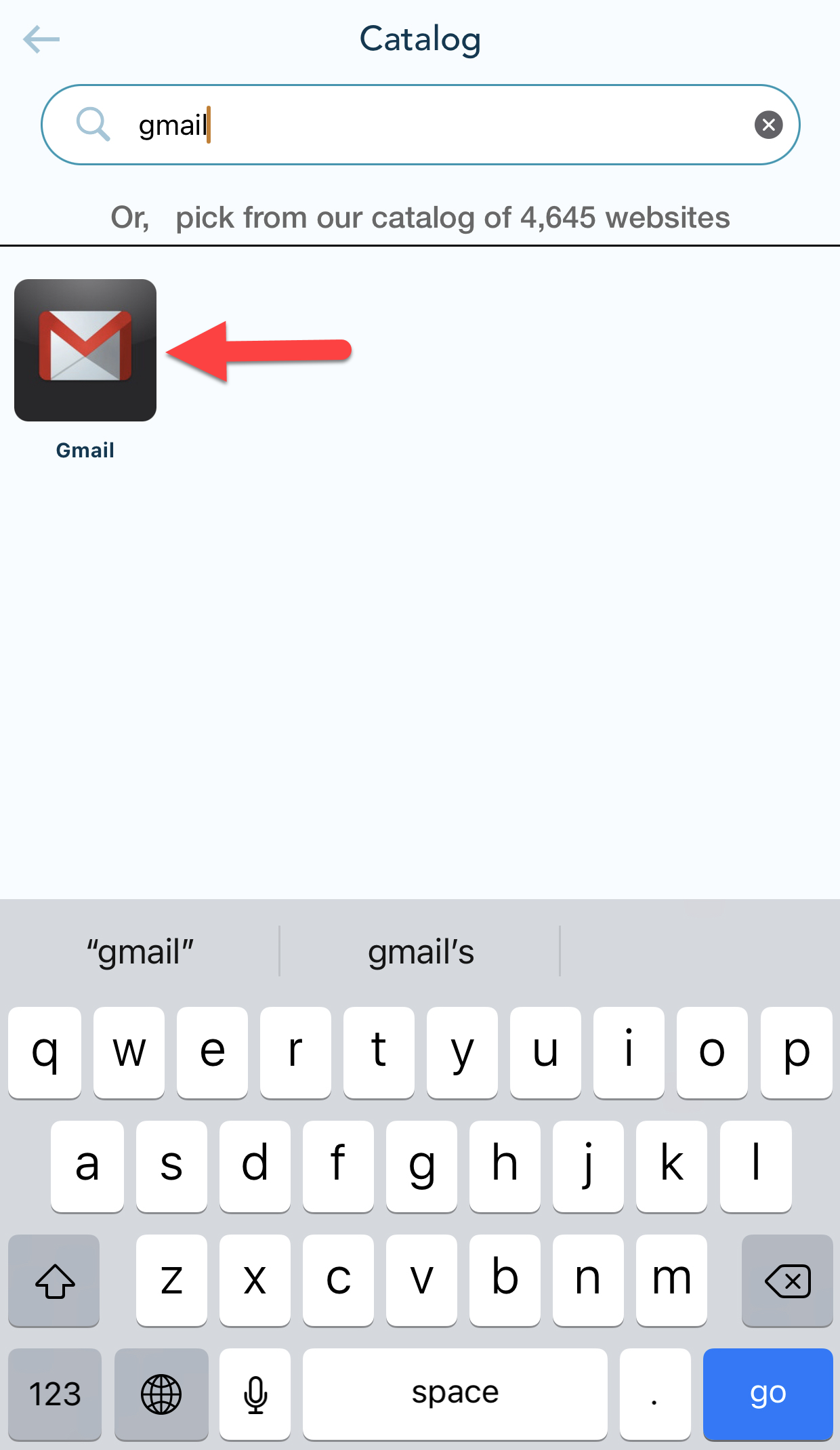 6. You'll be directed to add your login information pertaining to the application. Once done, click on Save button present on the top right and the application will finally appear on your Password Manager. You can also add notes for each application.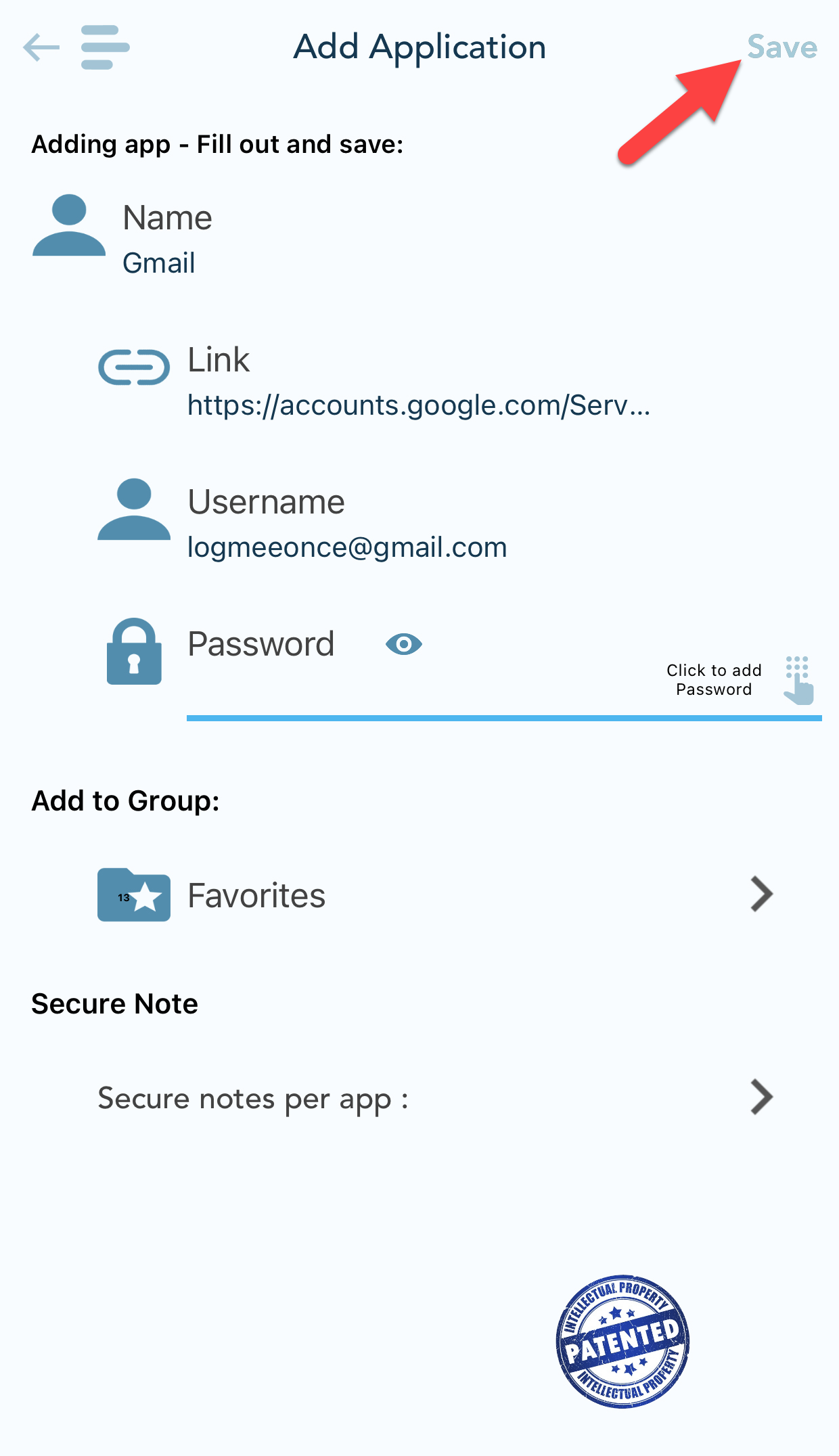 Adding Secure Notes
You can securely save any data such as driver's license info, birth dates, passport numbers, bank account numbers, and Social Security numbers with your secure notes.
1. To get started, click on the secure notes option from the Home Page.
2. Tap on the + Add Notes button. It will open up a new page where you can type your notes.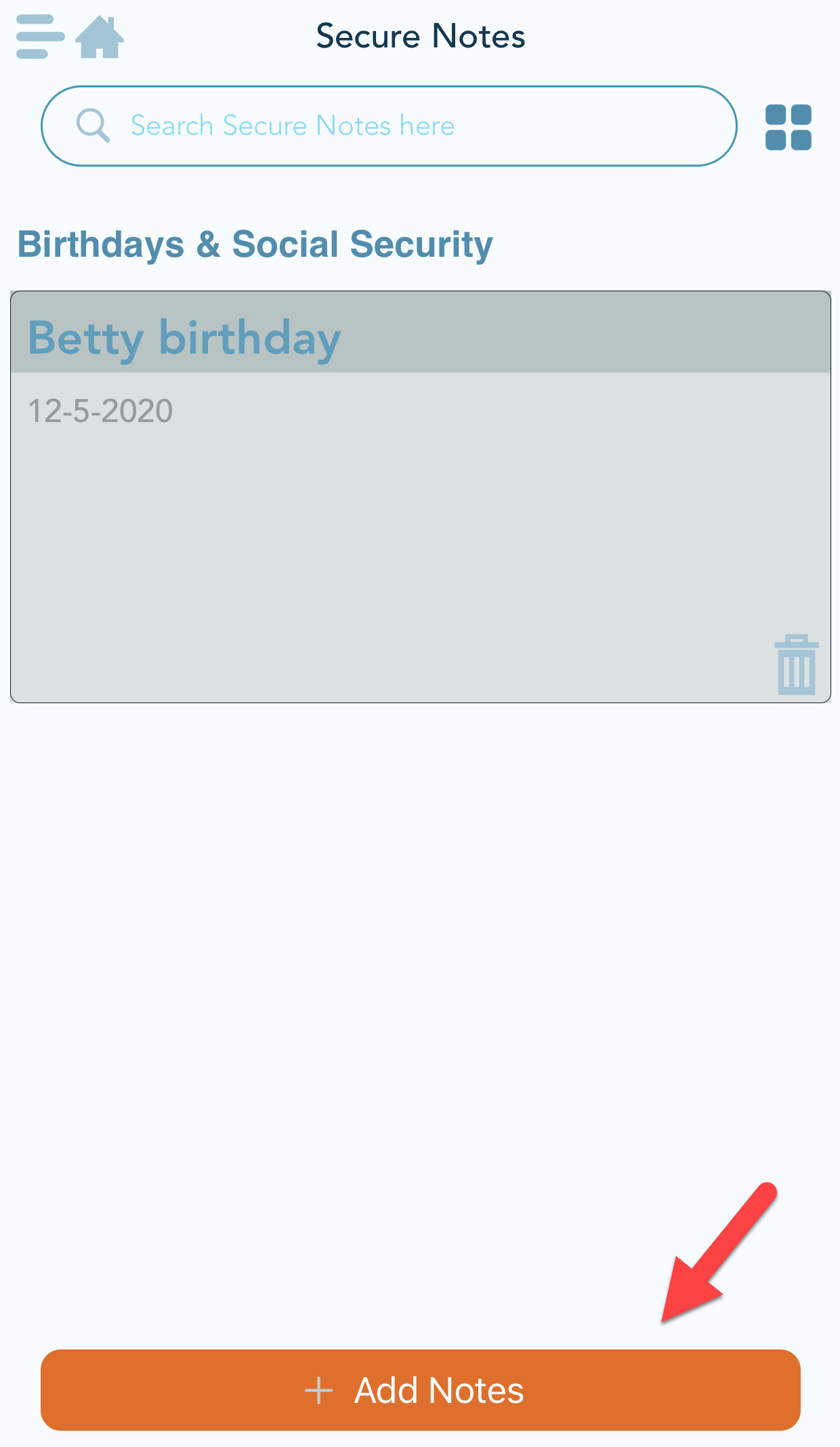 3. On this page you may select the color for easy distinction and search, Categorize by selecting the preferred category from a vast range of options, Give a title to your note, Type your secure note in the box. Once done, click on Save.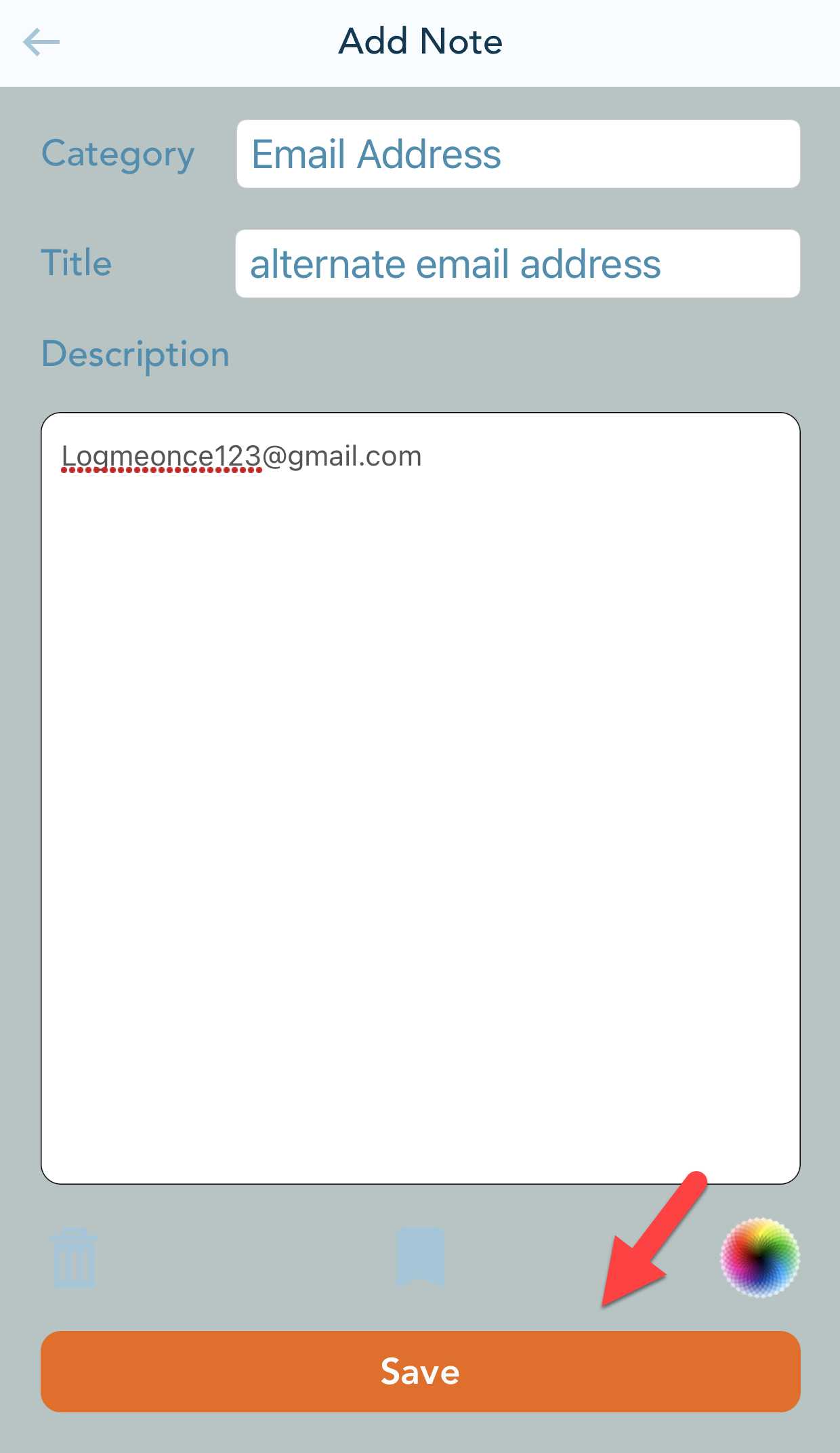 Adding Credit Card
1. Go to the Secure Wallet icon from the Home Page.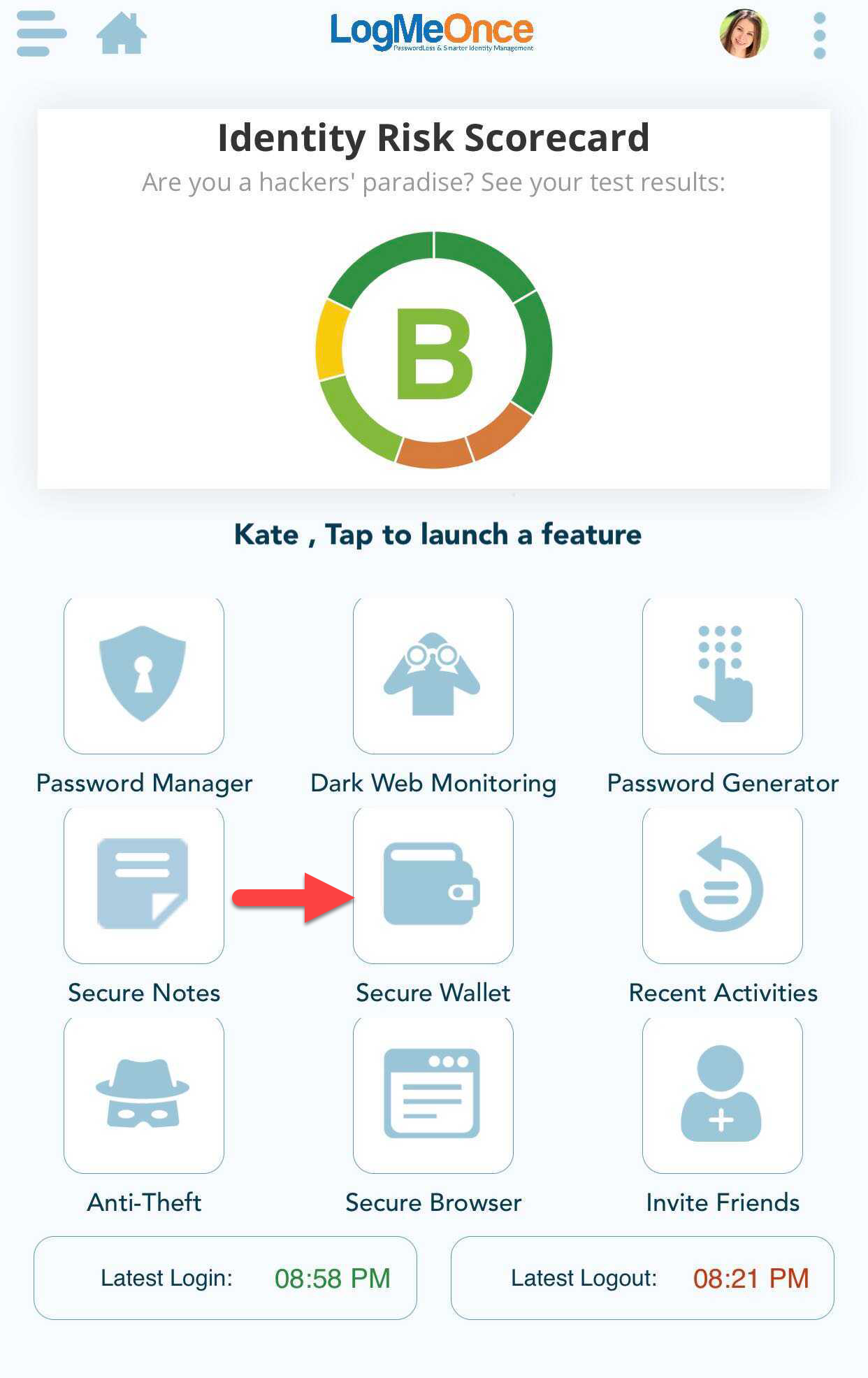 2. You can start adding your credit cards to your secure wallet by clicking on the add credit card button at the bottom.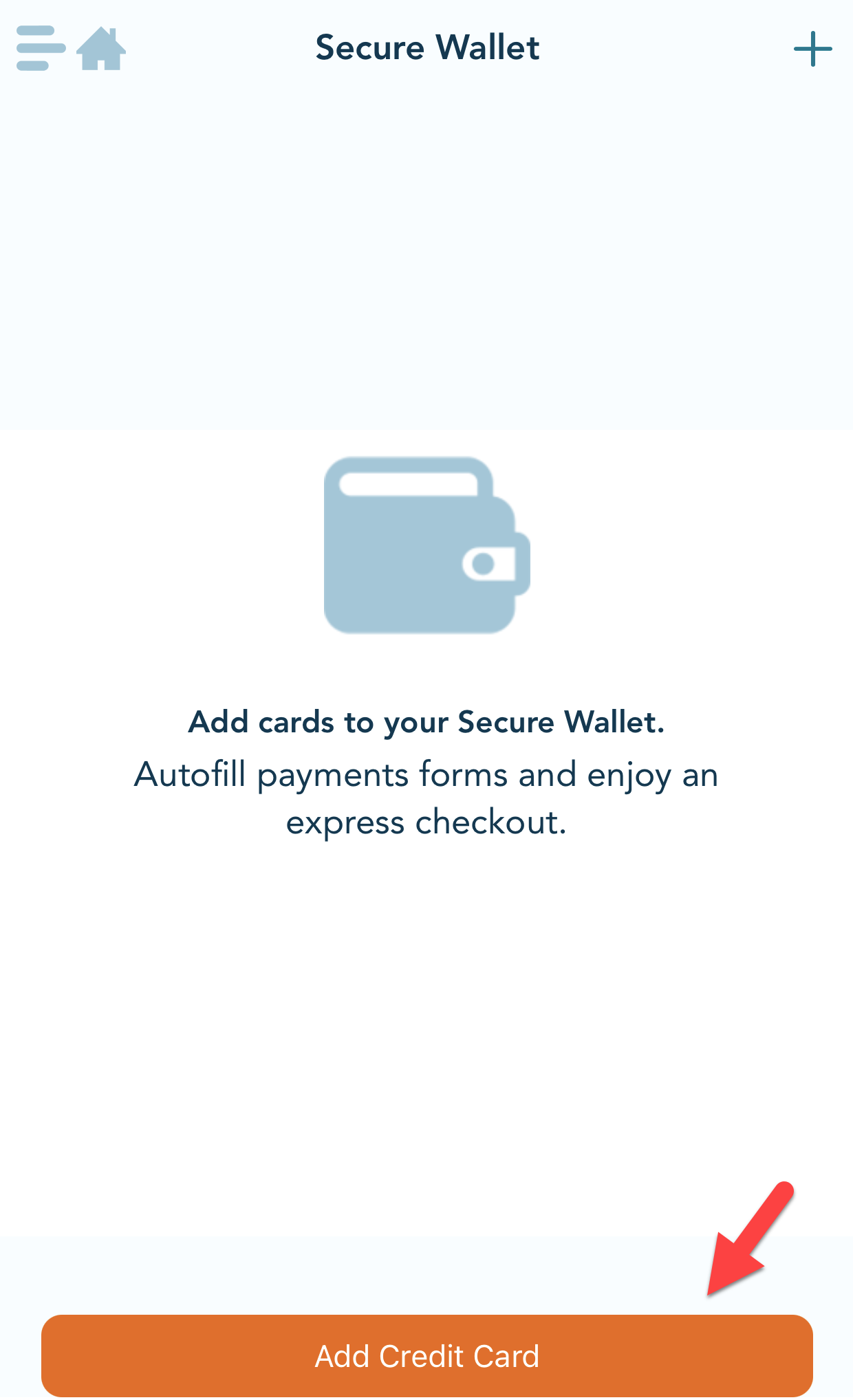 3. Fill out your card information and click on Save.