In order to get passwords/forms to be auto-filled on your Android device, you need to change the Autofill passwords setting for LogMeOnce. You can do it directly from the LogMeOnce app. The process to enable this setting is easy and straightforward.
1. From your account home page, click on the three vertical lines present on the top left.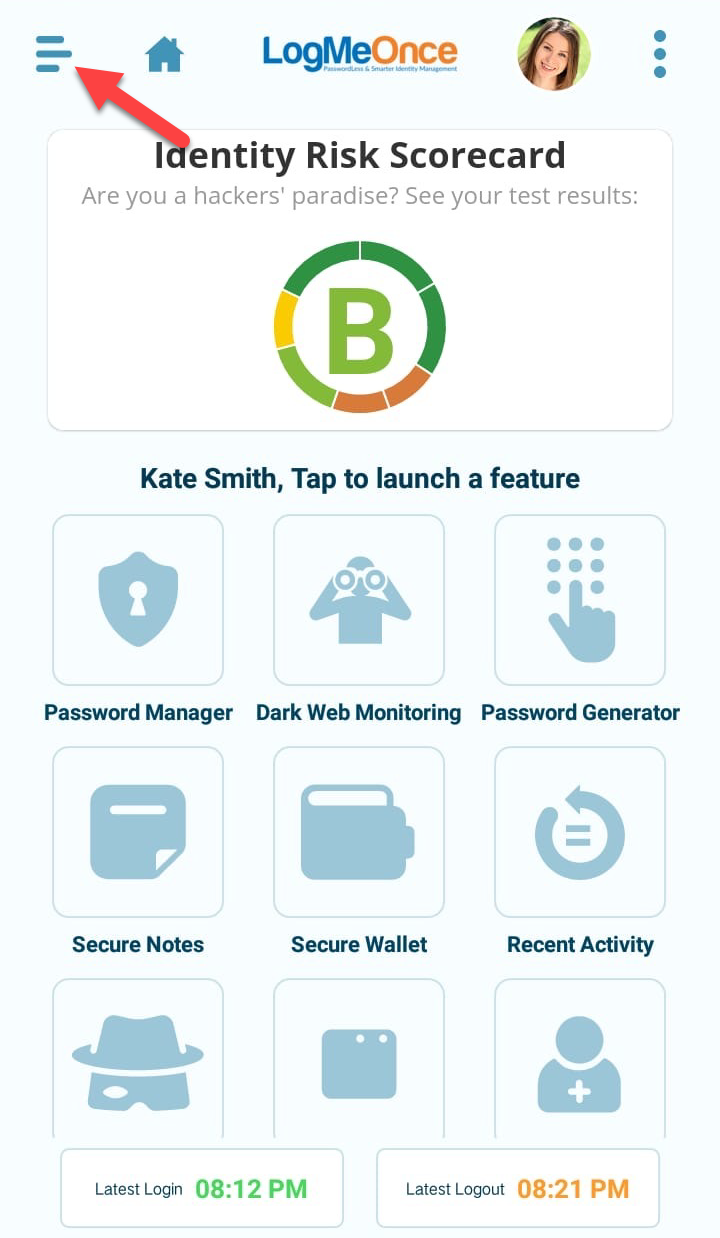 2. Go to Autofill.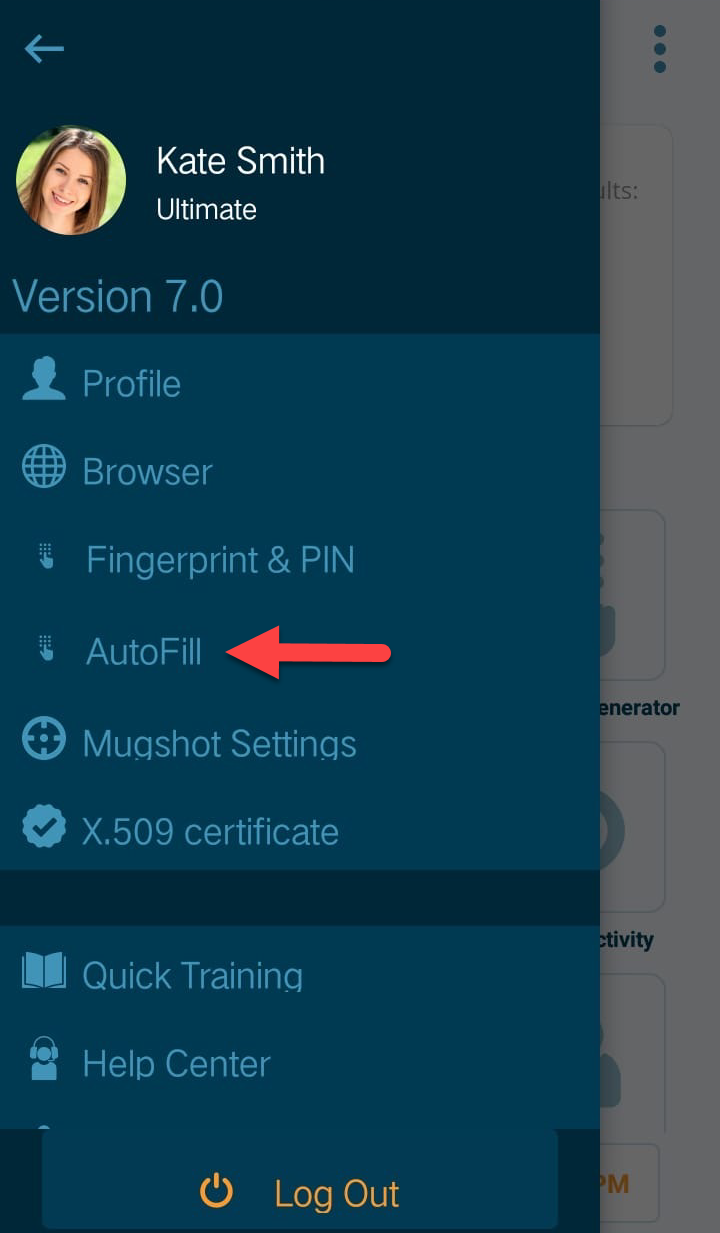 3. Enable all three Autofill settings. First, Enable Autofill with LogMeOnce.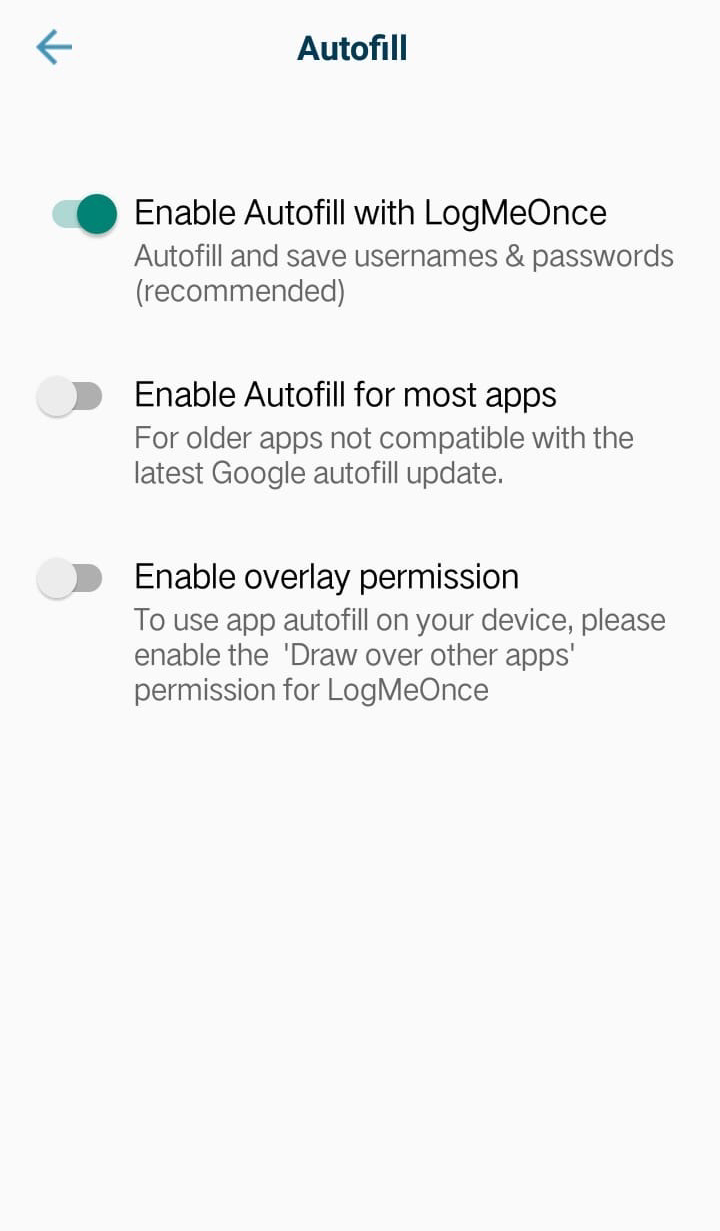 4. Secondly, enable Autofill for most apps. This will direct you to another page. From here, make sure Accessibility is turned on for LogMeOnce, If not, please enable it.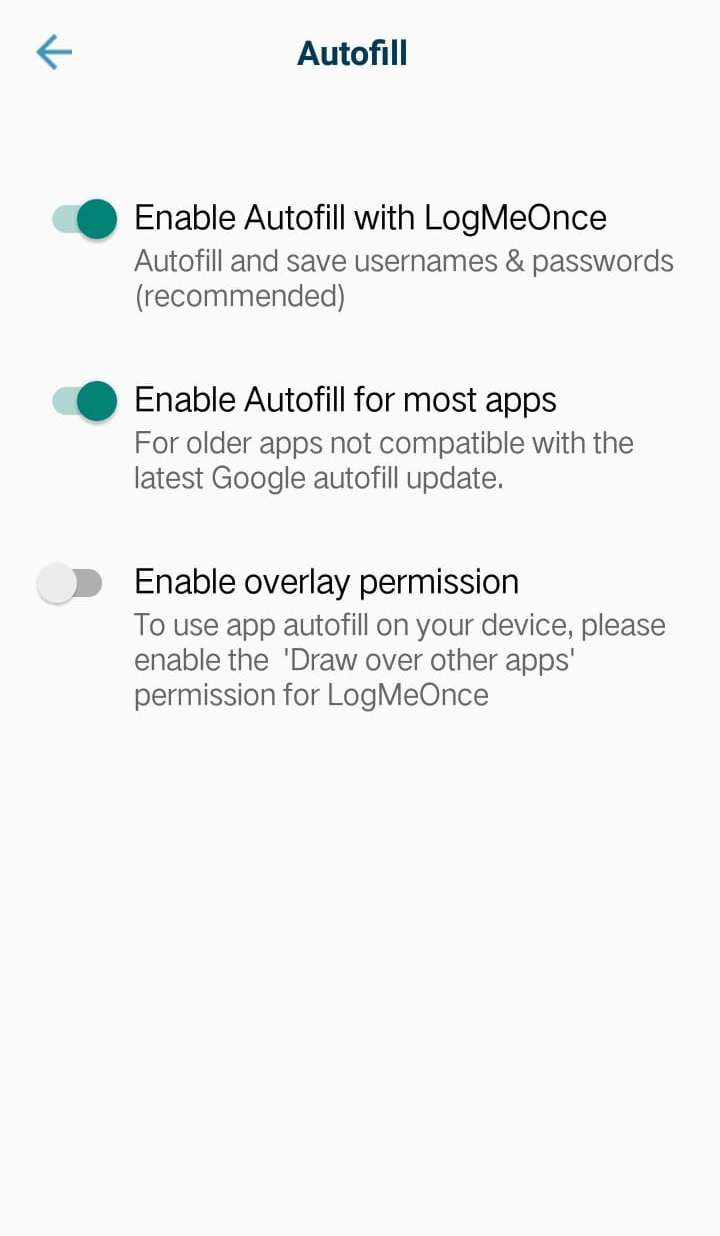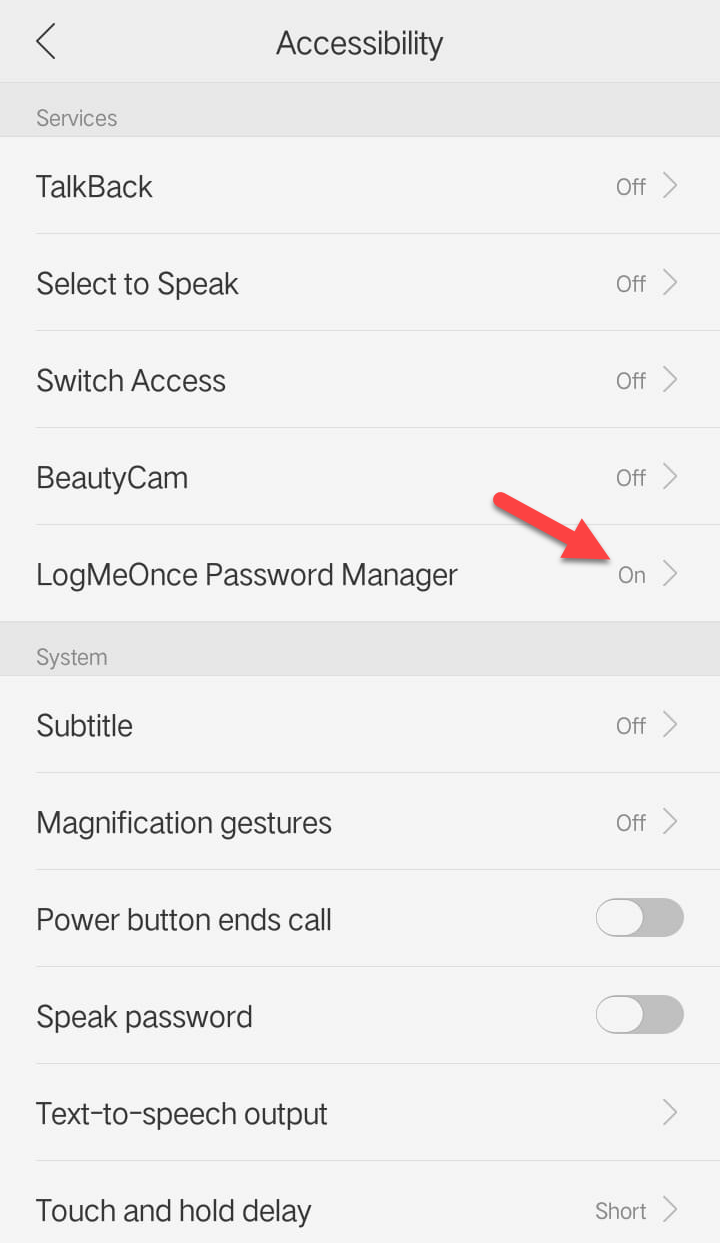 5. Lastly, enable Overlay permission. This will take you to another page, where you can enable a floating window for LogMeOnce.