PhotoLogin patented and patent-pending technology enables you to log in to any website without typing a password. Log in with your photo or an image.
The Power of PhotoLogin
Human authentication, dynamic technology, and millisecond photo intelligence
LogMeOnce PhotoLogin patented and patent-pending technology gives you the power by taking an instant photo of one moment in time. Your authentication factor can change in a millisecond, whether you're showing off your cufflinks or holding a stapler. How could hackers possibly know how you will pose or what you will be wearing to log in? They do not even know your photo's scene, background, color, wall, windows, or room's ambiance!
Note: If LogMeOnce Tools is not installed which may be blocked by your Antivirus software or your desktop does not have a camera. LogMeOnce will display a default picture and display visual OTP for your verification.
How Secure is PhotoLogin
PhotoLogin uses each photo just ONCE or automatically self-destructs in 60 seconds. If your PC doesn't have a camera, we display a visual OTP for each authentication instead.
Every photo is fresh, every time! The process is easy and secure, while Two-Factor Authentication working silently in the background.
LogMeOnce sends login notifications to your trusted devices only.
You can approve or reject the authentication request after you have successfully logged in to your device. If your device is not protected LogMeOnce will require a valid PIN to validate the request.
PhotoLogin is not facial recognition. PhotoLogin is a PasswordLess option that works with any picture even with the default pictures.
In order to use the LogmeOnce app, you will need to login to your device using (Face ID or PIN, or other means). So this means your device was already locked (First authentication). Then you can use PhotoLogin with an additional PIN or without a PIN. This gives you a second authentication. You can configure set this setting from your account on the desktop side.
Go to Settings -> Mobile or https://secure.logmeonce.com/settings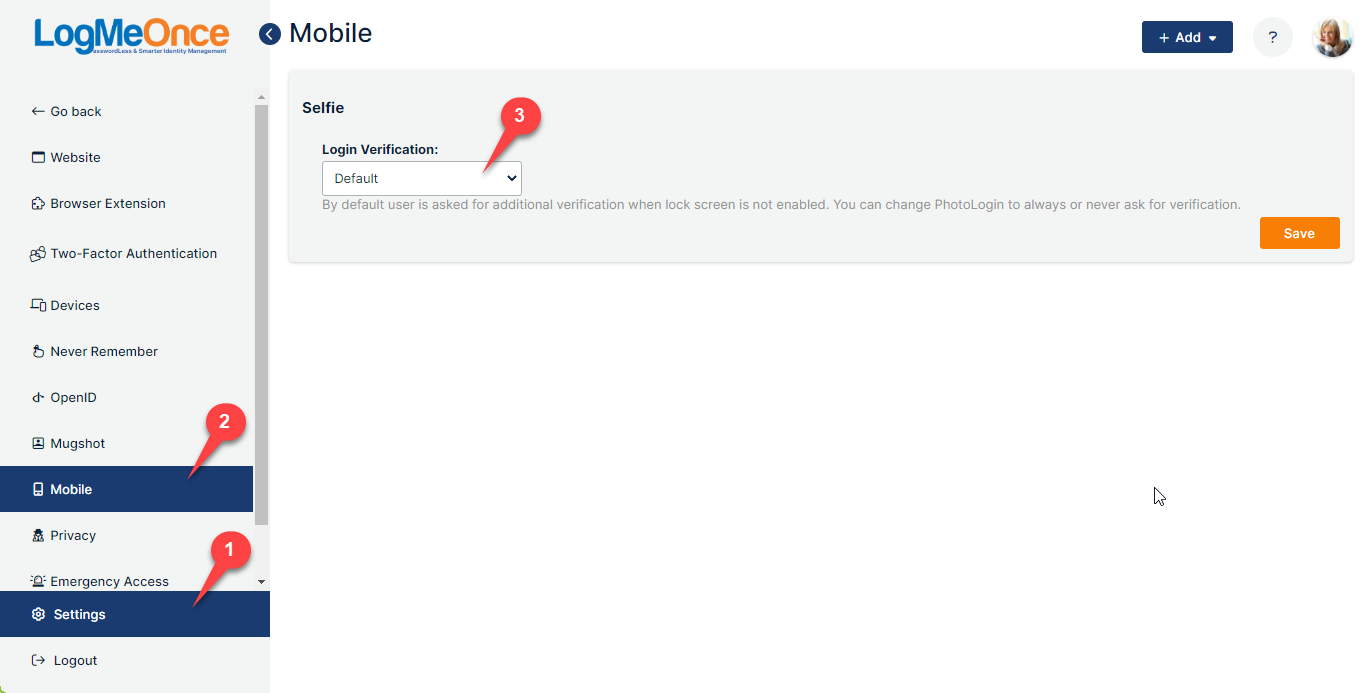 By default, the user is asked for additional verification when the lock screen is not enabled. You can change PhotoLogin to always or never ask for verification. So you can have Photologin to display PIN on the mobile device or not based on your settings and how secure you want to be.
Please keep in mind that PhotoLogin takes a picture of you or your desired object at the time of login and sends it to your trusted devices. For example when you login from your desktop it takes a picture of you from your desktop and sends it to your mobile device. It is only you who knows at that moment, you were wearing glasses or were holding a bottle of water, etc.
Additional details: https://www.logmeonce.com/photologin/