Can a single application shared by different members of the family? Members can share their passwords in their vault with each other. LogMeOnce provides an easy way to share passwords with your family members. There are a couple of ways of password sharing:
1. Sharing passwords from family sharing
2. Sharing passwords directly from the vault
Sharing passwords from family sharing
Tap on the Family icon from the smart menu.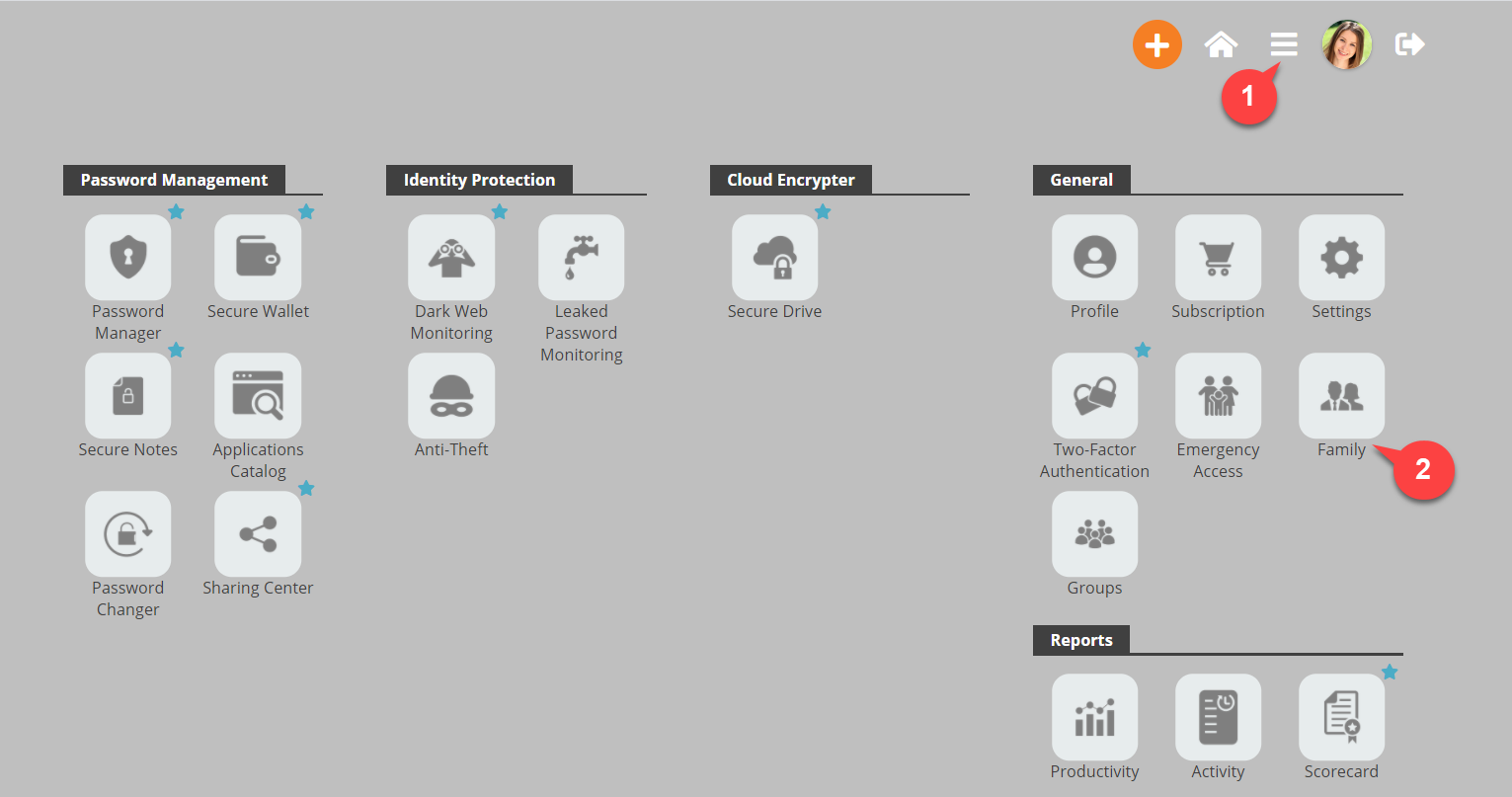 From your family page, Tap on the three dots present on the icon of the respective family member you wish to share passwords with.

Click on Edit.
A window will appear on the right side of the screen. Under the Applications section, you will see a list of applications. From here you can click on the application/password you want to share. Then click on the arrow button.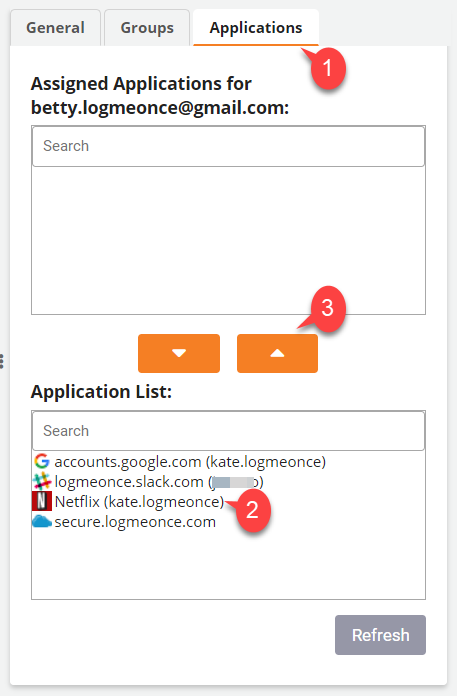 The shared application will then appear in the bar above. The password has now been shared with the family member.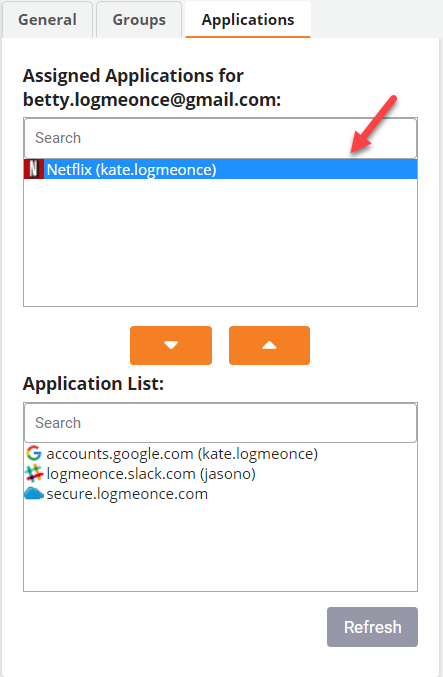 Sharing passwords directly from the vault
Open your vault by going to the Password Manager from your account home page.
In the details view, click on the three dots beside your application icon in the right corner.

Press Share from the popup icon as shown below.

A window will appear. You will be required to insert the email address of the member you want to share your app with. You can add multiple email addresses separated by a comma. You can click on Show more options to manage further settings.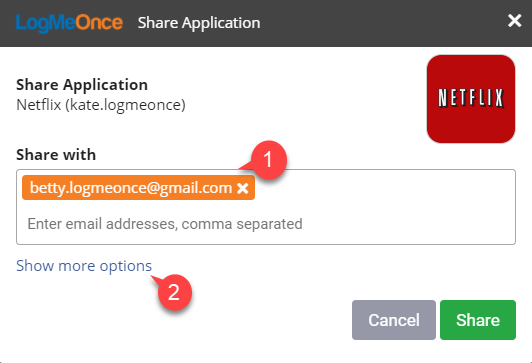 Once you have set the options according to your preference, You can click on Share to proceed.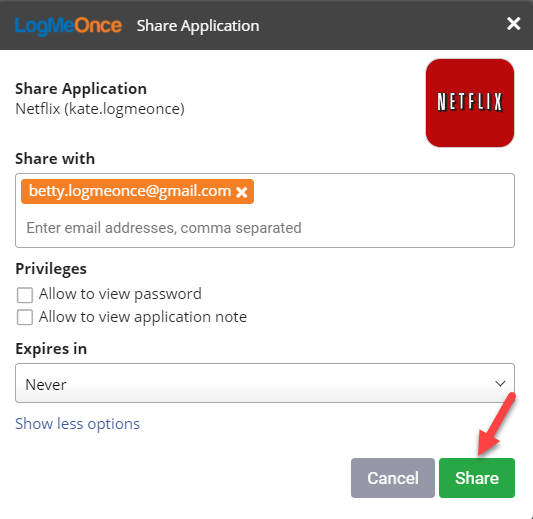 The password has been shared now.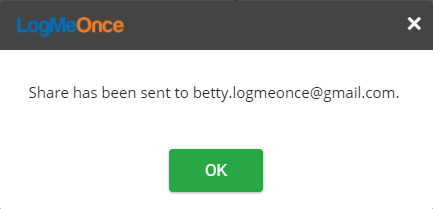 The member with whom the password has been shared will be sent a notification for application sharing and an email will be sent to them as well. They are needed to accept the share to make it appear in the cloud.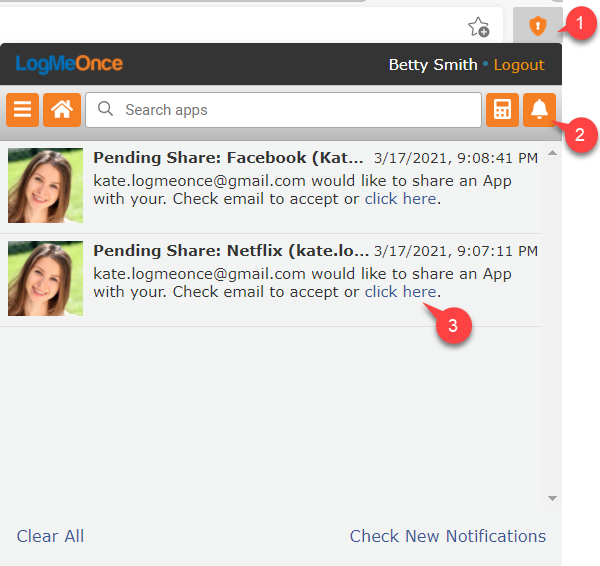 They can proceed by clicking on Accept.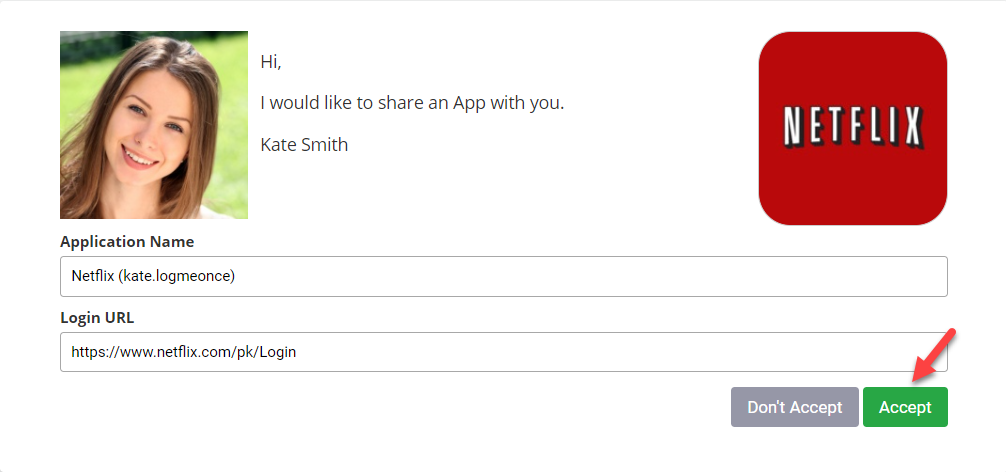 The application will now appear in the vault.