This feature can be accessed by the users who have subscribed to the Family Edition plan. This feature enables users to add their family members and share passwords with them. LogMeOnce allows you to add up to 5 members for a total of 6 users.
Adding a Family Member
The method of adding a family member comprises of a few simple steps:
Tap on the Security > Family left navigation menu.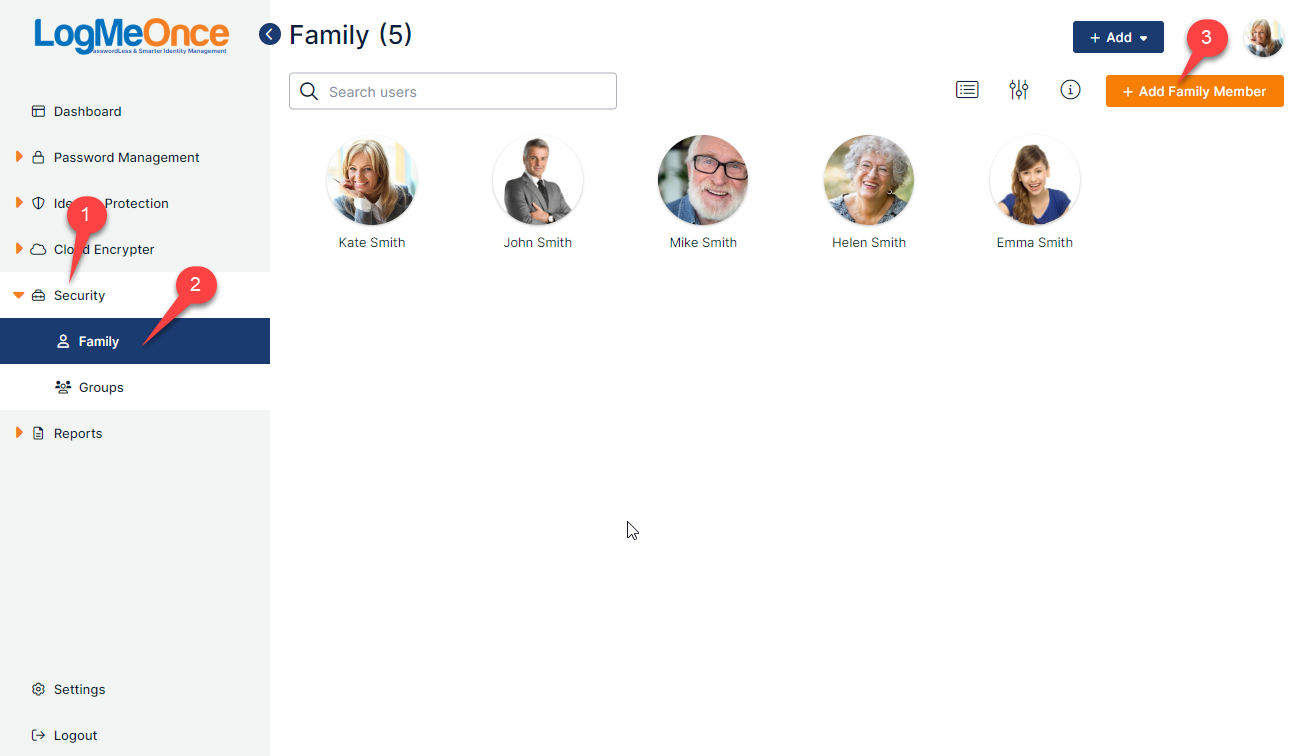 Click on the Add Family Member button on the top right.
You will then be required to add the details such as the first and last name and email address of the family member you want to add. Once you have put the relevant details, click on Add Family Member.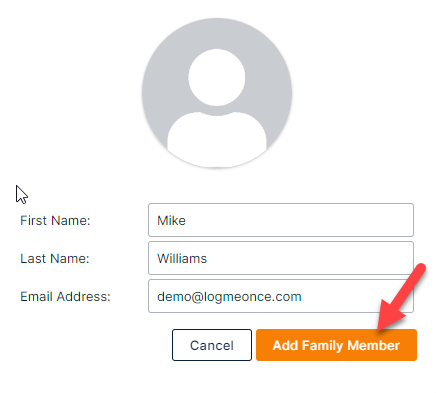 The family member you just added will get an invitation email in their inbox. They need to accept the invitation by clicking on the Join Family Account button.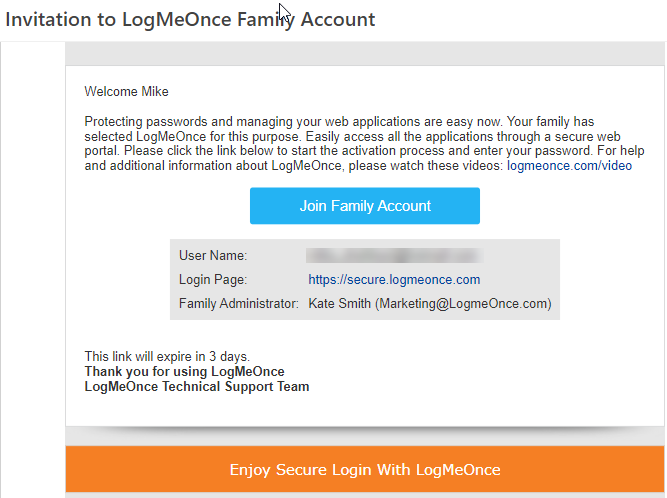 If they already have a LogMeOnce account, they will be required to log in. As soon as they log in, they will accept the Family Sharing invitation by clicking on Accept.
If you don't have an account, you are redirected to create a new account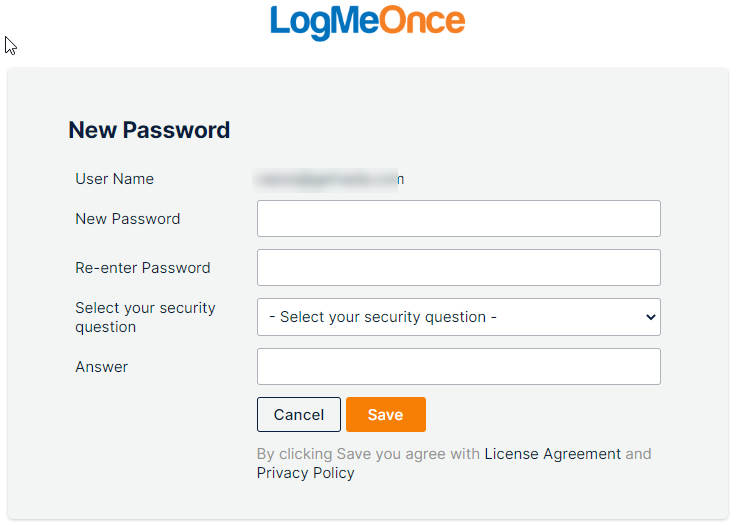 The family member has been added now and can see himself/herself in the family.
Defining Roles
Tap on the three dots present on the icon of the family member you wish to define the role of.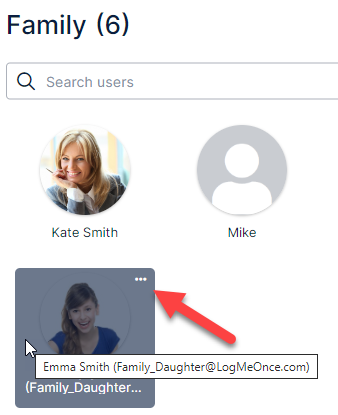 Click on Edit.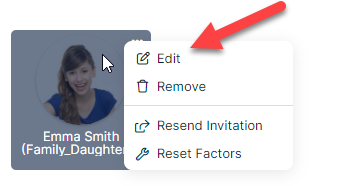 A window will appear on the right side of the screen. Under the general section, you will see an option of Role. From here you can define the role of a member as either a family member or a family administrator.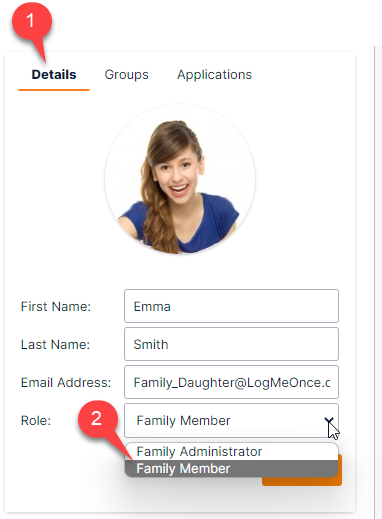 Family Management Menu
The family management section has a multiple standard menu functionalities and features.
It supports Grid or Detail view for Family Management as shown.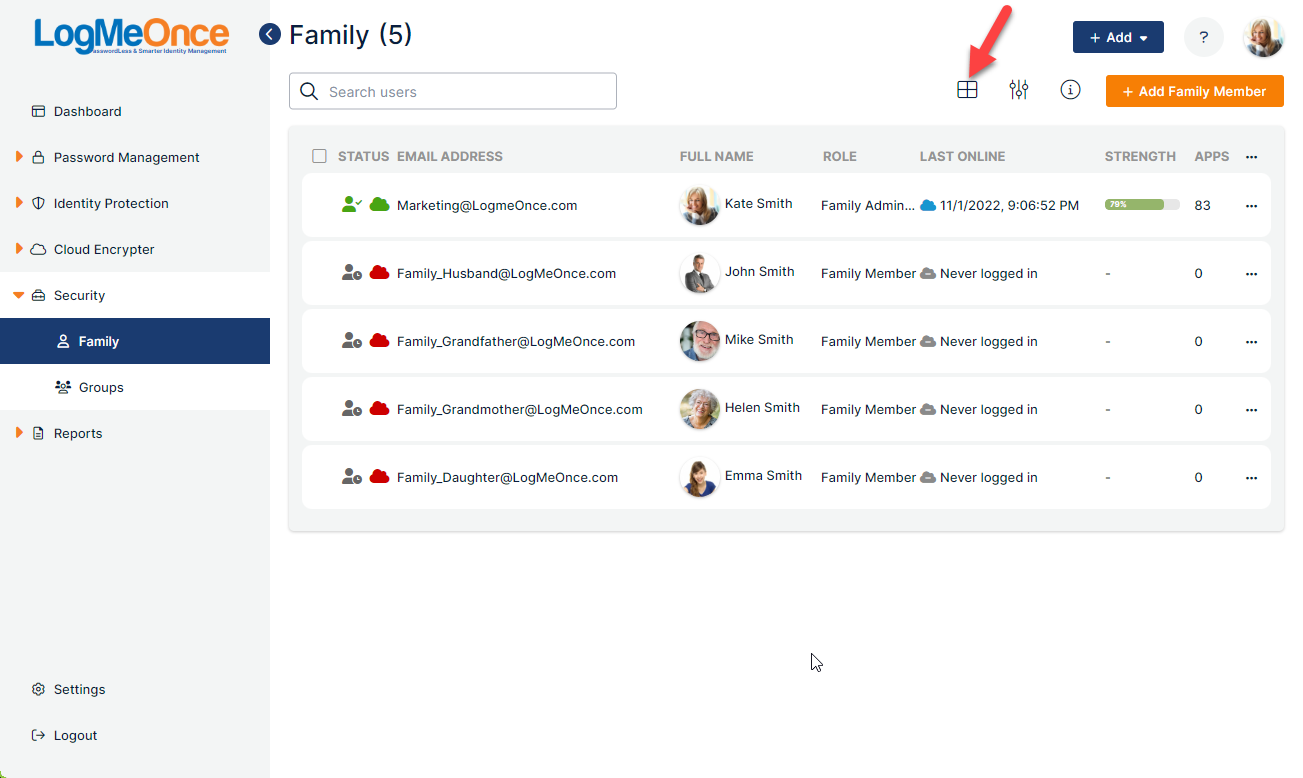 It support filtering based on User Status, Password Strength, Last Online and Group Membership

It support hiding or displaying left panel with family member detail view and group membership and shared applications.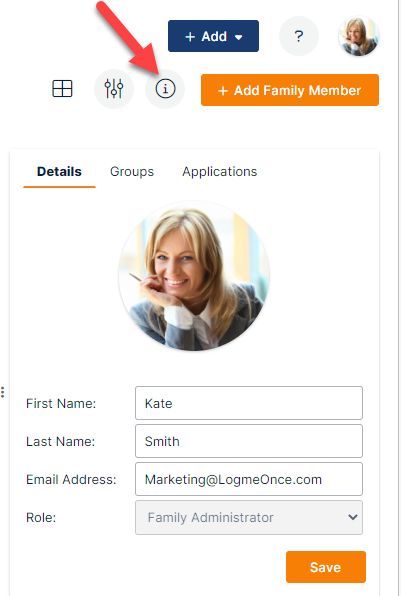 Related Articles: