When using both your built-in password manager and LogMeOnce password manager, it may conflict between two browsers, we suggest disabling the browser password manager and autofill features.
It can be done in two ways:
From your browser settings (Chrome, Firefox, Edge, Internet Explorer, Safari)
From your LogMeOnce account settings
Disabling from Chrome settings
Follow these steps in your Chrome browser.

To turn off Autofill, go to URL chrome://settings/autofill
Turn-off Autofill forms
Search in your list of saved items shown in the list below auto-fill and if you see your LogMeOnce username listed, please delete it.

Disabling from Firefox settings
Click on the

Firefox

menu icon. (Three lines at the top right of the screen.) Click on Options.
Choose "Privacy & Security."
In the "Forms &

Autofill" section uncheck all the boxes.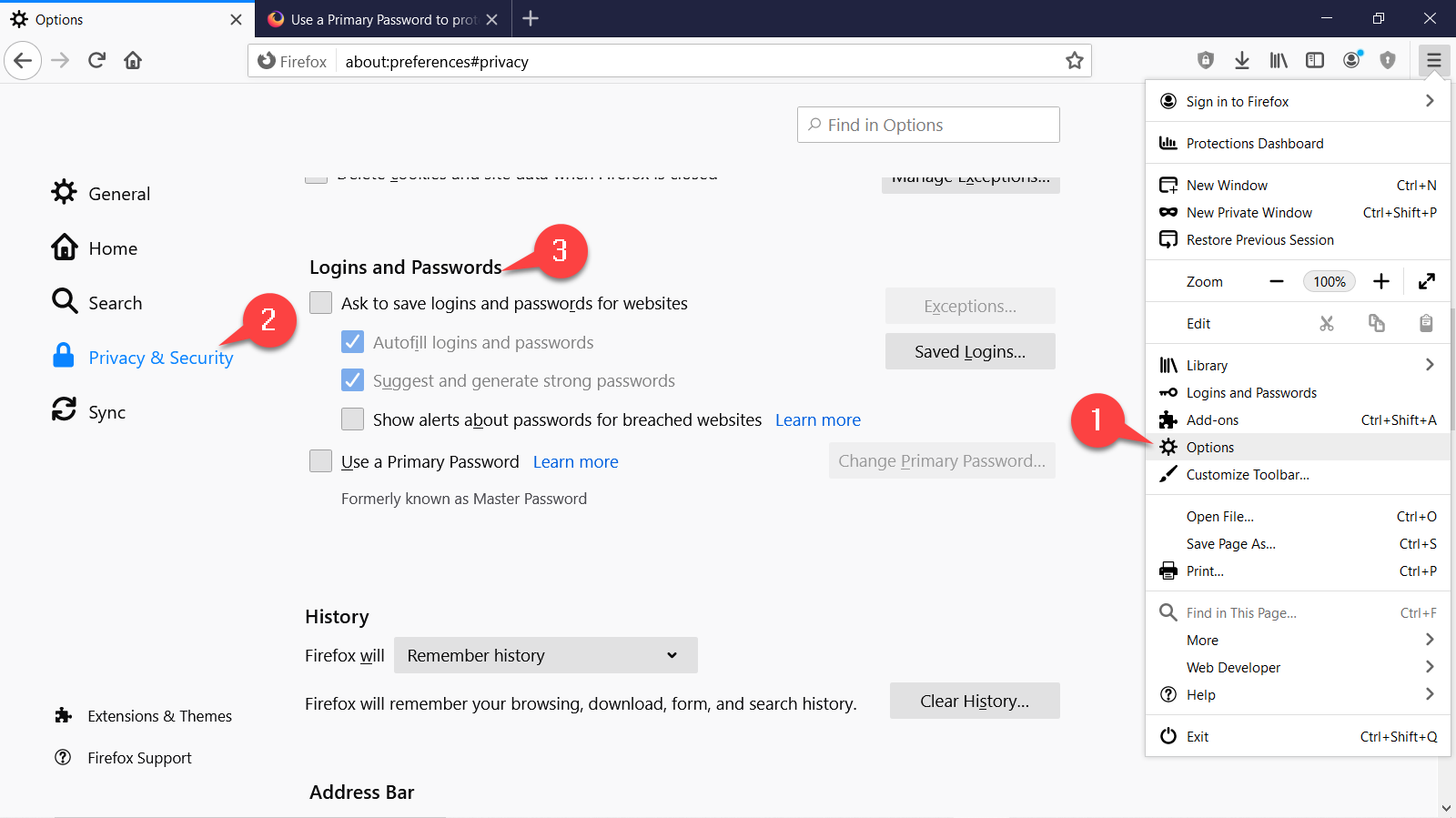 Disabling from Edge settings
Select the More actions button (indicated by 3 horizontal dots). Select Settings.
Go to the Profile tab, then go to Passwords.
You will be directed to the next page where your password settings will be displayed. Make sure it looks like in the picture below.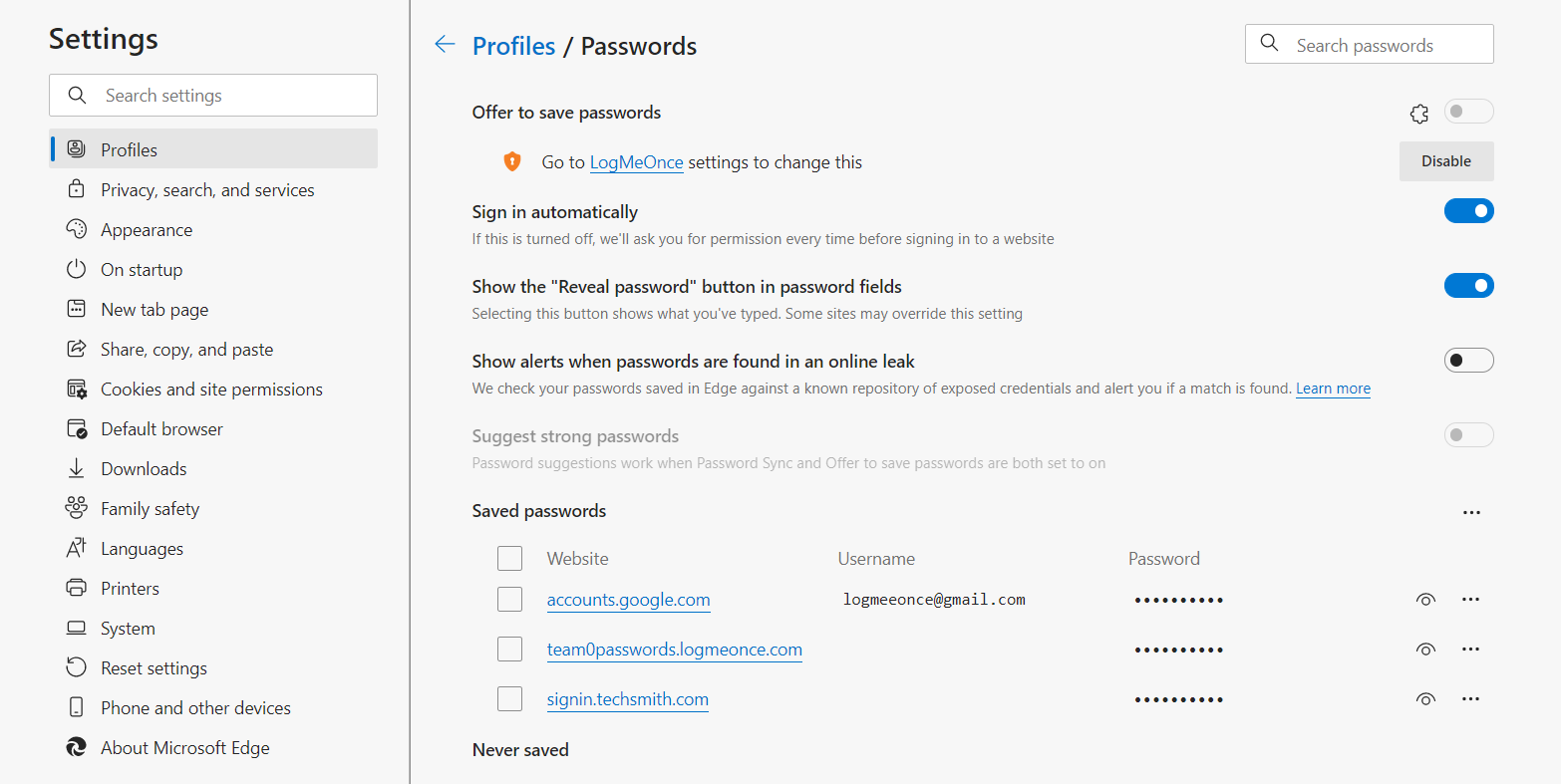 Disabling from Internet Explorer settings
Click the Tools menu and select

Internet

options.
Click the Content tab.
In the AutoComplete section, click Settings.
Turn off

"Forms and Searches" and "User names and

passwords on

forms," then click OK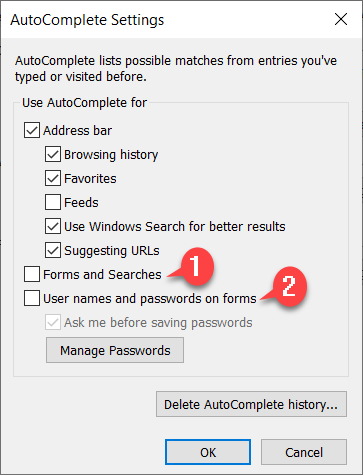 Disabling from Safari
Click the

Safari

menu and choose Preferences.
Click the AutoFill icon.
Turn off

all the AutoFill web forms settings: "Using info from my contacts", "User names and

passwords", "Credit cards", and "Other forms".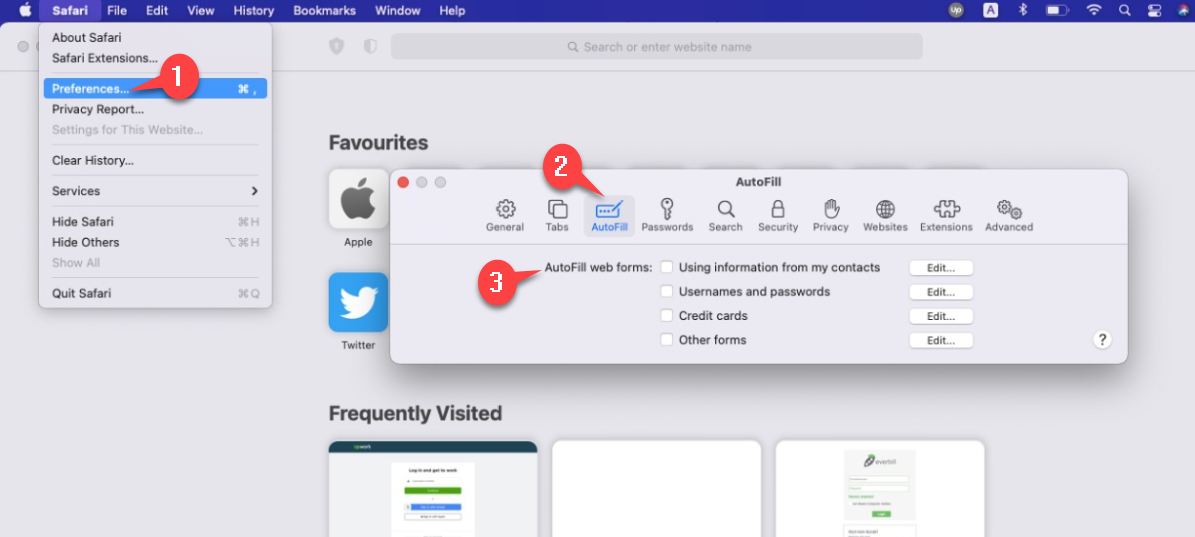 Disabling from the LogMeOnce App settings
Go to Settings menu.
From the Browser Extension menu, disable the browser password manager option that you will find under the Remember Password section and the Browser Autofill option that you will find under the Autofill section. Click on Save Changes.