You may want to delete a website or application password when you no longer need it. To help you with the deletion process, here's a brief guide that will walk you through it.
Follow the instructions below to delete a site/app password:
Deleting the App In Medium View
Step 1:
Log into your LogMeOnce account and go to Password Manager from the Smart Menu.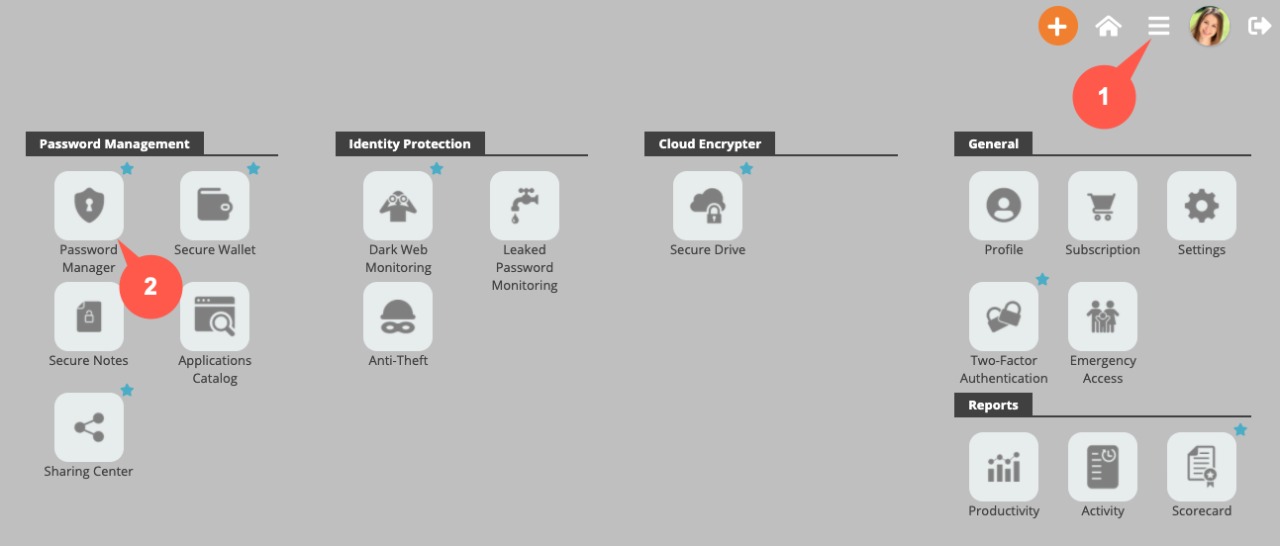 Step 2:
After clicking on Password Manager, your Cloud will open where all your saved passwords from numerous applications will be displayed. Move your cursor over the application password you wish to remove.
Three dots will appear on the top right corner of your application icon when you place your cursor over it. Click on those dots and you'll receive the following options. Click on Delete.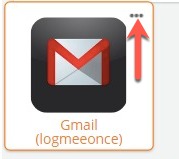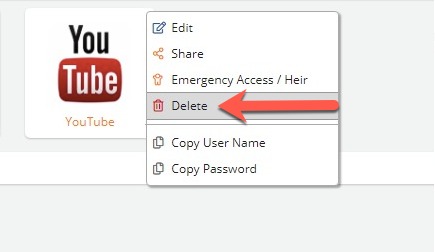 Step 3:
A pop-up box will appear after you press delete to confirm the removal of the application password.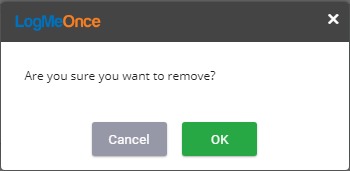 Click OK to complete the deletion process.
Procedure for Deleting the app in Details View



In the details view, click on the three dots beside your application icon in the top right corner and press Delete from the popup icon as shown below.

Click on OK after to finally remove your application password in the details view.