Easily add
Apps

and manage all of your

Passwords

!
Now that you have learned about navigating through your LogMeOnce Dashboard, you can starta dding your desired applications.

For your convenience, LogMeOnce offers four simple methods of adding your applications:
1. Remember Password
2. Browser Import
3. LogMeOnce Apps Catalog
4. Add Applications Manually
1. Adding Apps by "Remember Passwords" Feature:

As usual, visit your favorite web site to enter your access credentials.
After entering your user name and password, log in to your application.
After you successfully logged in to your application, you will be prompted by LogmeOnce to save your credential. You can select the folder the app to be assigned or your application is added to your "My Cloud" tab for future access.
2. Adding Apps by "Browser Import" Feature:
Importing your favorite applications from your web browser is fairly simple and is generally accomplished during initial LogmeOnce registration process.
Or, you may import your favorite apps from here. Click on LogmeOnce extension icon. Scroll down to "Import Applications", and select your browser type to import from. The rest of the process is automated. Sit back and relax, as LogmeOnce will import these for you.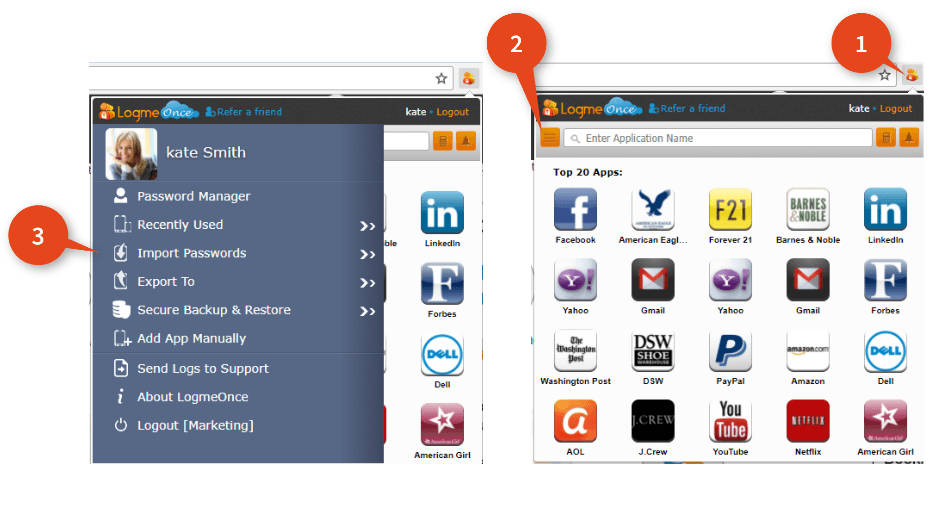 3. Adding Apps from "LogMeOnce Applications Catalog" :
After you have successfully logged in to your LogMeOnce Dashboard you can select your desired applications from LogMeOnce Catalog and add them to your cloud. You do this by first clicking on the "Smart Menu" button and then "Application Catalog".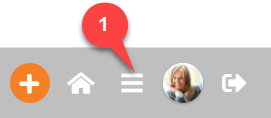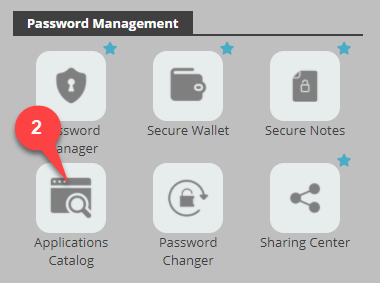 Next you will be viewing the LogMeOnce Catalog containing thousand of applications to select from.

Currently, LogMeOnce Catalog contain over 4,455 pre-approved and tested Apps. This number is reflected in the red box, highlighted above. However, you may add millions of Apps, as there are no limitations. If you do not find your desired App in LogMeOnce Catalog, you may follow => Adding Apps by "Remember Password" Feature.
You can easily search for your desired application by simply typing the name in the search box (ex. AOL). You might find more than one match at times but you can select the right application and click on "+Add App" button next to it.

After clicking on the "+Add App" button you will be directed to enter your pertaining user name and password for the application.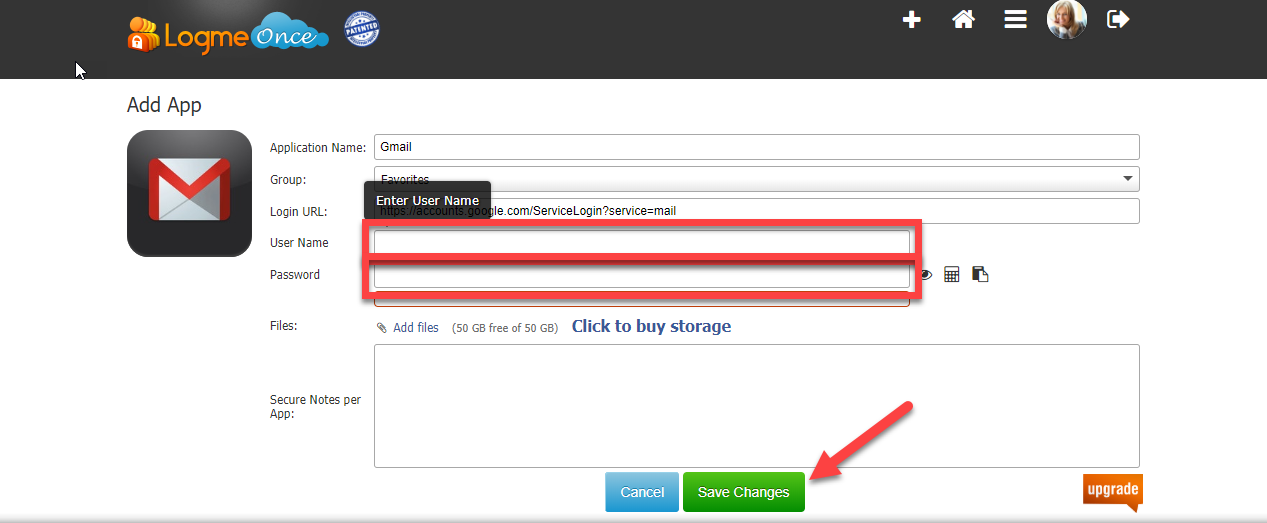 After you have entered your user name and password for the application select your desired options (i.e., Single Sign-On and Single Sign-Out) and click on "Save Changes" button at the bottom of the page.
As soon as you have saved your changes you will automatically be directed to your "My Cloud" tab in your dashboard and can see your recently added application.
4. Adding Apps "Manually" :
Adding an App manually is simple and straight forward. First visit the website you would like to add. Make sure that you are on their "Sign In" page. Enter your userid & password for that site.
Click on "Create" to save your Login information.
Now, Click on LogMeOnce extension menu, and from pull down menu, select "Add App Manually".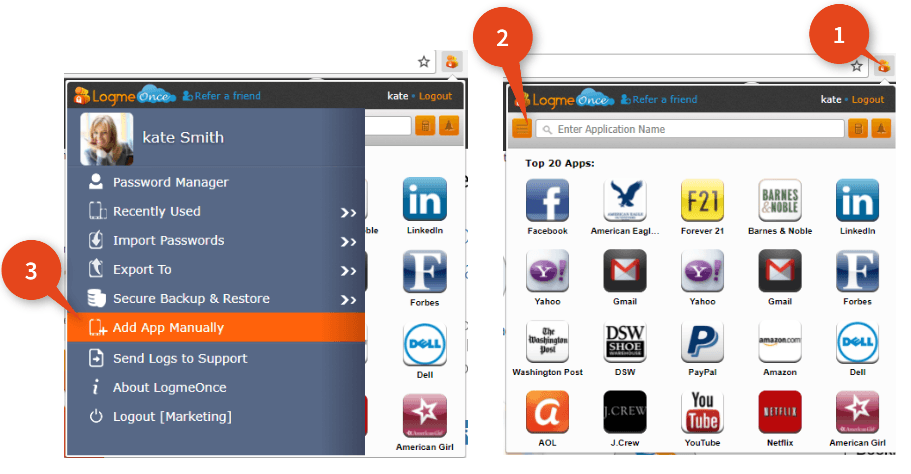 A LogMeOnce dialog box will appear.
Now, In your desired website, select userID and password fields, and automatically your information is displayed in LogMeOnce add App dialog box.
Verify the information, and then click on "Save Change". Now you have added an App manually, and an App icon will appear on your dashboard screen.