Protecting Your Credentials
For better security, complete your profile
Now let's take a look at the "Profile" tab. You can access Profile from Smart Menu -> Profile or by going to this link https://secure.logmeonce.com/profile.
With this tab you can manually add and/or update your profile with detailed information about yourself, including your favorite picture.
If you prefer, you can simply use your Facebook profile and create your LogmeOnce profile by pulling your Facebook information or even edit it manually via the "My Profile" tab.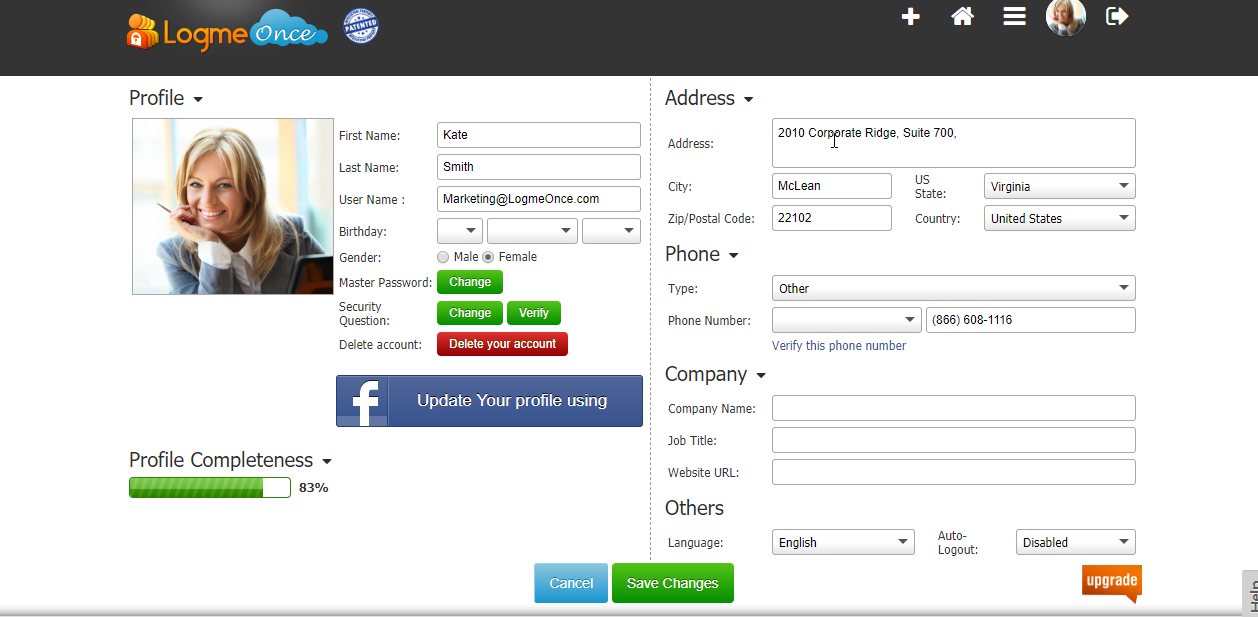 Profile Completeness details are shown below: