Auto Log-Out from any Website
Auto Log-Out from multiple website at the same time…!
One of LogmeOnce's significant benefits is that you are able to log out of multiple web sites and web accounts at the same time. If you like this feature, then make sure, next time when you would like to access your web accounts, you would use LogmeOnce to log in and log out. This added security feature, extends your security posture, while better protecting your security credentials.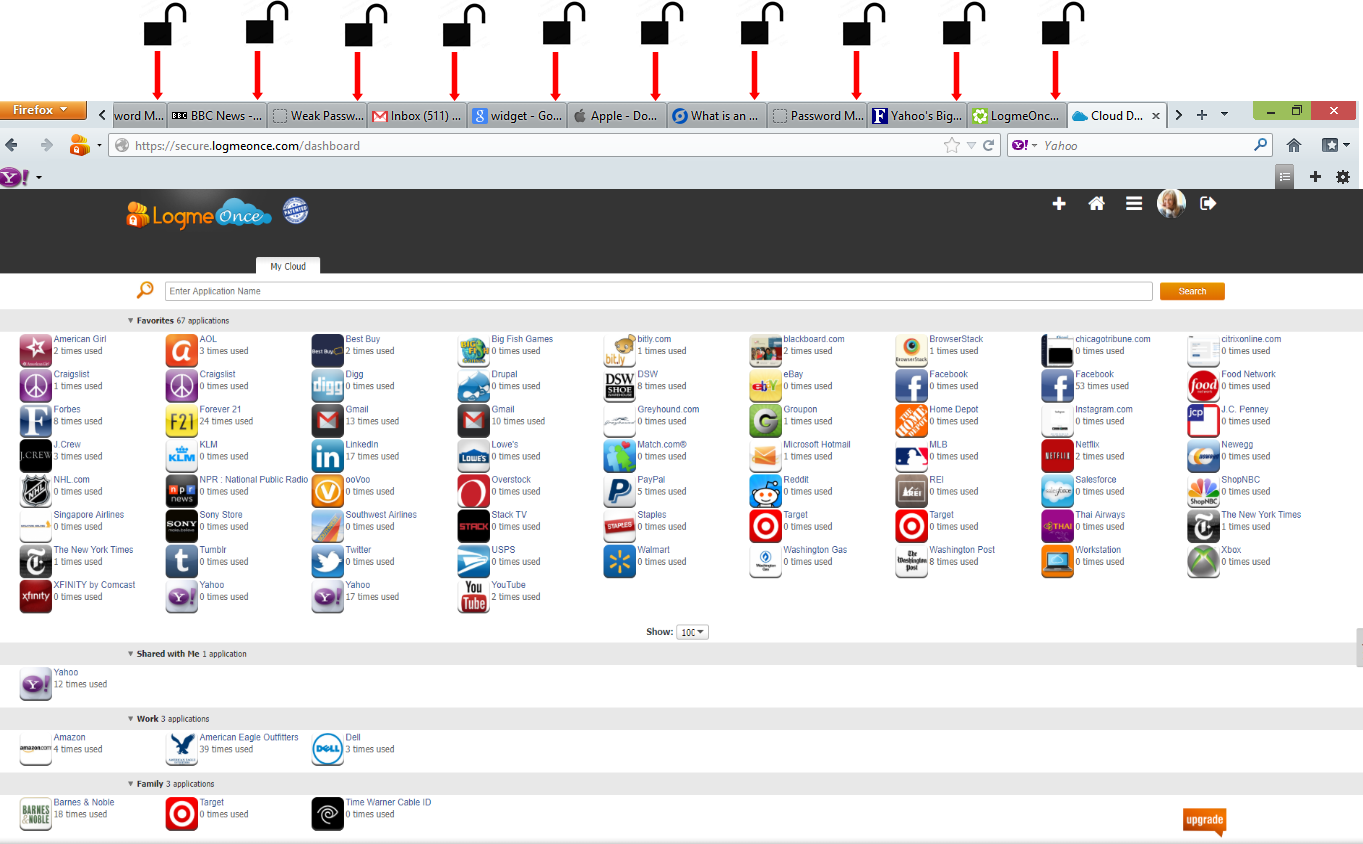 As shown above, you may have multiple web accounts accessed and left open. When it's time to walk away or simply log out, it is not most efficient to click on each tab and close each account or website. More important, what if you do not even remember to log out of all of these individual websites!
That is when LogmeOnce's Auto Log Out or Single Log Out (SLO) will be of tremendous help.
Easily, Securely, and with confidence, log out of all of your web accounts with just one click. Once you are logged out of LogmeOnce, all of the other web accounts that are left open, will be logged out at the same time.