You can manage your general settings by going to the settings icon under the General section from the smart menu.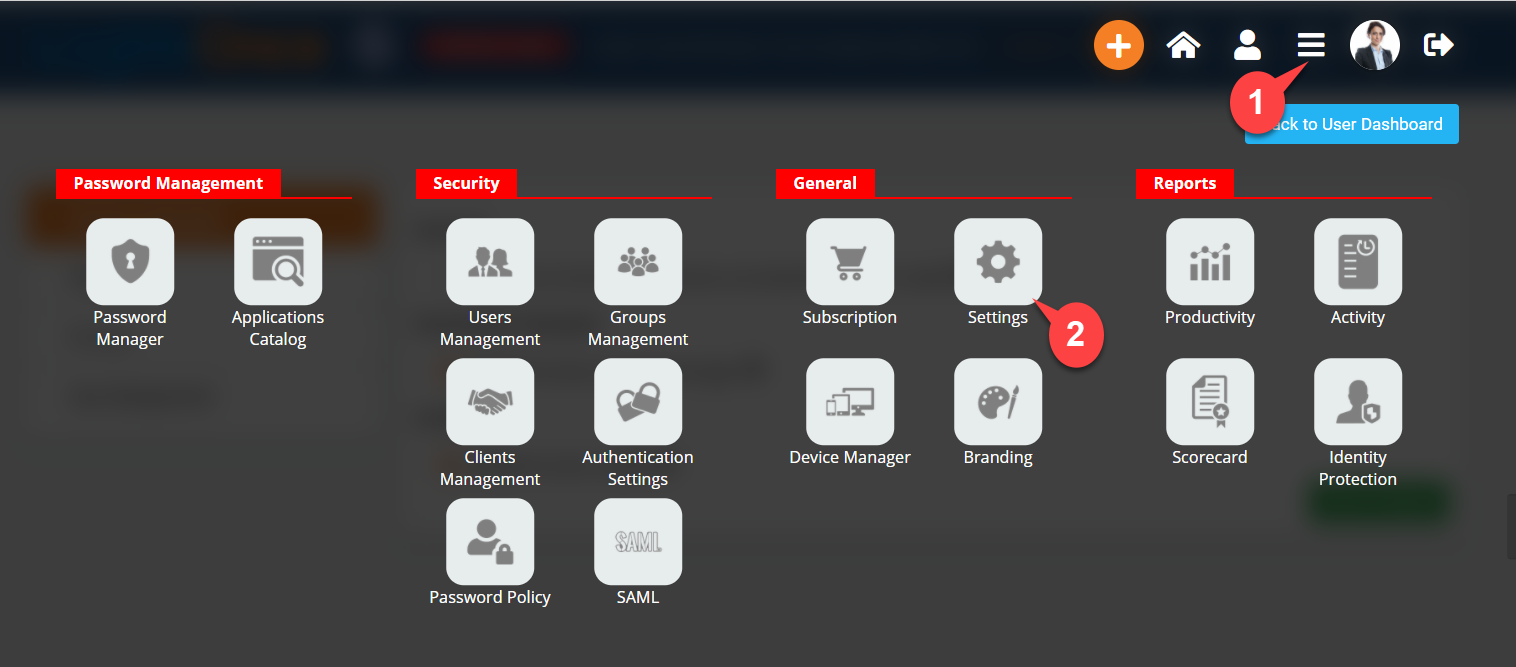 This will open the Settings page. This page lets you determine the settings for Browser extension, Mugshot, Privacy as well as Key management.
Browser Extension
Under this section, you can enable/disable offline mode, browser's remember password feature, and browser autofill. You can read more about these features by clicking on the black "i" icon present in front of each of them.

Mugshot
Here, you can set up the data that needs to be collected during Unsuccessful as well as Successful login attempts. This ensures safety and security for your account.

Privacy
Allow camera and location to enjoy numerous LogMeOnce features.

Key Management
Under this section, you can change your company default key management service to protect users' encryption keys during Single Sign-On.