LogMeOnce provides 2 options.
Delete all data in your account.
Delete your account fully
When you reset Accounts, you can remove all data (passwords, apps, notes, and so on) saved in your LogMeOnce account. This option does not result in the deletion of your account..
The delete account option deletes the account permanently as well as all its data.
Please follow the instruction below to reset/Delete your account:
On the Dashboard page, Tap on the Profile in the upper right corner.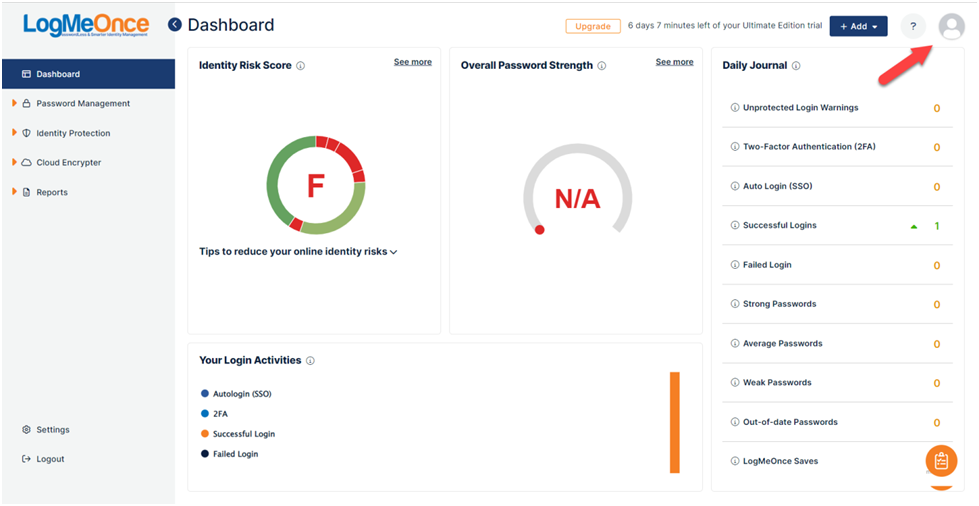 When you click on the Avatar, several options appear; Select the first one, "Account."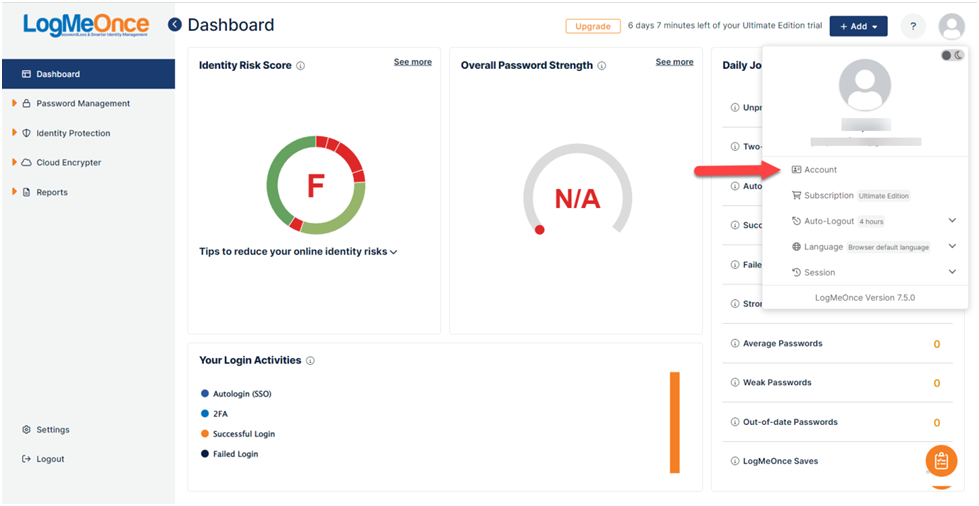 You will be routed to a page where you can modify your Username, Password, and Security Question, if necessary. Select 'Erase Your Account' to reset/delete your account.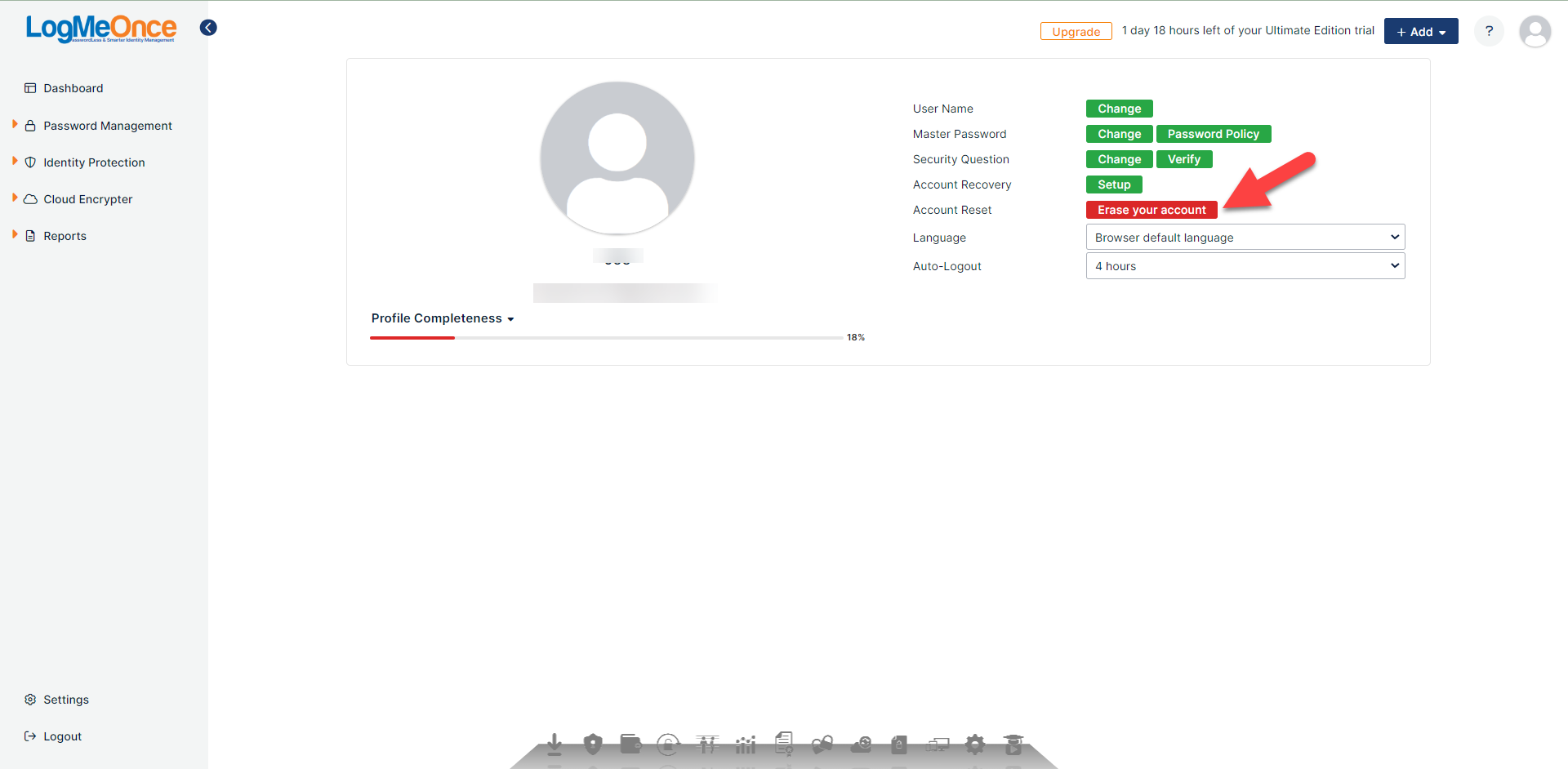 Now, you will receive an email with a verification code at your email address. Follow the screen below and enter the code sent to your email address to confirm your account data deletion or account deletion request. To proceed, the code must contain at least six characters.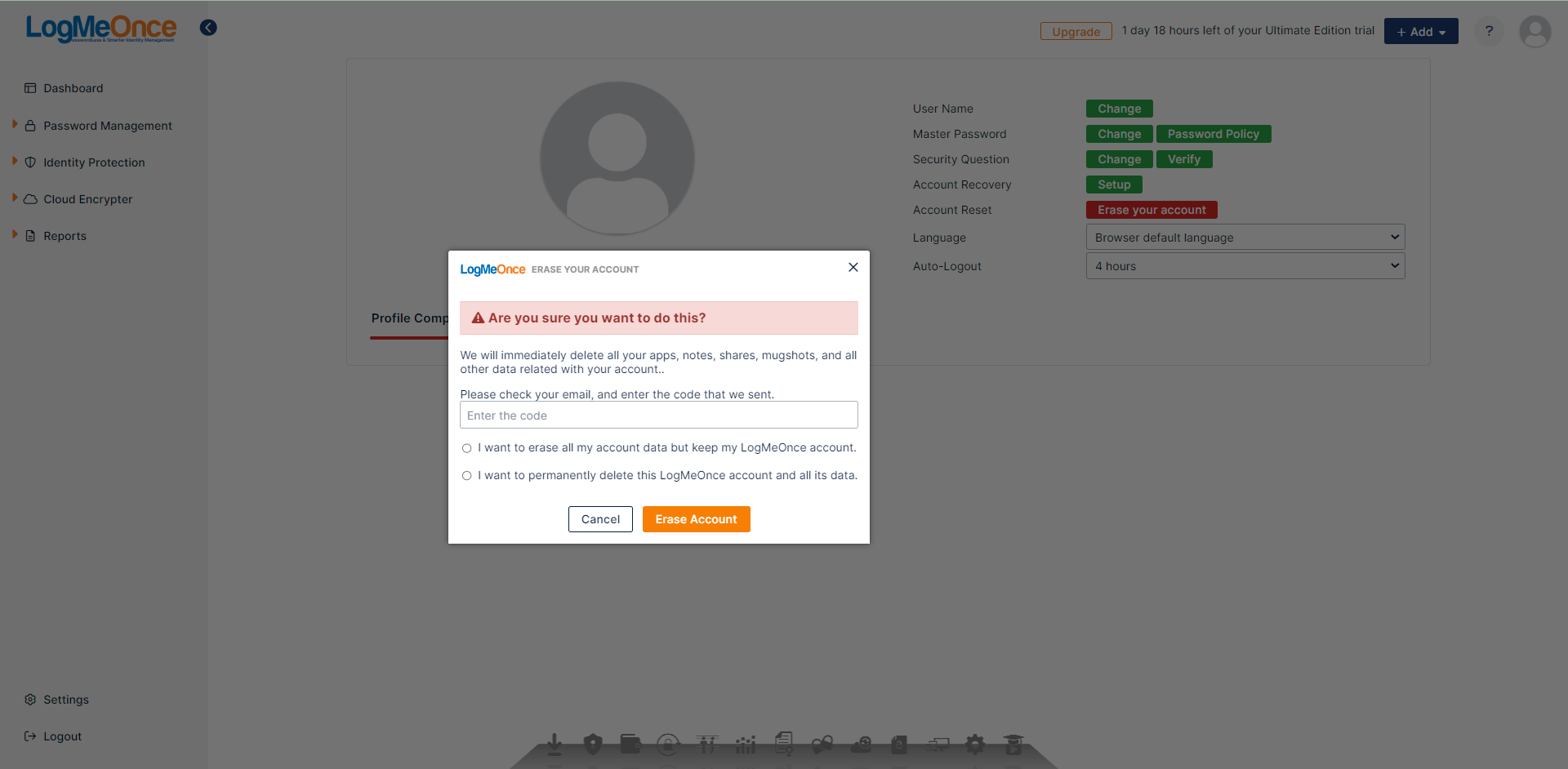 Select the

"

I want to erase all my account data but keep my LogMeOnce account."

option to reset your account data deletion.

Select the

"I want to permanently delete this LogMeOnce account and all its data."

option to permanently delete your account.
If you want to permanently deactivate your account, you will be asked to offer feedback. If you don't find a choice that matches the reason you're cancelling your account, you can simply select others, and offer feedback that will help LogMeOnce develop further.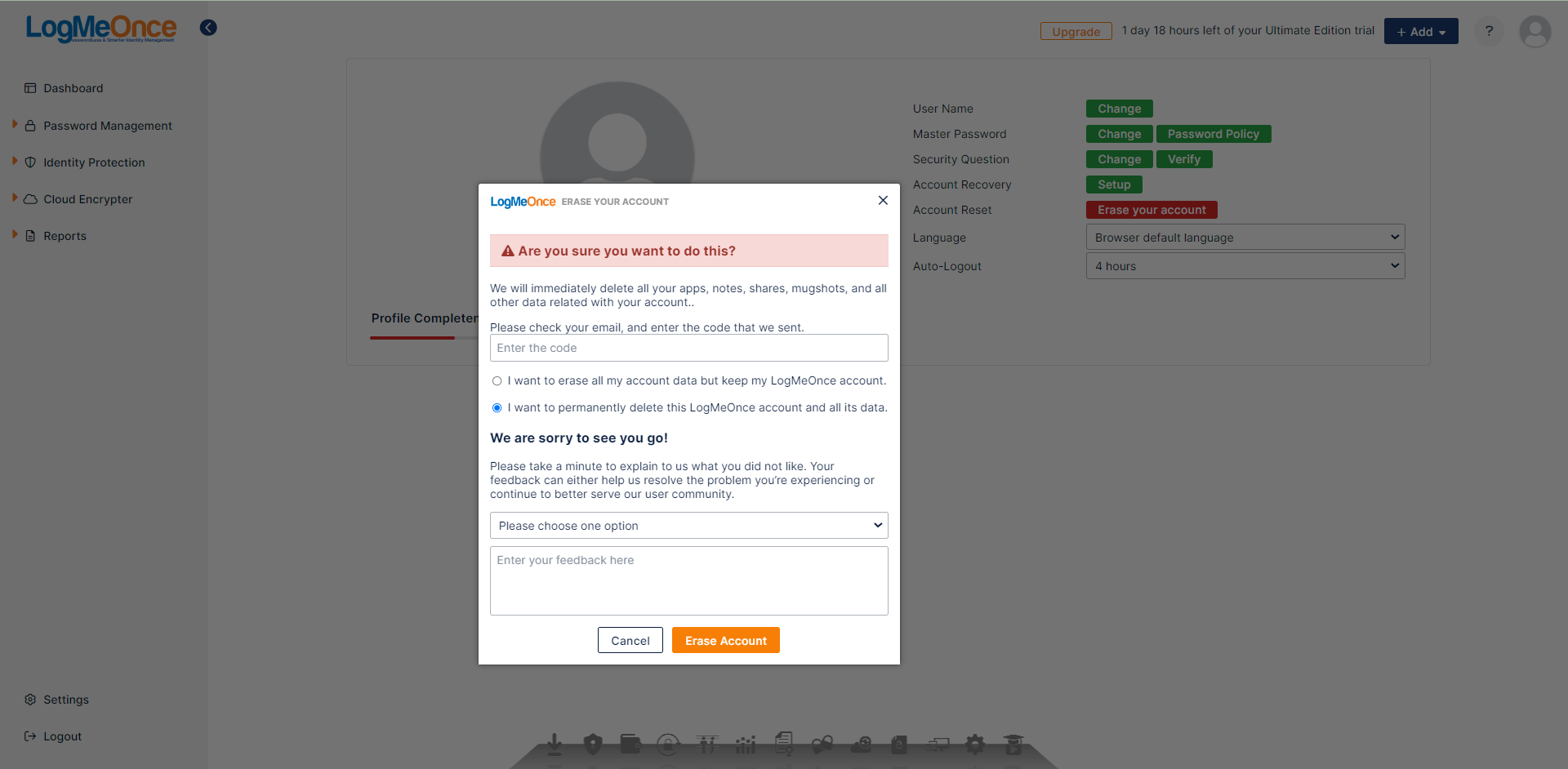 Once you've decided on your course of action, click the "Erase Account" option to proceed.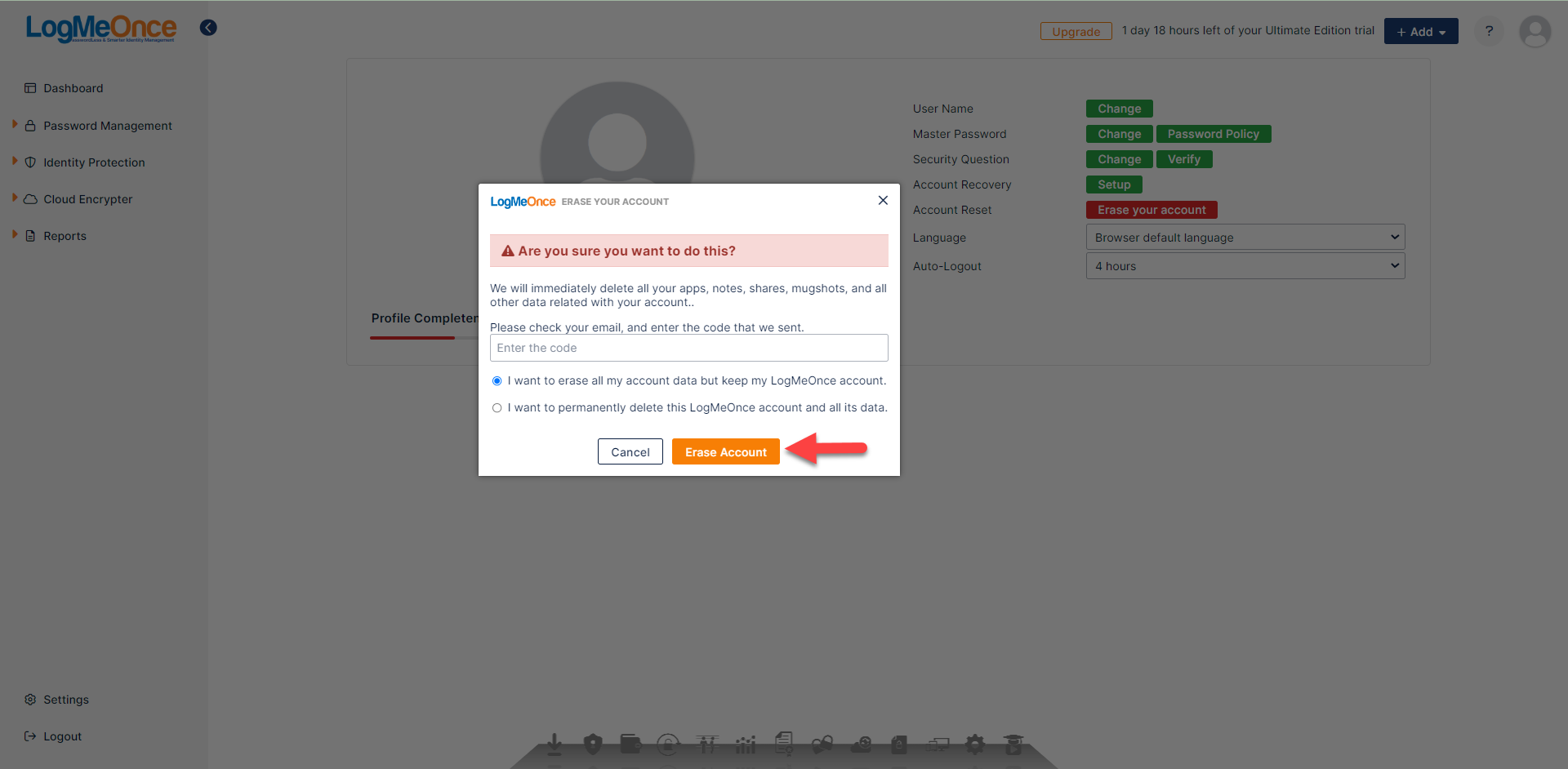 You have reset your LogMeOnce account data/permanently deleted your LogMeOnce account based on your selection from both options.