LogMeOnce provides 2 options.
Delete all data in your account.

Delete your account fully.
When resetting Accounts, you can delete all the data (such as passwords, apps, notes, etc) saved in your LogMeOnce account. This option doesn't delete your account.
The delete account option deletes the account permanently as well as all its data.
Please follow the instruction below to reset/delete your account:
Tap on the

Smart Menu

Icon present on the top right of your screen and

to the Profile

option that you will find under the

Genera

l section.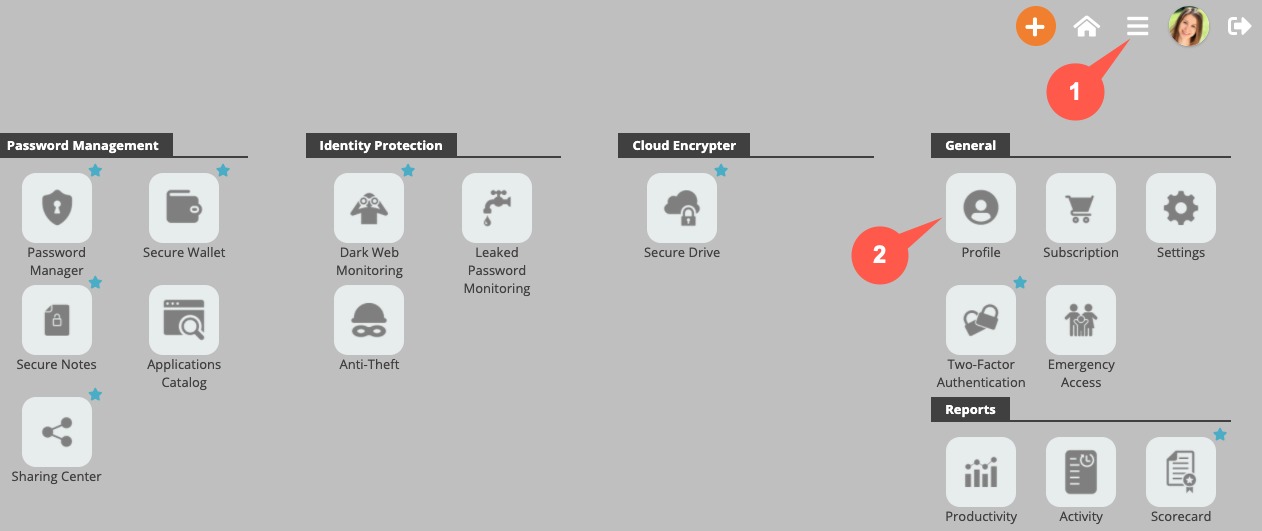 Tap on the Erase Your Account option from the menu.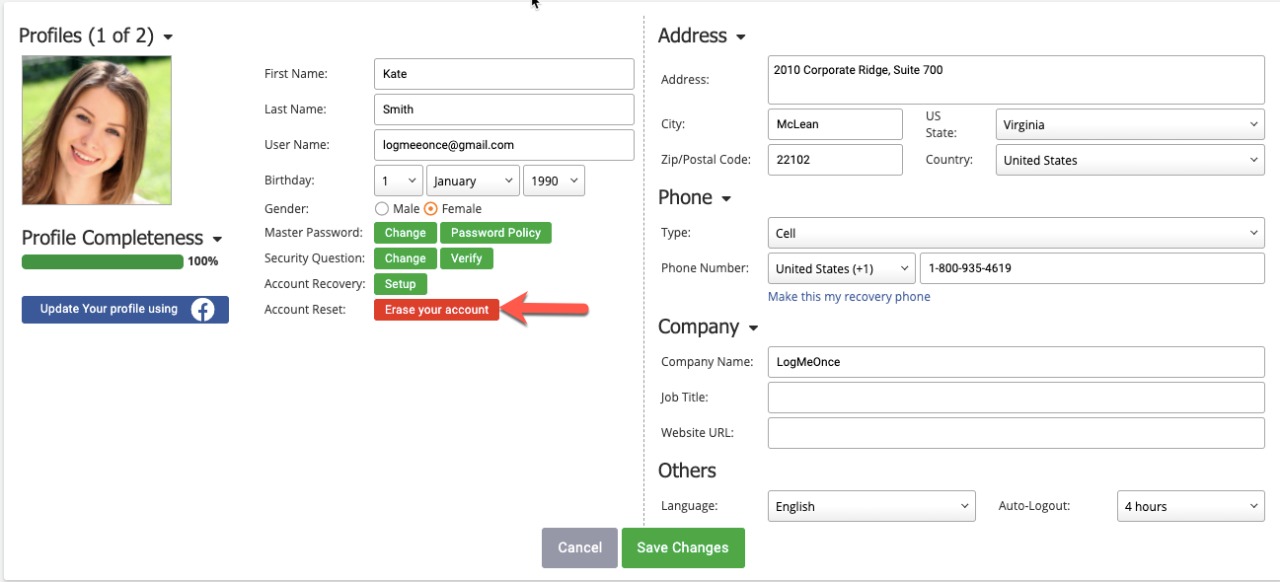 After pressing this button you will be sent a verification email with a code on your email address. Confirm your account data/ account deletion request by following the screen below and enter the code sent to your email address. You have the choice to either erase all your data or delete your account.
Select the

"

I want to erase all my account data but keep my LogMeOnce account."

option to reset your account/data deletion.

Select the

"I want to permanently delete this LogMeOnce account and all its data."

option to permanently delete your account.
Once you have selected your required action, finally click on the Erase Account button to proceed.