Once the Administrator has set up 2FA for the organization, the first thing the users will see as soon as they log in to their accounts is this 2FA setup page.
Click on the setup option present beside your preferred 2FA factor.

Select or your LogMeOnce account email address or add any other active email address that you would like the codes to be sent to. Once done, click on Send Code.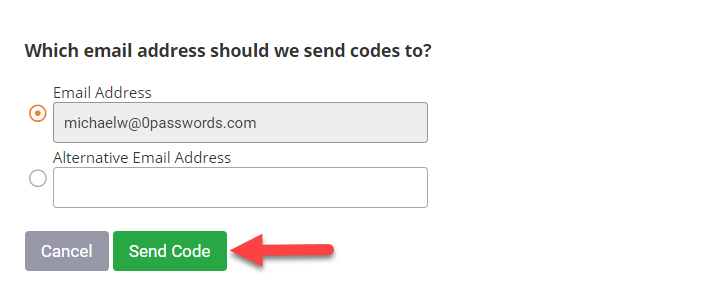 You will be sent a code to your email address. Check that and add it to the bar. First, verify, it will enable the save changed option if the OTP is correct. Then, click on Save Changes.

Click on the Finish button.

If a user wants to change the 2FA login factor, it can easily be done by going to the Two-Factor Authentication setup option under the security section from the Smart Menu.
This will take you to the Two-Factor Authentication page. From here, the users can choose from the list of the 2FA options pre-determined by their administrator.