Your email address is essential for connecting to your LogMeOnce account. Its purpose is to give you access to your account.
When you create your LogMeOnce account, you must enter an email address that will log you into the application.
This primary email address receives all account communications, verification codes, new device verifications, and password expiration notices.
There's no need to worry if you want to change the email address associated with your LogMeOnce account but don't know how. Here's a quick reference guide to get you started:
Step 1: Log in to your LogMeOnce account using a web browser on a Windows, Mac, or Linux computer.
Step 2: On the Dashboard page after logging in, click the avatar in the upper right corner.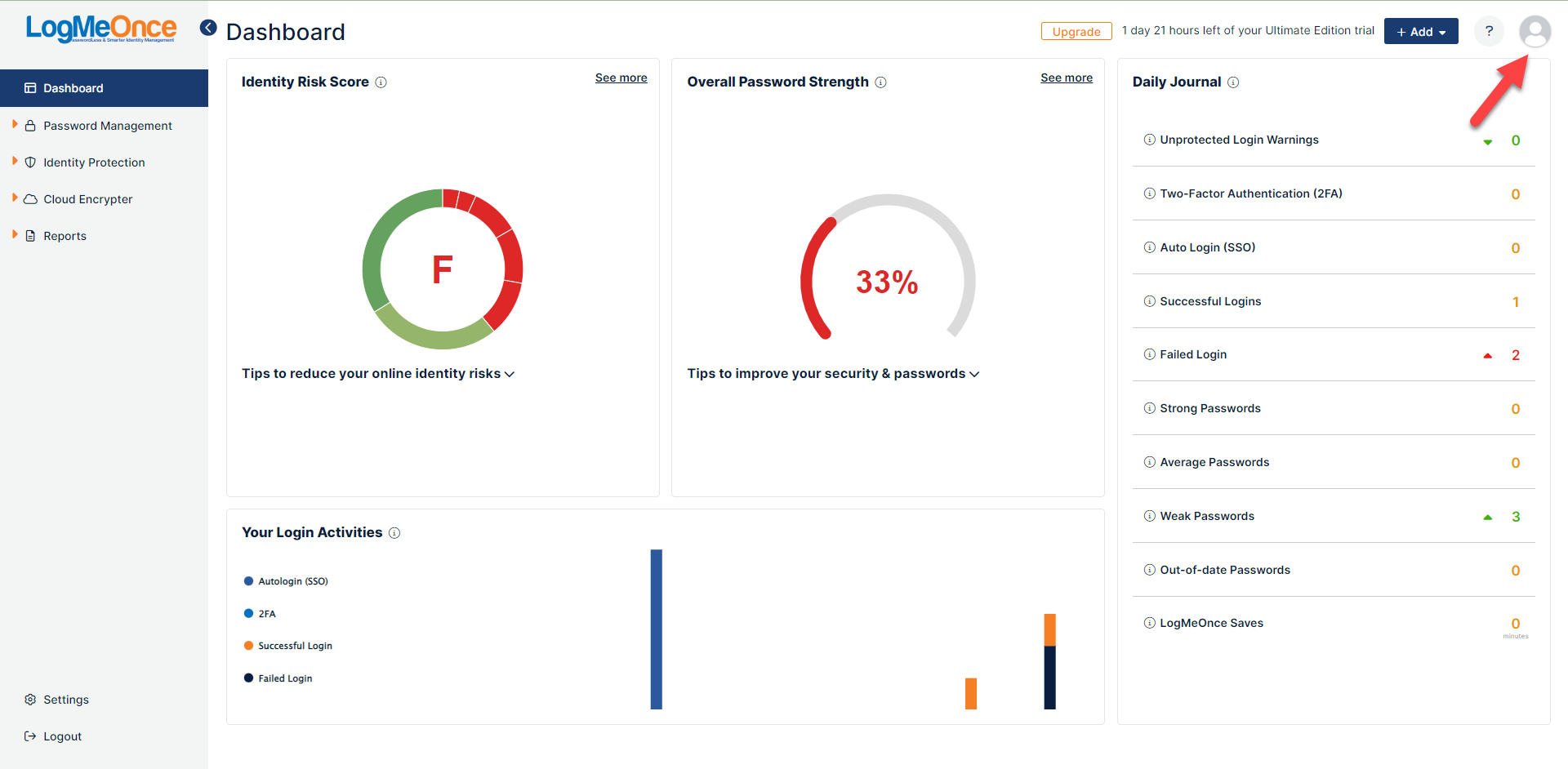 Step 3: When you click on the Avatar, several options appear; select the first one, "Account."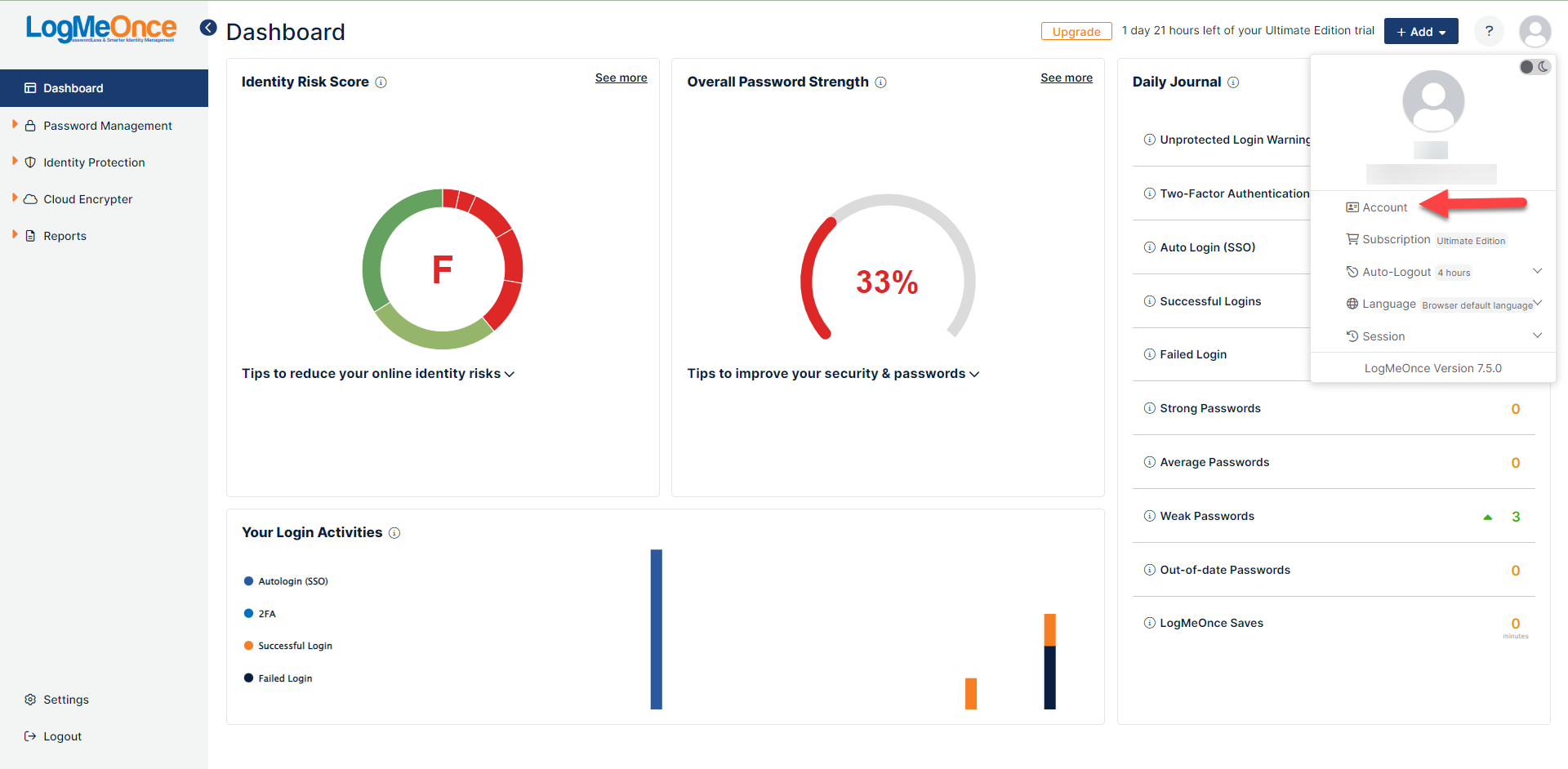 Step 4: You will be directed to a page where you can change your Username, Password, and Security Question, if necessary. To change your email address, click on "Change" next to the username.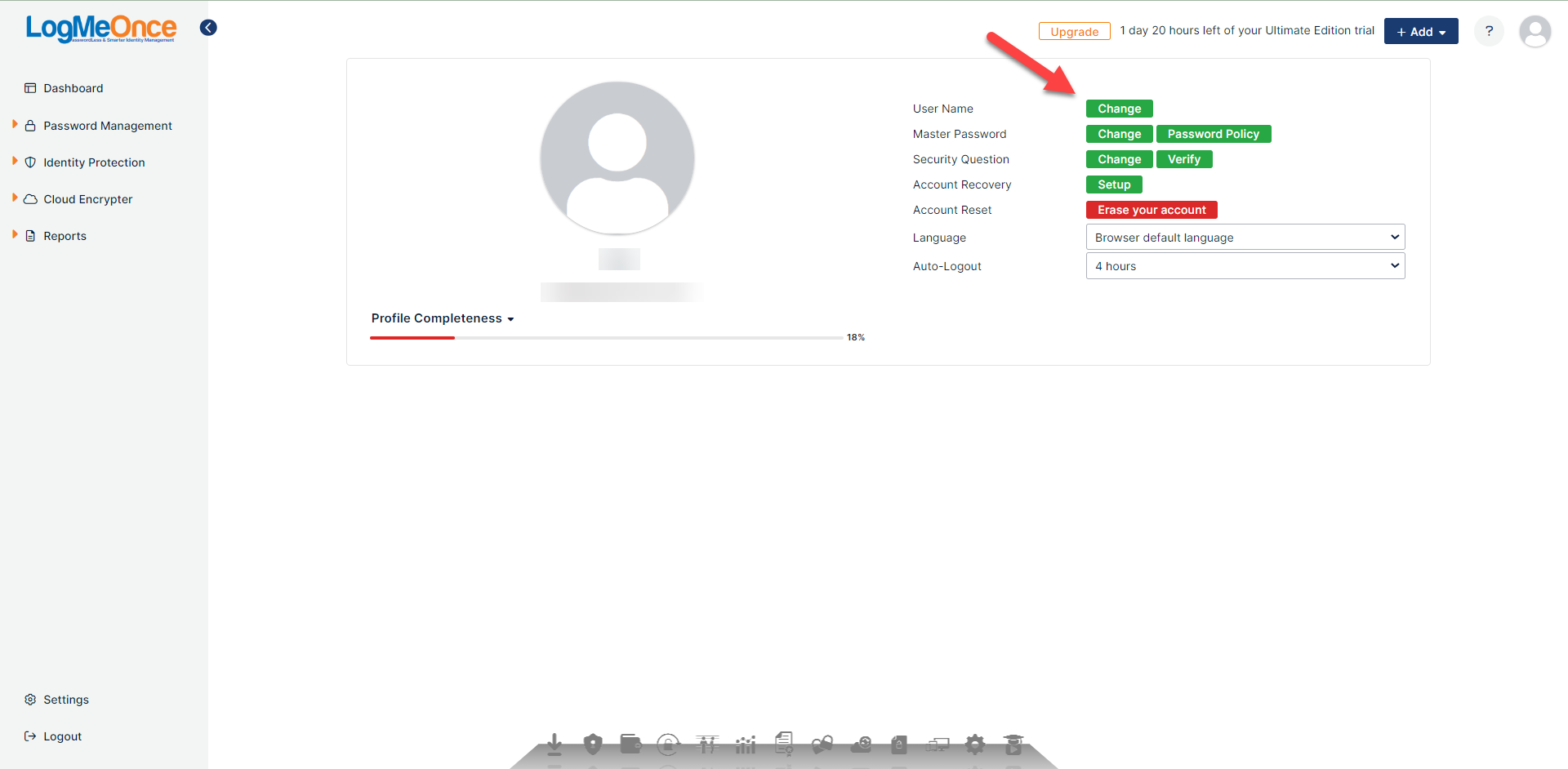 Step 5: To change your email address, Enter the new email address you want to use to access your LogMeOnce account. Ensure that the new email address you enter is not already in use.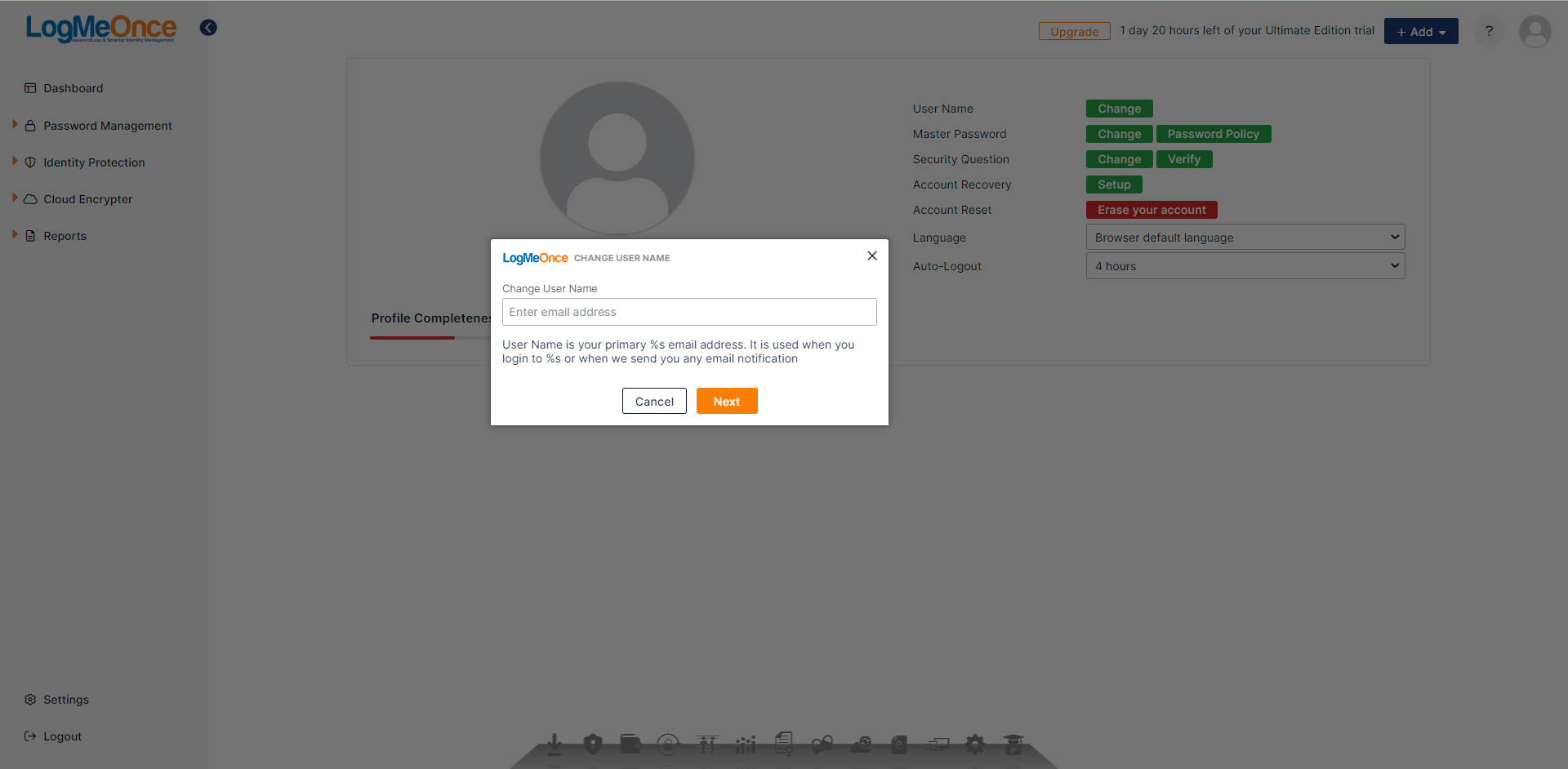 Step 6: After you enter and ensure the email address that it is not in use, click "Next."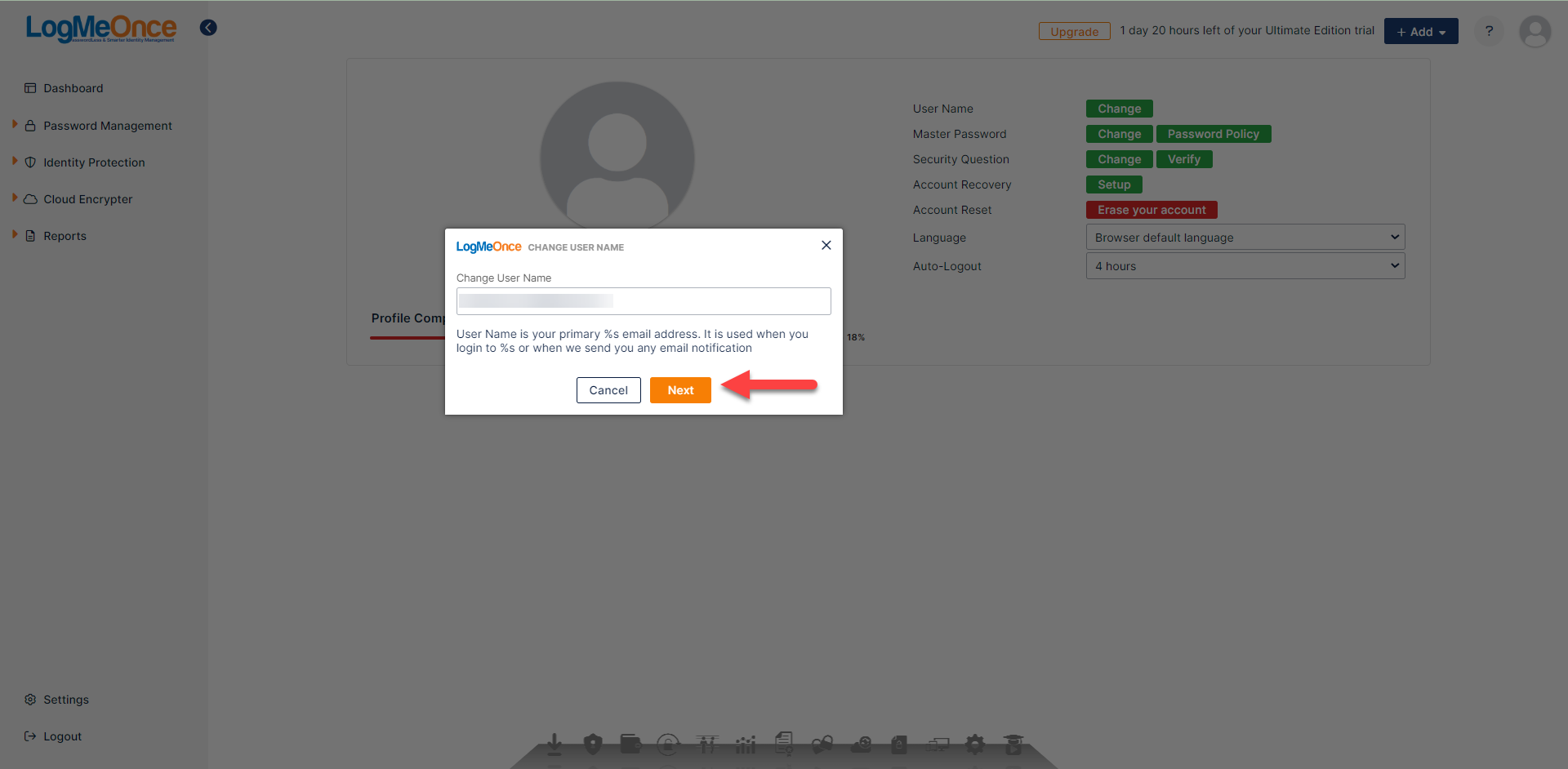 Step 7: A pop-up bar will appear on your screen, prompting you to verify that the email address belongs to you. Enter the code sent for your newly created email. Make sure you enter the correct code from your email. Then enter your account password and click "Next."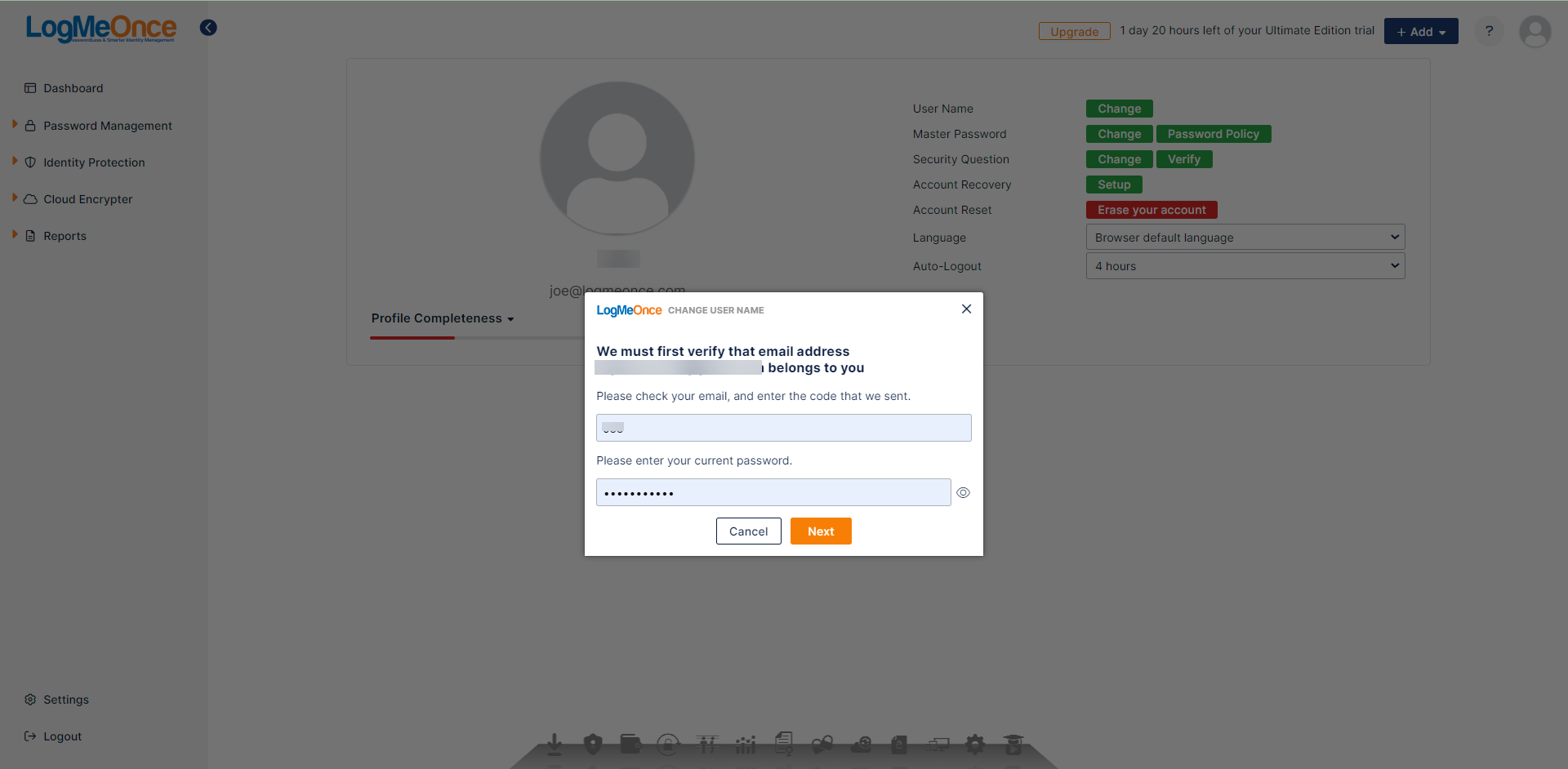 Your email address associated with your LogMeOnce account will have changed as a result of this final step.