Your email address is the key element in connecting you to your LogMeOnce account. It serves the purpose of keeping you up to date with app developments, newly introduced plans, and the changes made within your account.
When you create your LogMeOnce account, you're required to enter an email address that logs you in to your account and is used to convey necessary information regarding your data.
We send all account communications, verification codes, new device verifications, and password expiration notices to this primary email address.
Whenever there's an addition of an app or intrusion of an external source you don't normally use, you're notified instantly through email. Therefore, it is essential that you use an appropriate email address where all information regarding your data reaches you directly.
If you wish to change the email address associated with your LogMeOnce account and don't know how to, there's no need to worry. Here's a small guide to help you through the process:
Step 1:
Log in to your LogMeOnce account from your web browser on Windows, Mac, or Linux.
Step 2:
Tap on the Smart Menu Icon present on the top right of your screen.
Go to the Profile option that you will find under the General section in the Smart Menu.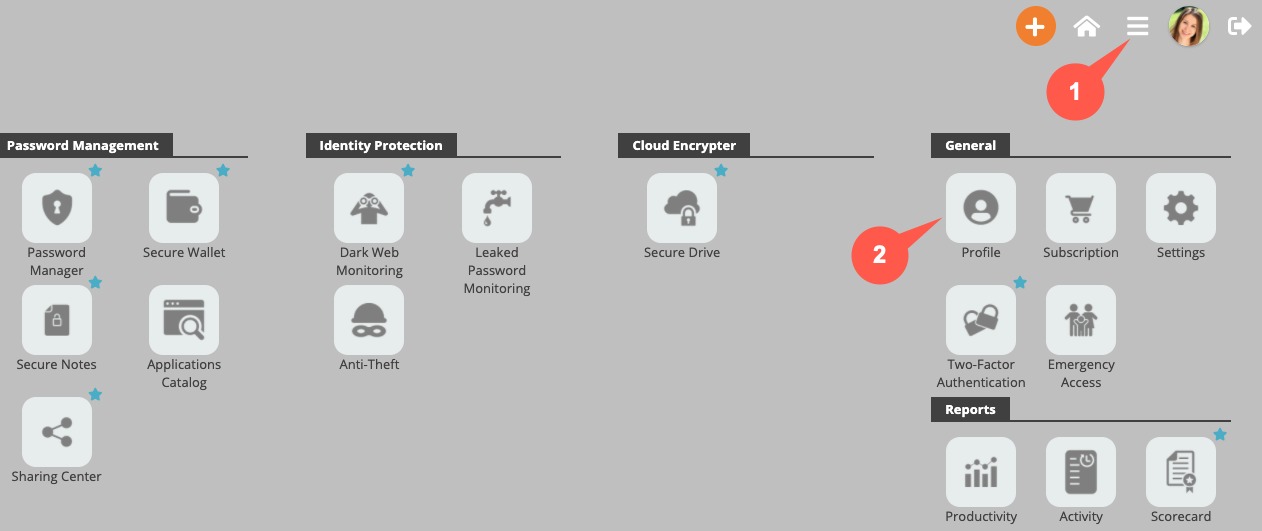 Step 3:
In the User Name section of your profile, erase your previous email address and type in the new email address you wish to replace it with. After typing in your new email address click on Save Changes at the bottom.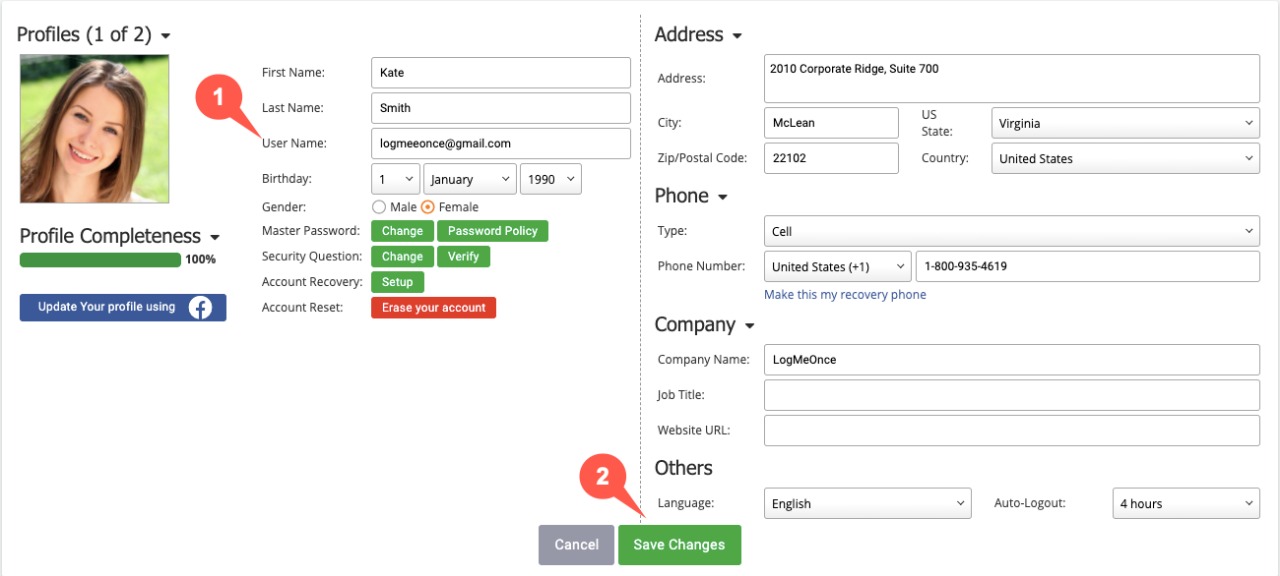 Step 4:
A pop up bar will appear on your screen asking for a code confirmation. Type in the code sent for your newly devised email. Then enter your account password and click on Save Changes.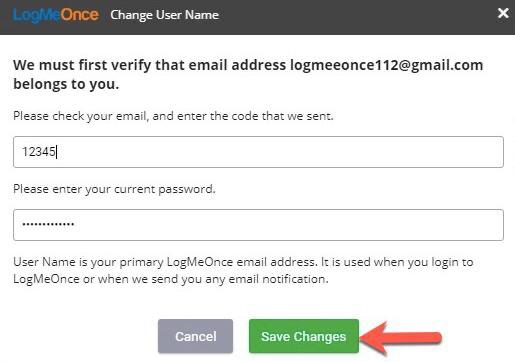 And with that last step, your email address associated with your LogMeOnce account will have changed.