We are sorry to see you go, but if there is anything we can do to enhance our offerings to keep you, don't hesitate to contact customer care. We entirely understand your decision to not renew your subscription with us if the reason is not anything we can help you with.
You can follow these steps to cancel your subscription with LogMeOnce if you have already paid for one of our subscription plans and desire to cancel it:
Once you've logged in, go to the Dashboard page of your LogMeOnce account and click Subscription after selecting the Profile icon.

Click on Details icon to see your subscription details.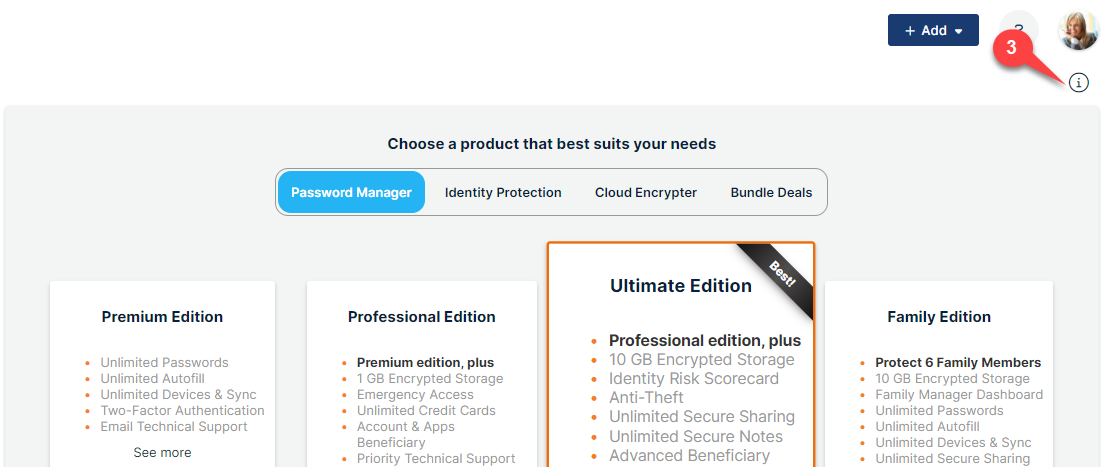 Click on Show to see billing history.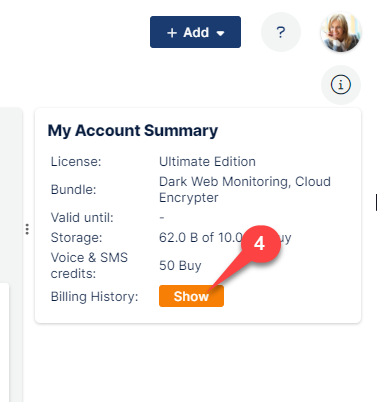 Click on Subscription to see a list of all your subscriptions. You can click on Cancel to cancel your subscription.

IMPORTANT: Avoid Deleting Your Account Prior to Cancelling your Subscription. Subscriptions are still active after account termination.
For any queries, email us at support@LogMeOnce.com
Related Articles: