When you no longer need a website password or application password, you can easily delete it.
Please follow instruction below to delete a site/app password:
1. Login to your LogmeOnce account and go to Password Manager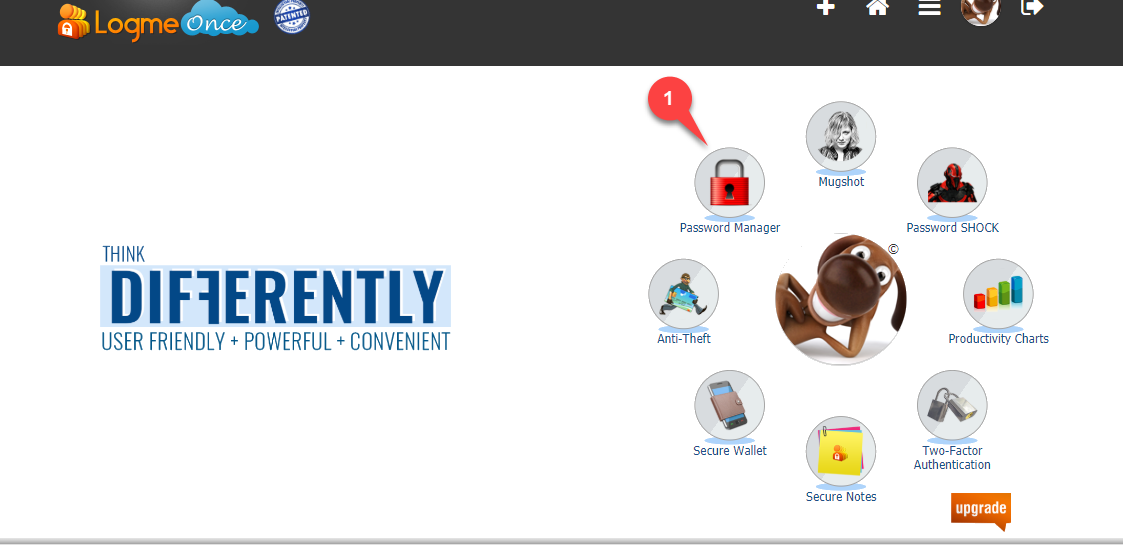 Deleting the app in Medium icon View
2. Move your mouse on the desired application when you are in Medium view and the Application bar is displayed. Click on the 3 white dots for the menu.

You may also see the menu by moving the mouse to the icon area and click on Right Mouse button to see the menu as shown.

3. The Menu is displayed and list of functions available for this selected application.
4. Click on Delete to delete the application.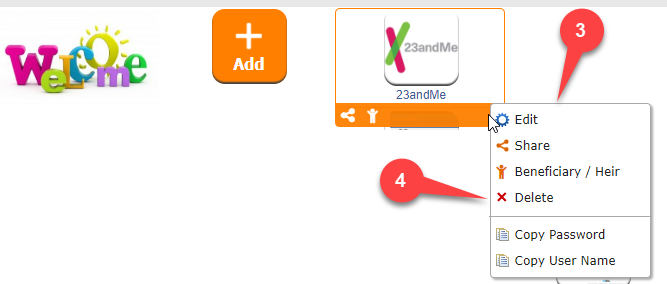 4. Delete the application.
Deleting the app in Details View
To delete an app in Delete view, please click on Delete icon as shown.