We offer you multiple support options!
Option 1:
1.Open your Browser. (Firefox, Chrome, Safari, or Microsoft IE)
2. Go to the sign up/login page by following this URL:
https://secure.logmeonce.com/login.php
3.Click on the Help button present on the right side of the screen.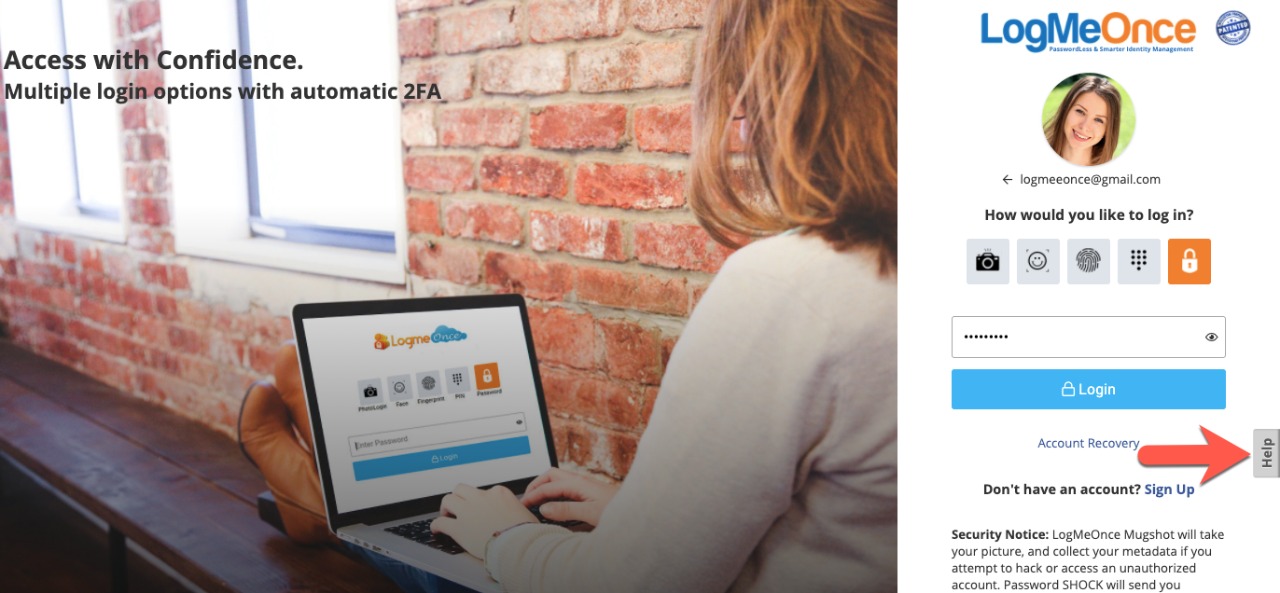 You can read about the remaining process from point number 5 in the next option below.
Option 2:
1. If a user is already registered with LogmeOnce, then click on the LogmeOnce extension and provide your credentials.
2. Click on the "Login" button
3. After you are logged in, click on the "Help" button which is located on the right side of LogmeOnce Dashboard, or your computer screen.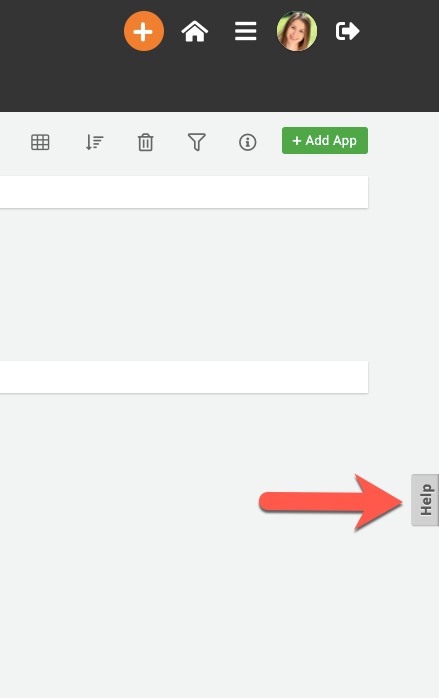 4. A small window will appear below. Type your question and Enter to get a list of answers.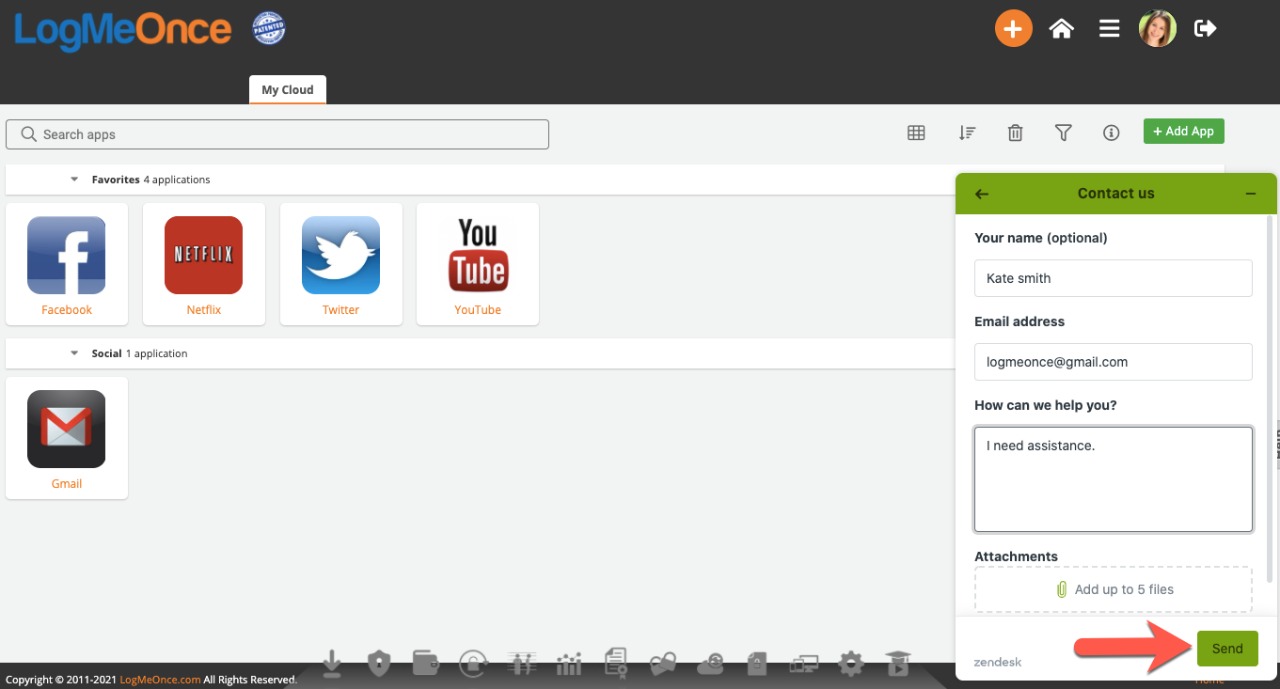 5. You may select a support article or click on Contact Us if you do not find an answer to your question.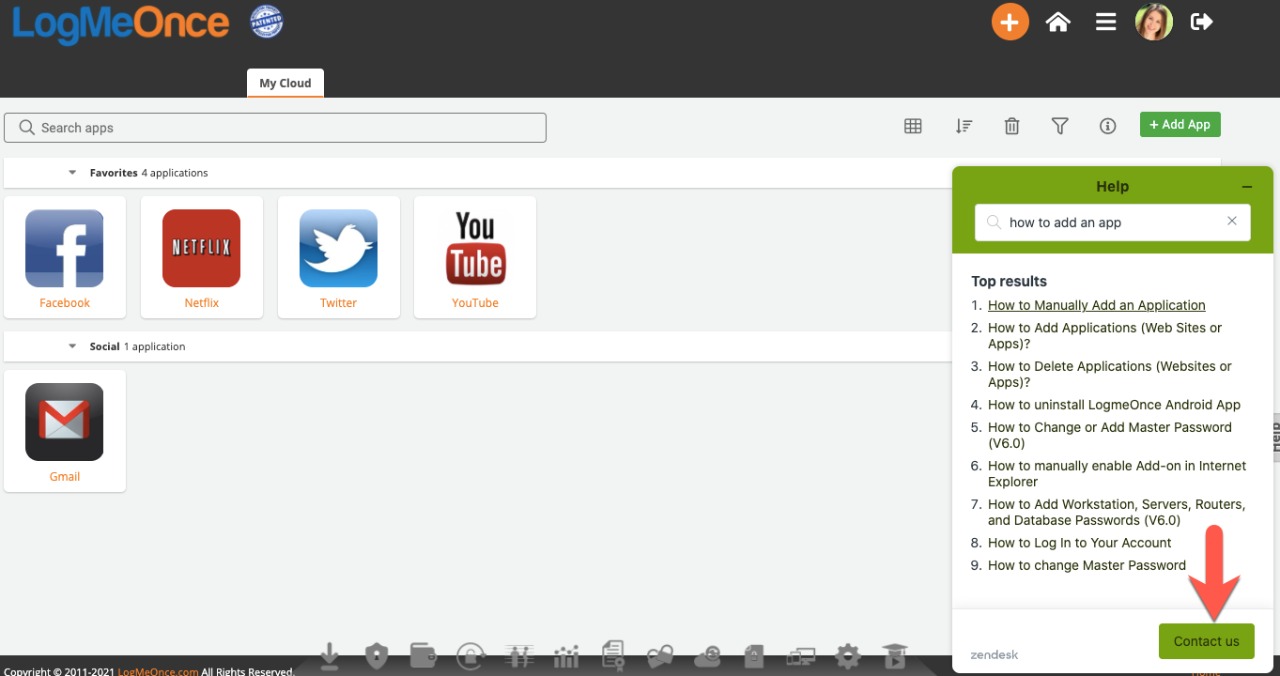 6. While clicking on "Submit a support request", the User will be asked to enter "Question", "Details", "Name" and "Your email address".
7. Enter all mandatory details and click on the "Submit" button.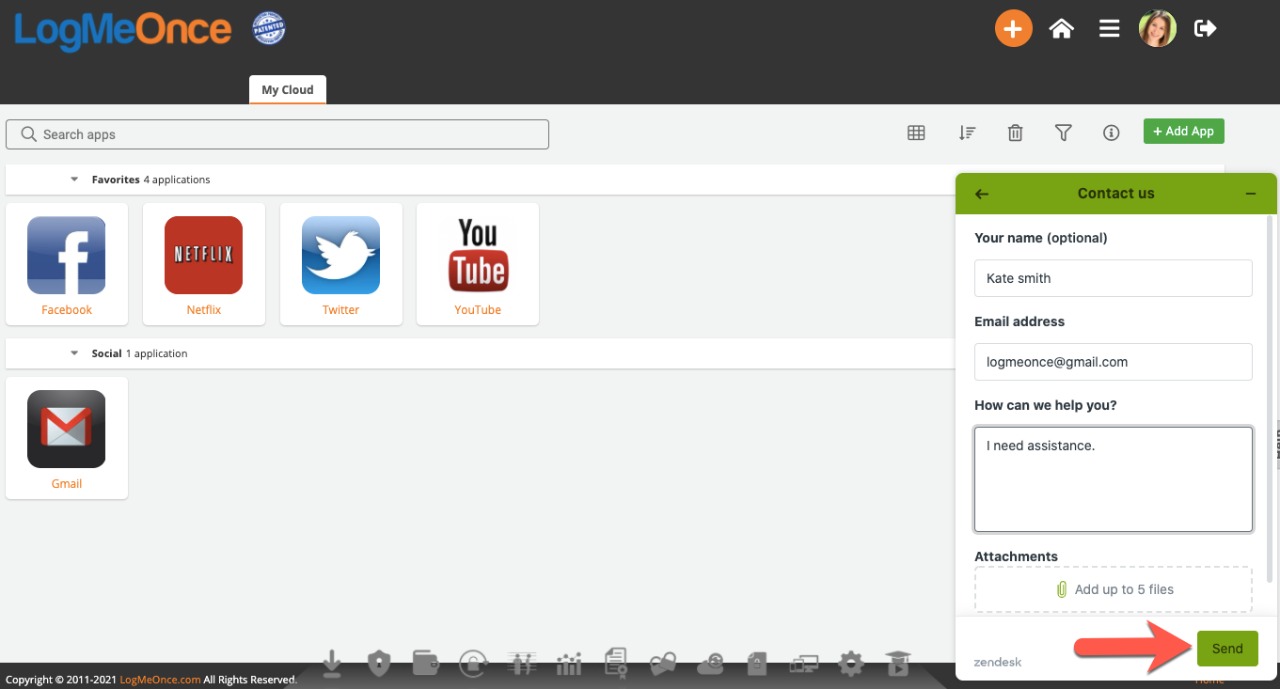 Once your ticket is submitted, a "Thank You" message screen will be displayed on the screen.
Option 3:
1: Go to the LogMeOnce support page by following this URL:
https://support.logmeonce.com/hc/en-us
2: Click on the "Submit a request" option present on the top right of the screen.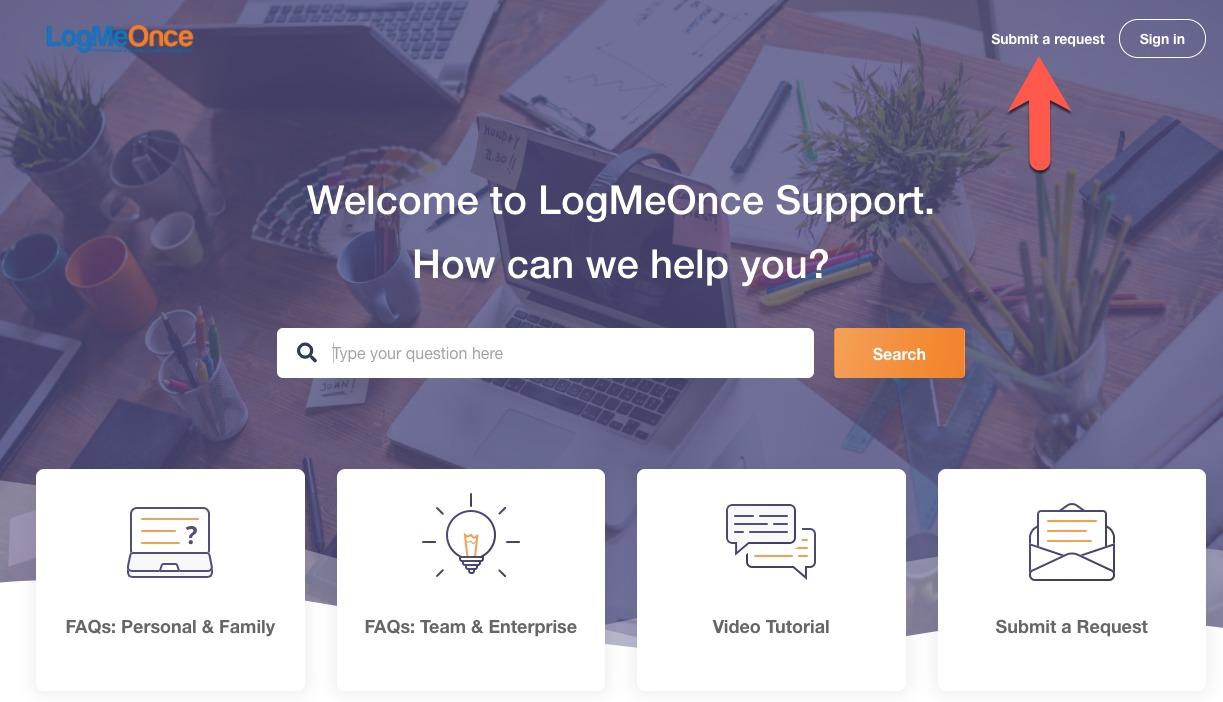 3: You will be prompted to a page where you will be required to add your name, request details, etc.
4: Once you have filled all the required fields, proceed by clicking the "Submit" button.