LogmeOnce Overview - How to view Reports?
Get more reports with Greater Insight!
Open your Browser. (Firefox, Chrome, Safari, or Microsoft IE)
If a user is already registered with LogmeOnce, then click on LogmeOnce extension and provide your credentials
Click on "Login" button
If a user is not registered yet then register with LogmeOnce first using Signup.
After you are logged in, on the Dashboard page click on Smart Menu. Under Reports category, you will see Productivity Charts, Activity Report and Security Scorecard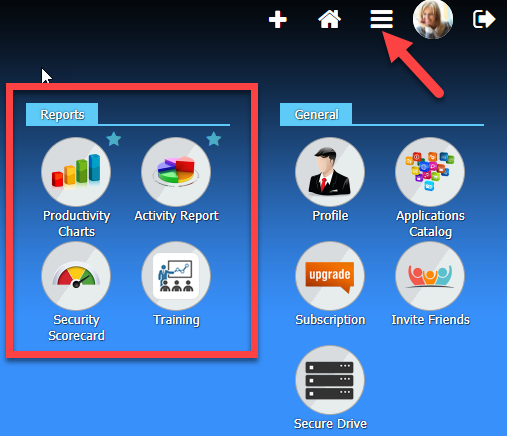 Following are some of the reports, and depending on your licence and account, you may have access to more detailed reports types and results;
a)      Users get "Top 10 Apps Usages", "Clouds Usages", "Browser Usages" and "Top 10 IP Usages" graphs.
b)      User can change "Range" of the different graph by changing the "From" And "To" date.
c)       "Event Log" page user can "Search" by entering the data.
d)       User can enter application name and select "From" and "TO" from the calendar and click on "Search" button.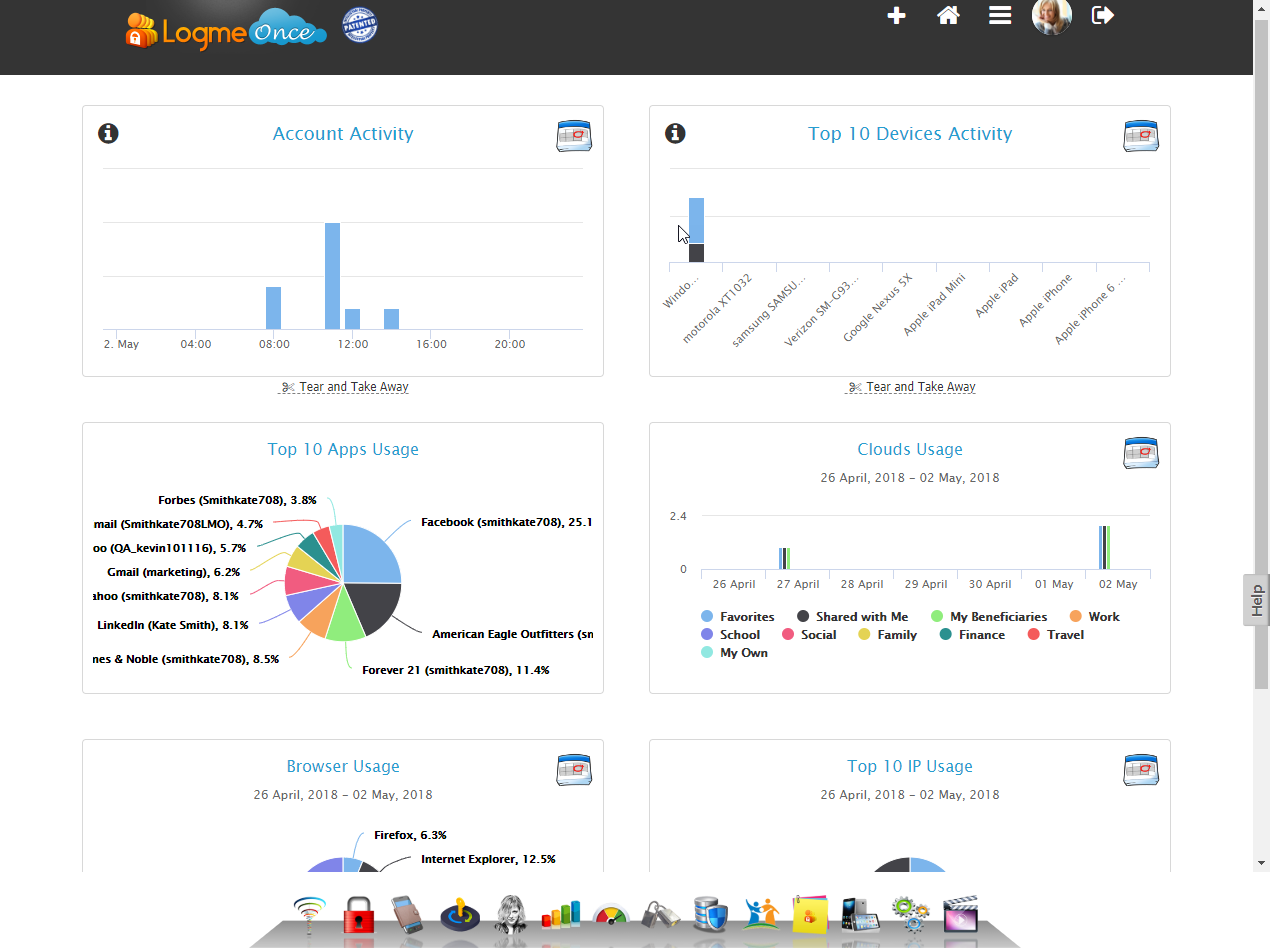 Event Log provides you with great flexibility and ability to create and view variety of reports. In the following "red box", you can select a date range (From – To) and verify activity and computer usage on different days of the week, either in your main Internet browser, or in all of your browsers. These reports are designed to improve overall productivity and application access and usage. For example, which Apps you spend more time and how many days per week, per month, and etc.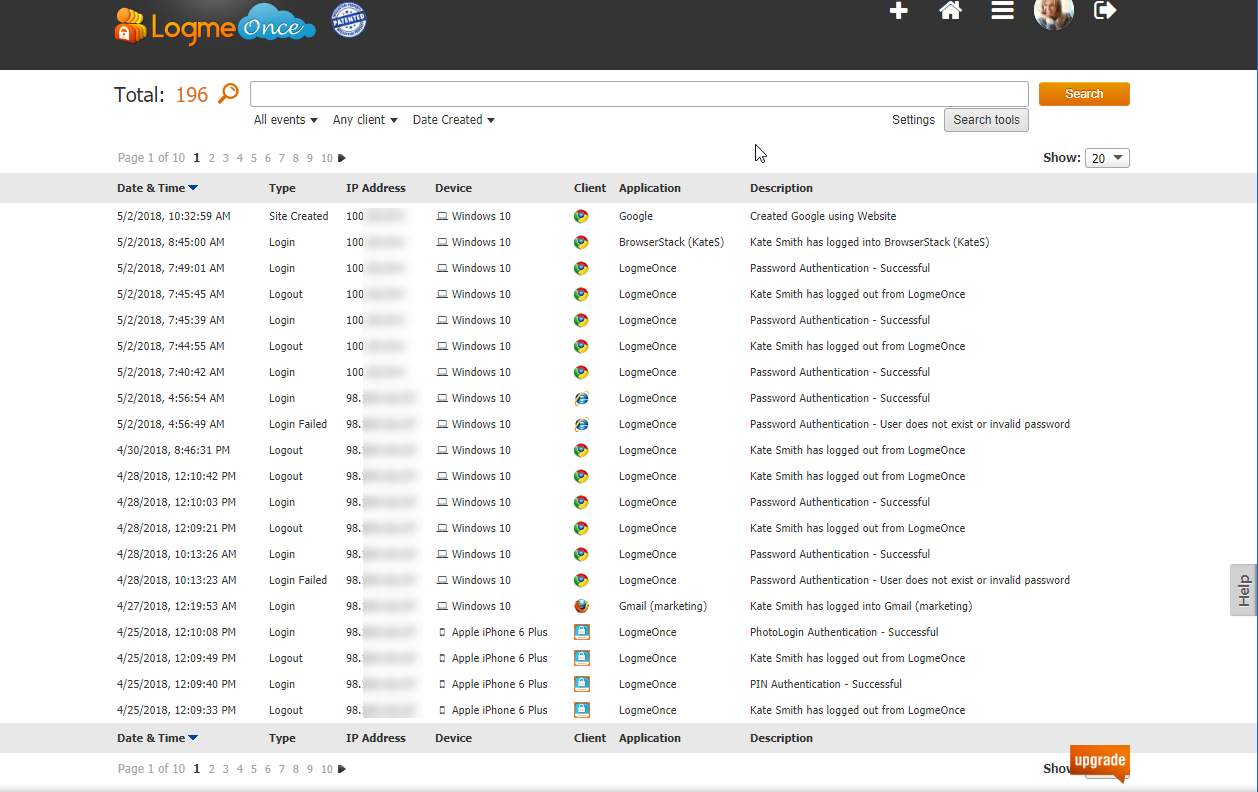 Scorecard provides your password strength security score card and live tracker.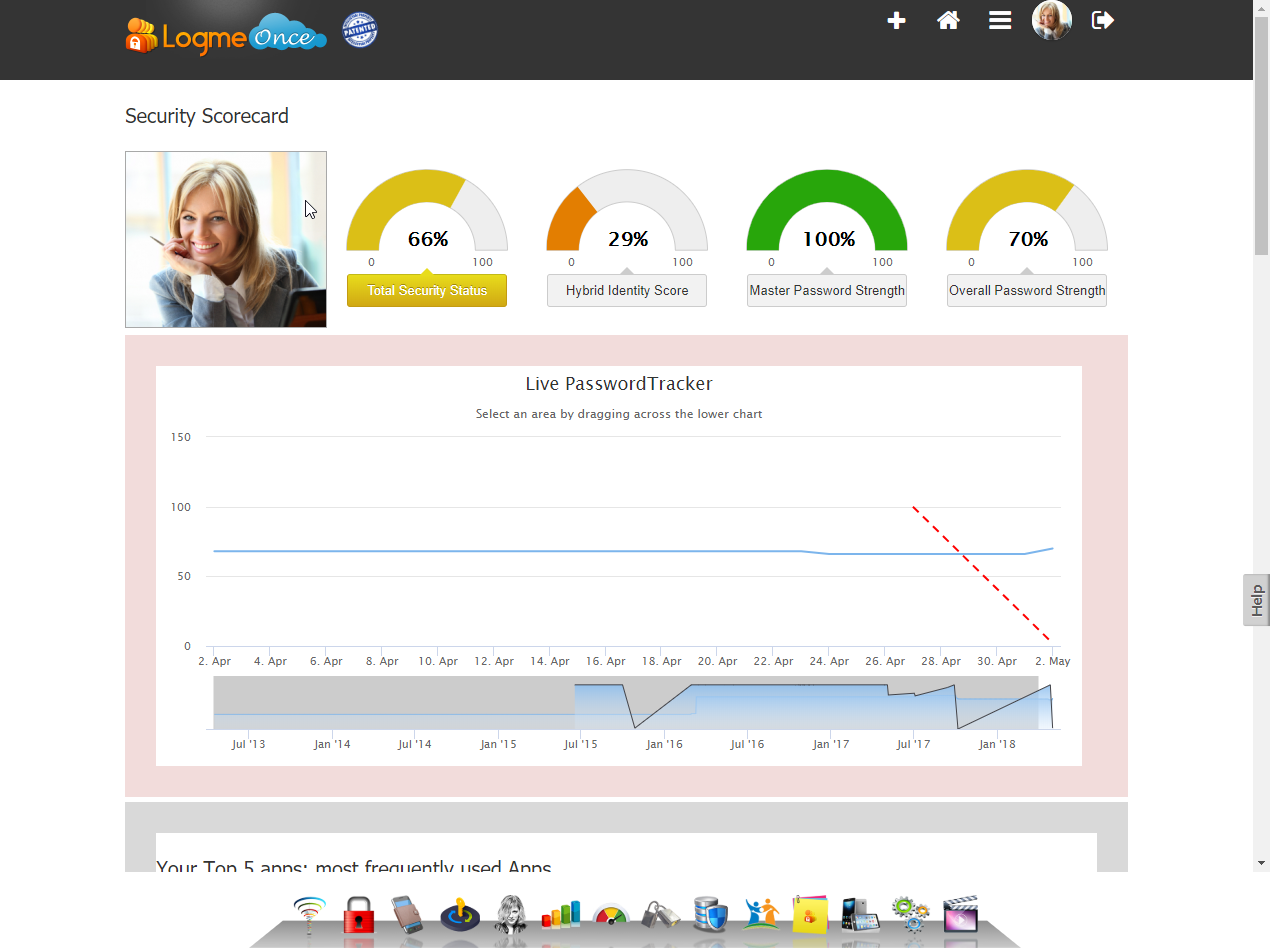 You can view your password strength weakness.