Enterprise Admin Dashboard (Enterprise Edition)
Administrators get a "big picture" view of security within their organizations with a variety of tools and resources. Here are some steps on how to access those resources:
Click on Security Activities to see where security threats are coming from
Click on the Overall Password Strength Chart to see which users and applications are using the strongest passwords.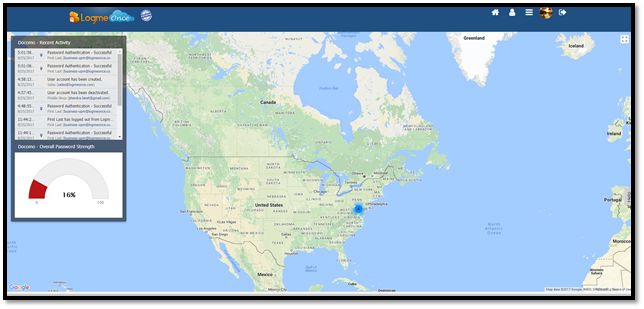 By Clicking on Chart on the Administrator dashboard, administrators will see a list of users and the strength of their passwords.

 Administrators can select a user and click on "Password Strength" to see the details of each user's password. Administrators can guide users to improving their passwords as needed.