After completing the LogMeOnce setup, invite users to begin using LogMeOnce. Each user can be invited by selecting a group of users or inviting them by activating their accounts.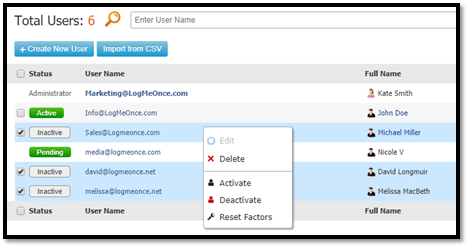 After activation, users and employees will receive the "Welcome" email.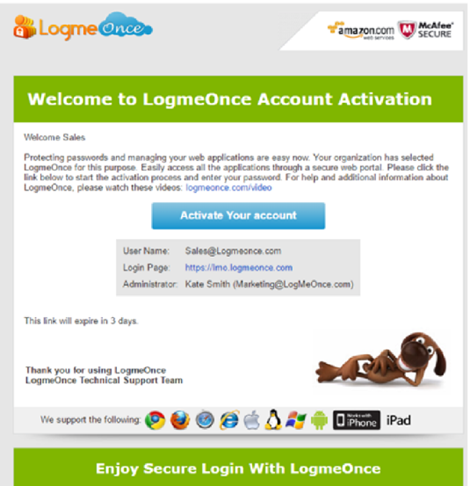 This email informs Users/Employees that LogMeOnce is used to help manage passwords within the organization. It is important to inform users that they are to only store company-related data in the LogMeOnce corporate account. Administrators can disable user accounts at any time. Users can always create personal accounts to store personal passwords.
After clicking "Activate Your Account", users are required to set a password.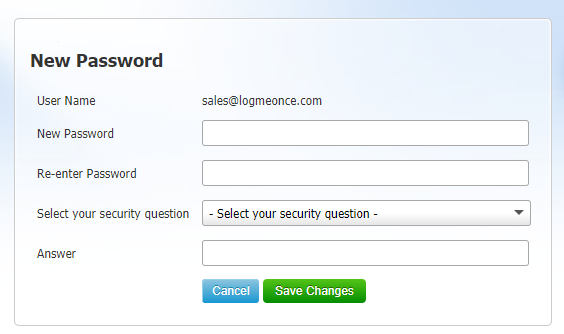 After the user's account is activated, users can choose to install the LogMeOnce browser extension. Users can log in using the same account information from any browser or mobile device to access their data.